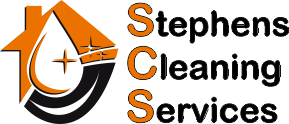 Why Hire Professional Bond Cleaners, Gold Coast
Stephens Bond Cleaning Gold Coast are the #1 trusted bond cleaners on Gold Coast, providing professional services for end of lease cleaning, bond back cleaning, vacate and exit cleaning services on Gold Coast. As a house and home solution, we ensure all rooms in a home are up to standard when you have to vacate the premises on the Gold Coast. Moving out can be stressful enough, but with the possible solutions on call, you can take deep cleaning off your list of things to do. Our experts can cater to a wide range of settings and have the needed tools to tackle your problems head-on. With the help and support of an end of lease cleaning team, you can take a more dynamic and overall successful approach to take care of a large space when you are on your way out or bringing in someone new. Get in touch now or continue reading to see what these solutions offer you.
A More Thorough Job
When you use experts who specialise in exit cleaning solutions, you can trust that you are getting a much more thorough job. We have the elements needed to ensure the space is returned to its original state before leasing with the right materials and tools to get deep into every carpet and corner. This is a massive process that can take you a long time to complete on your own. But, we have the resources to get it done quickly and efficiently, saving your time and worry. There are many surfaces and fabric types to cover, from carpets to wood floors and everything in between. It is easy to skip a section or not realise the level of dirt build-up beneath the surface. With the best bond cleaning experts at your disposal, you can be certain that every surface and every element is up to standard.