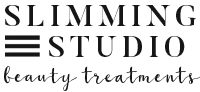 Excellence in Non-Invasive Medical Cosmetic Treatments
Slimming Studio offers various non-invasive medical treatments using the latest advanced range of medical cosmetic equipment available. Our services are tailored for the individual, treating every client for their specific needs. This is one of the reasons we offer complimentary, obligation-free, consultations with experienced clinicians at all our clinics. With a continuous focus on the latest proven treatments, our aim is to deliver a superior, tailored client service that's centred on the most advanced techniques.
Our comprehensive service offering includes… Fat Freezing (Cryolipolysis), lifting and strengthening, skin repair and rejuvenation, fat reduction, body contouring, skin tightening, and beauty treatments.  Our excellence lies in our ability to formulate treatment plans tailored to each individual. We take the time to ensure you understand your treatment – and our focus regardless of the procedure you have will be to maintain a beautiful and natural look. And the best part is friends and family noticing and complimenting the new younger and refreshed you!