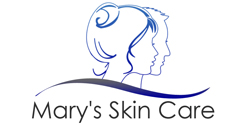 About Mary's Skin Care in Launceston
Mary at Mary's Skin Care in Launceston is an Enrolled Nurse and has been for 30 years, with over 10 years experience in plastic surgery. She has accredited Intense Pulsed Light training and over 10 years experience in this field. Mary and her business are licensed under the Tasmanian Radiation Act 2005. License L001481.
While working as a Practice Manager for a plastic surgeon in Launceston for a number of years, Mary developed an interest in cosmetic surgery, and started working in a skin care clinic providing treatments such as IPL, LED light therapy, Collagen Induction Therapy, spray tans and reception duties.
Mary had a desire to provide professional, affordable, safe and effective permanent hair reduction treatments and decided to start her own home based business where she is able to treat conditions such as hormonal facial hair in women, and for males who felt uncomfortable going to salons. She also provides treatments with IPL for facial redness, brown sun spots, acne and skin rejuvenation, skin concerns such as millia, cholesterol deposits and skin tags to name just a few with a Skin clear treatment, Enzyme treatments, facials, LED light therapy, anti-wrinkle and treatments and fillers collagen Induction therapy (skin needling) are some of the other services she provides.  She is the first supplier of Dermaviduals skin care products in Tasmania. Where science meets beauty. Custom skin care products for each individual because no two people have the same skin. Click here to read more about dermaviduals.