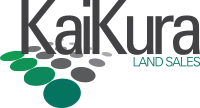 Who are Kaikura Land Sales?
Kaikura Land Sales was founded in 2010 as a family business with a clear vision of being a specialized Land Sales Company within residential subdivisions in Melbourne's South East.
Over the past seven years, the company has grown year on year with steady controlled growth and will continue to do so in the coming years with some exciting projects on the horizon. We have grown this business by having strong core values that ensure we maintain the highest of ethical standards.
Kaikura has exceeded the vendor's expectations and have now sold out of numerous estates. In doing so, we have successfully completed these projects with a favourable outcome for all stake holders.
We strive to deliver a professional outcome by liaising closely with all third parties involved in bringing a residential subdivision together.
From the initial broad acreage site, we will assist in navigating through the whole subdivision marketing and sales process to achieve a fantastic outcome for the vendor.
Our team prides themselves on being able to deliver a streamline sales and reporting process throughout the management of any sized subdivision. We also offer purchasers concise and relevant information to assist in their process in purchasing land.
With the knowledge we have gained from our past subdivisions and product knowledge from within the building industry, Kaikura Land Sales have all the tools needed to be a trusted partner for land vendor and purchaser alike.