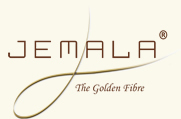 "It is quality rather than quantity that matters."
Lucius Annaeus Seneca
Jemal is excellence. It permeates our culture and as a consequence, our products. We did not achieve this excellence easily; it came from years of continual research and development.
Jemala started following on from our success in ultrafine wool production, where we equalled the World record for the finest bale of wool ever produced. This event introduced us to European luxury, where few asked the price of a garment, or accessory; the focus was on quality. Always quality.
We collaborated with the CSIRO to find how to process this incredibly fine fibre. Once we had overcome this hurdle, we set about locating the best artisans in the World to collaborate with to start making sweaters and shawls. This meant further research, optimising our yarns to knit on the finest knitting machines and to weave with the best shawl weavers. For some time now, we have been producing the finest woollen sweaters and the finest woollen shawls in existence. These products are now worn by royalty, heads of state and many celebrities.
Having excellence as our core philosophy, we have continuously maintained our research and development and have recently developed an exciting new range of products made from a silk-wool blend that we call Warmsilk®; the products are spectacular as Warmsilk outperforms pure silk on several levels. We have also introduced ultrafine active-wear into our range. Please have a browse of our site; we have surprises on almost every page