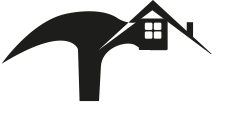 CMA Carpentry and Maintenance Perth and suburbs
CMA Carpentry and Maintenance was established in 2012 originally starting from a small family business. CMA has become a highly reputed business that provides exceptional carpentry services and maintenance services through Perth Metro area both to residential and commercial markets.
CMA Carpentry and maintenance has over 17 years of invaluable industry experience, we pride ourselves on excellent workmanship, delivering high quality efficient carpentry services and maintenance solutions. You can be assured you are getting professional service at competitive rates and we standby our customer service guarantee.
At CMA Carpentry and maintenance we provide a wide range of carpentry and maintenance services in Perth:
At CMA we provide a wide range of maintenance services for your home, business and we work in conjunction with various real estate companies all over Perth.
Our focus at CMA Carpentry and Maintenance to offer our customers friendly, professional advice. We are committed to delivering a high level of communication for superior customer services, ensuring projects are completed within the time frame specified. Being a family owned business we provide a real personal approach guaranteed to each client.
Look no further that CMA carpentry and maintenance to provide expert advice to any carpentry or maintenance projects you would like to undertake let CMA take the stress away.
For more information on CMA and our products and services please contact us on 0424 439 154.