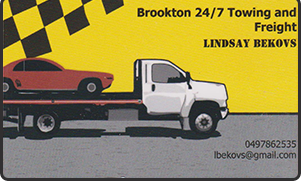 About Us
Brookton 24/7 Towing provides efficient recovery service in the event of an accident or breakdown, along with a transport service for all vehicle types including cars, motorbikes, and caravans.
We are your local Australian company dedicated to servicing you with the best interests at heart. If you have a sudden emergency issue such as flat tyre, empty fuel tank, or any other problem you can count on us to take care of it for you. You can fully rely on us and feel 100% comfortable to get the best solutions every time.
We have access to specialised tilt trays and trucks to load your vehicle without causing any damage. Accidents and breakdowns can be sudden and can come in many ways. We ensure that you can continue travelling without any hassle with a peace of mind. Our services are available for short or long distance travel and are provided at a very competitive rate.