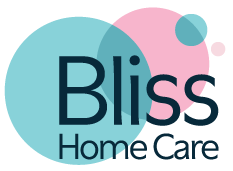 The Bliss Home Care Story
The origins of Bliss Home Care go back well before we moved into the house cleaning industry 18 years ago. It was during our careers in community service and health services that we understood the pleasure we get from nurturing and the importance of the 'small stuff' to improving people's lives.
When we decided to start our own business here in Melbourne, home care seemed a logical extension of this. We knew that when house cleaning is done well it is often hardly noticed. You don't 'see' cleanliness so much as feel it. A clean house nurtures the soul. It creates an air of freedom. And of course it provides free time to spend with family and friends or doing activities we love. We wanted to become one of the best – if not the best – cleaning companies Melbourne has to offer.
Originally we bought into a franchise house cleaning business and built that up, while juggling the raising of our two young daughters. Again the lesson was all about nurturing. The business, still based in Melbourne, didn't grow overnight, but with care and dedication it became stronger and stronger. When the time came to establish our own business and brand, we knew what we had to do – have a point of difference from other cleaning companies – but we also knew what we had to improve.