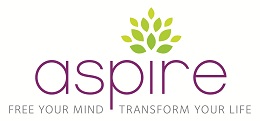 Aspire Hypnotherapy Brisbane is here to assist you to experience the change that you desire so that you can live the life that you want.
At Aspire Hypnotherapy Brisbane, we create custom designed change programs that are created to ensure that you get the outcome you desire.
Each program is designed with your needs and goals in mind, also taking into account how you learnt how to have the problem in the first place.
Once the program is designed each session takes about 1.5 hours. Each program goes for 4 sessions. At the end of each session a ​hypnotic trance is created and recorded that in unique for you.
Every client we see is unique, so must every trance and every change program also be unique. ​
Whether it's losing weight, releasing anxiety or improve your sports performance, we can assist you to achieving your goals