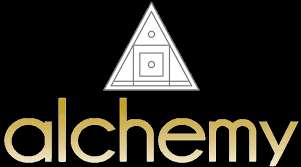 We offer advanced and unique treatments predominantly focusing on skin care treatments. We offer a cosy environment, located on the ground floor of Aslan House, Paddington Brisbane. Our aim is to provide a relaxed, welcoming environment whilst providing high service standards and clinical treatments to our clients.
Traditional and clinical treatments are available and ensure a safe environment and effective treatment .
Alchemy offers Clinical Skin Peels, Cool Peels, Advanced Skin Needling, HIFU, Advanced Facials with world class machinery, our Signature Hydrobrasion/Microdermabrasion, Relaxation/Hot Stone Massage, Skin Lesion Removal treatment such as red veins, skin tags, cholesterol deposits and acne and more exciting services and technology coming in the future such as permanent hair reduction, IPL and more.
We stock Environ Skin Care , Inclinic Mineral Makeup ,Wrinkles Schminkles
With every visit to our skin bar, we will ensure your treatments are the best experience you have ever had. Our Trained Therapist has been in the industry for over 15 years and has worked amongst various clinics, salons and day spas. We believe in results, comfort and knowledge. Our main focus is using only the best skincare range on the market and relevant high performance equipment and ongoing training. Environ Skin care is our number one choice when it comes to anti-ageing, redness/rosacea, pigmentation, resulting in a healthier and happier skin for a lifetime.