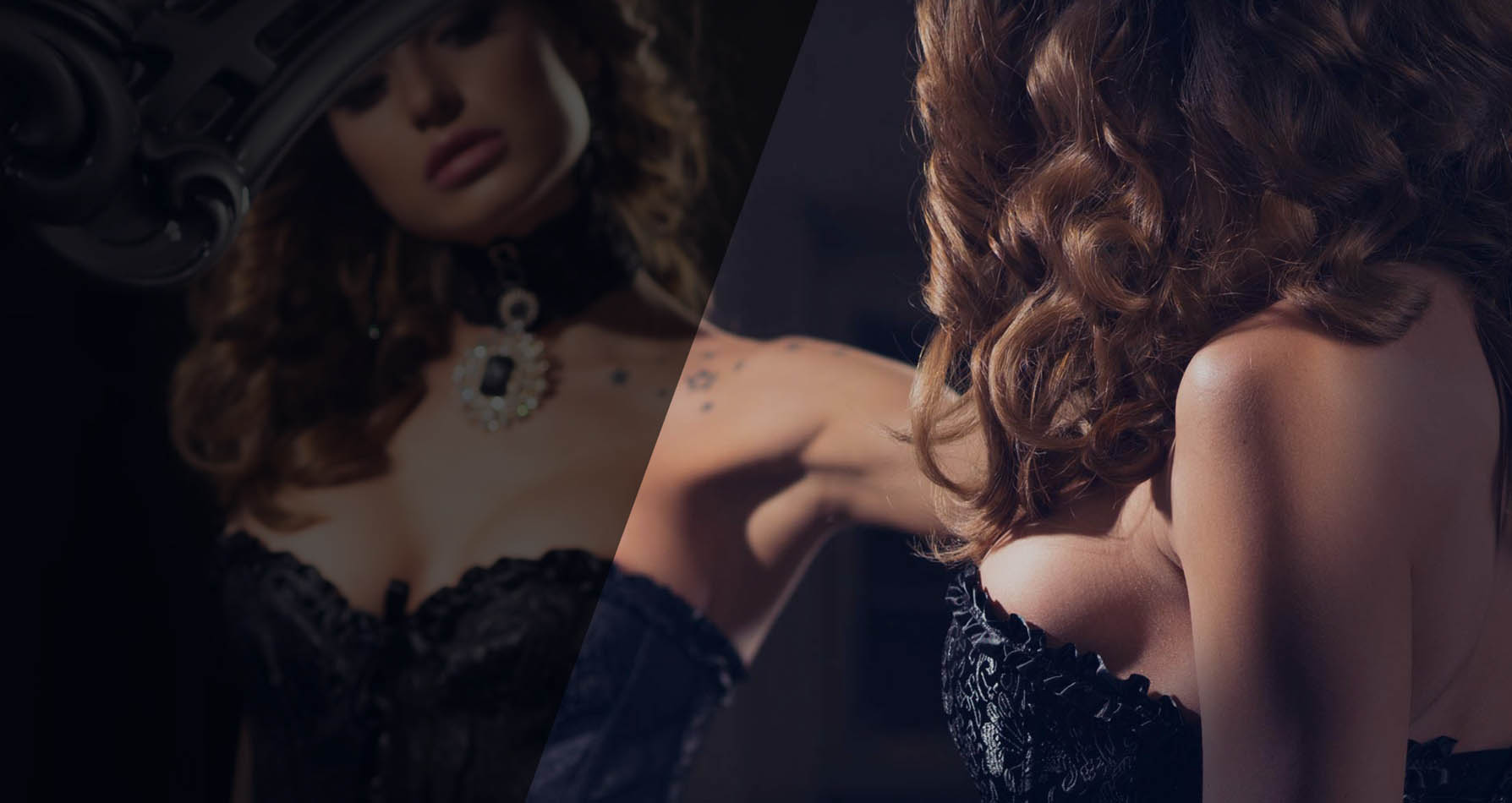 What lingerie should you wear according to your body shape?
Although lingerie is usually covered by other clothes, it is still a very important part of our outfit; not only for when we are planning to spend some time in intimacy with our partner, but also to prevent it from being visible underneath clothing or from highlighting details that we want to hide. Today we will be checking some recommendations and tips to select lingerie that fits your body shape right.
There are many things to be taken into account when looking for the right piece of lingerie. We usually look for one that highlights our waistline, hides small rolls (if we have any) and is not noticeable when wearing thin clothing over it. Lingerie is like a second skin to women, so it is important to choose the perfect model for each type of body shape. One of the most noble and rewarding benefits of wearing underwear according to our body shape is that it not only helps mould it, it also highlights the parts we like the most of our body. If you have not been able to find the right fit for your body, the following tips will help you a lot.
Looking for the right type of lingerie
The most important thing is to keep in mind that there are many different types of lingerie. If you have not found that type that fits your body shape well, you do not need to worry, you will. Here at Mary's Secret Boutique we have many different models that will help you look way better for your partner and yourself. We work with the most remarkable designer brands in the world and we do not limit ourselves to just one option.
Being an online store allows us to provide a full catalogue our customers can check at the privacy of their own house and take their time to inspect each model and have it quickly delivered with just a couple of clicks. In order to help you clarify some doubts you might have regarding types of lingerie in general, we will provide you with a list of the most popular types along with a brief explanation about it and what type of body shape benefits more from it:
Classic Bikini: is the most common one, especially for women with medium physical structure. Ideal for the gym or sports in general.
Invisible ones: they are made of elastic cloth so they have no seams, this means that they are not marked underneath the clothing. They are the best choice for party dresses.
High waist: very similar to classic bikinis. They are perfect to hide that annoying belly in the lower part of the waist and have buttocks completely covered. They stylise our body shape and act as a girdle.
Wide waist: These pieces are small, but their design helps keep the waist in place without anyone noticing that you are wearing it.
Brief: This design is very similar to men's boxers or culottes. It allows you to wear low-waist pants without worrying about riding the underwear.
Boxer: is similar to a short. It covers all the back part and the front part, but it is way tighter than a short. The one chosen by women with a thin body. It is not suitable for wide hips and thighs since the fabric tends to roll over the area and it is very uncomfortable when that happens.
Spanx: is the type of lingerie for modelling by excellence. Its function is to be attach to the body, reduce the rolls and to create clean lines underneath clothes. It is the favourite one at any red carpet.
Thong: this model offers greater coverage on the sides and on the front, also covers a big part of your buttocks. Suitable for women of large sizes because, unlike others, it does not mark the skin on the sides.
Low waist panties: this model is very low in the waist, it is worn at the height of the hips and the style can vary; for example, it can be a low-waist thong or low-waist brief.
Pant: it comes in different textures that allow to mould women's body in the area that is needed. It is recommended that it extends below the bust to hide all the rolls there may be. For hips or large thighs the best is a full control panty, pettipants type.
Wide culottes: the increase the volume of the hip at sight, but it is only an optical effect. The low waist model is not suitable for short legged women as it makes them look even shorter.
The best type of lingerie will depend on what you are wearing
Tell me which outfit you wear and I'll tell you what type of underwear you have to choose. In the end, the best type of underwear will not actually depend on our body shape (even though it helps a lot to have an idea of the kind of models that will fit us best) but on the type of outfit we are planning to wear over it.
Only trying different combinations will let you find the underwear that goes well according to each outfit. However, apart from knowing your type of body shape you have and what types of underwear benefit you the most, you should also keep in mind these rules when you are looking to buy underwear, they can be very helpful:
Always choose underwear that is our size.
It is important to make sure our panties fit perfectly in three points of our body: waist, hip and crotch.
If you are looking to enhance your buttocks, opt for those with reinforcements in the abdomen and waist, and preferably with a lighter fabric in the back area.
All women should have beige, black and red underwear in their dresser. You can do without white underwear because under any type of clothes that are of the same colour they may be visible. It is better to go with beige ones.