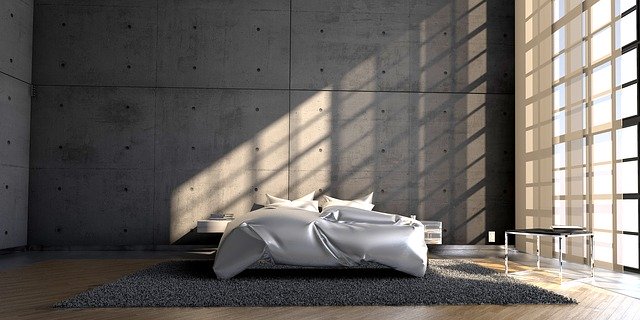 The bedroom is one of the most important rooms in a house. It has undoubtedly become a private oasis for many to enjoy peace and tranquility after a hard day of work and responsibilities. Getting this space to have adequate lighting is not difficult if you know how to do it. We must find the perfect balance to create a cosy atmosphere but with enough light to perform different activities. For example, dressing or reading a book at night.
From Select Lighting we want to offer you the best tricks and tips to light a bedroom. From now on you will not only love to rest in this room but you can also get the most out of it and perform endless activities in it.
Ideas to light a bedroom
A light for each use
Artificial lighting has a high practical content. It serves to properly use each space and develop all kinds of activities. However, its objective is also to offer warmth to the rooms. Something very important in the case of the bedrooms because, by means of the luminaries and the decoration, we must create a warm and cosy atmosphere.
Inside the bedroom you have to find the perfect balance between these two aspects. Do not forget that this room today is used for many more things besides sleeping. In a bedroom the dressing room is usually found, there may be a study area and even a dressing table designed to detail to delight the most flirtatious of the house. But it is also the place par excellence, along with the lounge, to relax. Here we sleep, we read a book before bedtime and we may even watch television. Hence the importance of creating a warm environment that invites relaxation and rest. Another aspect that we cannot miss is the fact that in the bedrooms the most common thing is that there are two people who share the space. And it is likely that both do not want to do the same at the same time.
So why not illuminate the bedroom based on its uses? Here are some tips:
For those who live as a couple and develop daily activities at different times (such as reading a book), the focal light will be essential. A lamp for each side of the bed will avoid many arguments. You can opt for models that are integrated into the headboard.
For those who in addition to resting have their work center in the bedroom it will be very useful to have a good function light, there are models that may be just what you were looking for to fight those sleepless nights where you have to study an opposition, do class work or close that work project that does not let you sleep.
For those who use the bedroom mainly to relax, the most important thing is to have the perfect combination of luminaires with which we can relax to watch TV, lie down to read a book or just rest. Nothing better for this type of bedroom than a general light that is reflected on the walls or ceiling, a dim light with which to enjoy a few minutes of television before going to sleep or a focal light that allows us to read a book to dream of unique stories.
Do not underestimate the importance of natural light
So, you can rest and practice activities in the bedroom, or in any other space of a home, do not underestimate the importance of natural light.
All your decoration must be oriented to the source of natural light. If you have a good window, let the bedroom flow into it. Of course, always avoid placing the bed under the window. This way you will not have to suffer the air currents and you will be able to enjoy the views of the street.
Get some good blackout curtains so that the room is completely dark when you go to sleep. In addition to lowering the blinds, the curtains offer greater thermal insulation and a unique design touch. If you combine them with an opaque blind you can dress and undress without having to give up natural light.
Remember that furniture has not become a barrier for natural light to bathe your bedroom. If the light that enters through the window has no objects that stand between it and the bedroom, this room will seem much more spacious, bright and cosy.
General advice
As a main rule to get a light a bedroom is advised:
Always have general light
This lighting must prevent shadow areas. It must also have enough power but at the same time be warm and cosy. It is recommended that general lighting have 250 luxes (or lumens per square meter) in the bedrooms. To achieve your goal we advise you:
A warm color temperature. 2,700 K will be ideal.
Use medium power LED bulbs. In this way you will achieve greater energy efficiency and less heat emissions. Decide on the 12 W models as a maximum.
Add floor lamps … if you have a very large bedroom. With them you can create an intimate and relaxed atmosphere at the right time. These types of lamps are a great way to add a touch of design and glamor to your bedroom. Remember to combine perfectly with the decoration of the room.
Pay attention to ambient light
As we have explained a few lines above, the ambient light will be directly associated with our needs and the use we give to the bedroom. If we read and share the space, it will be normal to include table lights on each bedside table or on each side of the bed. Whether suspended, recessed or on the bedside table.
Pay attention to the spotlight
We may have our dressing table in the bedroom, that we have an incredible dressing room or that we have a table that we use to work. Through spot lighting we will be able to perform any type of activity in these spaces.
Here in Australia you will find a top provider of lighting solutions with a wide range of imported lighting products. Select Lighting is your leading option to purchase LEDs in Australia.