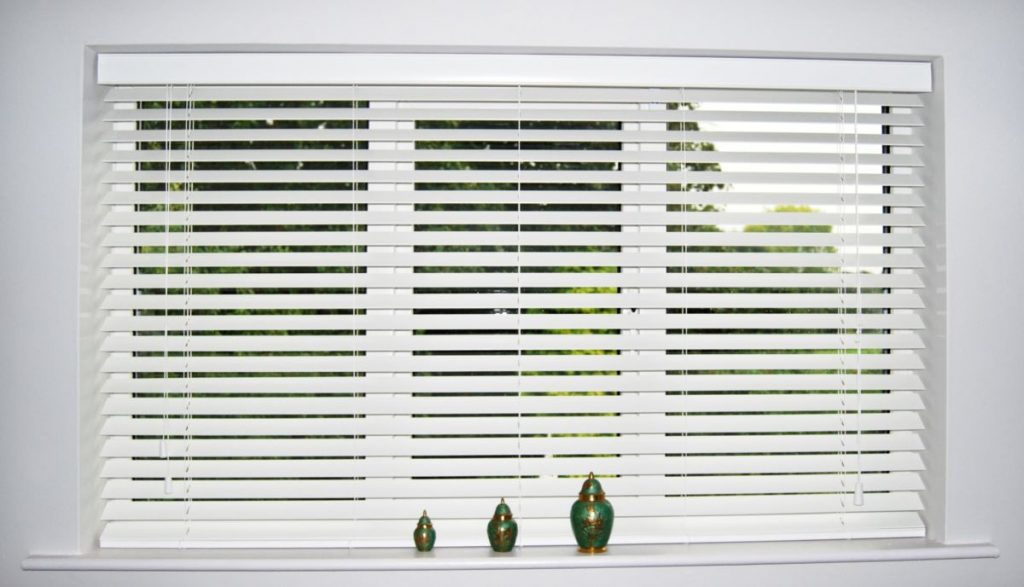 We analyse what are the best external blind you can buy. Its advantages over other sun protection systems, suitable materials and the different types that are on the market. A detailed guide for you to choose the best solution according to your needs!
In the market we have many types of sunscreens to use in the windows; cloth curtains, awnings, blinds … etc. But as we will see throughout the article, the blinds that we use in the carpentry of our houses, may be one of the best solutions we can adopt.
As anecdotal data and a little history of this type of latticework, they have their origin in the eighteenth century, in Persia, where a piece of cloth was used to cover doors and windows blocking the passage of light and dust. Its name derives from the French word persiennes, which means, from Persia.
Contact us today and acquire external venetian blinds of premium quality. We are happy to provide a premium service that totally exceeds our clients' expectations. Call us now!
What advantages do blinds provide?
The main objective of this type of screens that can be anchored or installed in a window (Curtains, awnings, pergolas, parasols, blinds … etc.) are to control the entrance of light or the privacy of the outside, but the advantages of blinds in a house they go further.
The main functions and advantages in winter or summer are:
Solar protection. The slats are an obstacle to solar radiation protecting the occupants of the home where they are installed.
Energy saving. They offer insulation values ​​that other types of sunscreens cannot achieve by avoiding extra energy expenditure, whether due to cold or heat. Live the exterior blinds!
Acoustic protection. It offers protection against environmental noise from the outside thanks to the qualities of the materials that form it, mainly aluminium or PVC.
Air and water permeability. It provides extra protection against carpentry that we have installed in the envelope of our house.
Resistance to wind load. We return to influence protection against adverse atmospheric agents.
It is an extra "layer" of security against thieves. The new models of blinds, thanks to technical advances are reaching high anti-theft levels, and certainly, it is appreciated.
They really form a barrier against those prying eyes from outside when we practice closing, and there are even installations with perforated or microperforated slats that also let air and light pass.
What type of blind is better?
We are facing a sensitive issue and that certainly provides a constant debate. To clarify it, although it is not easy to summarize and classify all the benefits. The different solar protection systems are classified below according to their ability to contribute to the different benefits, as a first approximation we can see which are better according to the needs and alternatives of; Thermal and visual comfort, wind resistance, passive cooling or heating, service life … etc.
Types of blinds
To understand this section and practice it with consistency, we must break the parts of a blind into four relevant elements; The drawer, the guides, by the type of slats and the type of drive.
1.- According to types of drawers
In the structure, one of the main parts are the drawers of the blinds that according to situation and needs, we would find three types:
1.1- Compact system. We could say that it is the most widespread system currently on the market, here the drawer of the blind is placed – at the factory – just above the window forming a single compact unit and that undoubtedly facilitates installation.
It is recommended when we practice changing or replacing the windows and in new construction. Very good levels of tightness and thermo acoustic insulation are achieved in addition to mechanisms that work with home automation in electric shutters.
1.2- Mini system. It is intended to be used when we have a window without a blind and do not want to practice work. In this case the drawer is installed outside, either on the facade itself or in front of the window.
An advantage is that there is no thermal transfer in the drawer as it comprises an element attached to the building envelope.
1.3- Traditional system. In this case, there is no drawer as such, a hole is made in the wall for the registration of the blind, where its components will be housed. This system requires more work and produces negative deficiencies in isolation levels.
From a technical perspective it would look like, respectively:
As for the materials used, they range from the profiled aluminium drawer, profiled aluminium filled with polyurethane foam or PVC.
2.- According to types of guides
PVC guides and profiles. The PVC guides on blinds adapt perfectly to all the situations of our drawer-register and the blind itself, presenting some with accessories for mosquito nets. Significant variety of extensions, flashing or even a profile with water sills for the windowsill with coupling for different types of carpentry.
Aluminium guides and profiles. The aluminium guides also adapt perfectly to all applications, and also offers a wide variety of terminals and colours.
Whether made of PVC or aluminium material, there is a wide range of products that can be adapted to all possible solutions and that integrate seamlessly into the exterior carpentry of homes.
Normally, we did not find any problem in the installations before a window and with reference to the wooden profiles, we could say that it is a practically obsolete product and that it has no demand in the market.
3.- According to types of slats
Roller blinds: totally prevent the passage of light and isolate the window from the outside. And they are classified according to material – type of slats:
Adjustable roller blind. You can orient the slats to protect against the inclement weather outside and thus achieve well-being. Movable tablets in frame that allows to graduate the passage of light.
Alicante blinds. A simple system of horizontal slats where they are initially made of wood and that from an economic perspective, are cheap.
Adjustable blinds. They offer protection against glare by allowing the intensity of daylight entering the home to be regulated by means of horizontal slats. In addition to overheating and also ensure energy savings.
4.- According to drive types
They all have the same basic mechanisms and accessories, but the impulses that make them work are different, the ways of operating the common blinds would be:
It automates the process of descent and ascent with a single press. They usually already refer to automatic or automated blinds.
That uses a small crank to actuate the blind.
For more info visit our website which is full of information about External Venetian Blinds and its benefits.