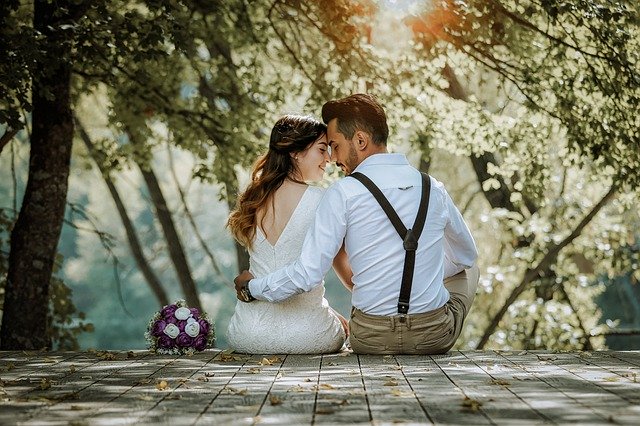 Wearing a dress with pants is a risky trend, but if you combine it with the right elements you will look like a fashion expert. Take note!
Street style is always a great inspiration when setting trends and this time it surprises us with a new style: wearing a dress with pants.
Although it is a risky combination, it is a proposal that will make you look with a lot of style and a sense of fashion, as long as you wear the correct elements.
Therefore, here we tell you what is the best way to wear dress with pants, remember that in fashion everything is possible and that all garments if combined well, become your best allies to steal glances wherever you go.
These tips can complement your daily outfit choices, and remember that looking for a good convertible dress is an excellent option to wear for an important occasion. If you want to purchase a convertible dress you can adapt to your needs, here at Lucy and Loo you will find it! Contact us now for more information about our dresses.
Light dresses with openings
The ideal to maximise this trend, is to choose dresses that have side openings, since in this way you can show your pants without any problem. It is also important that the color of your dress contrasts with the color of your pants to create a perfect balance. Floral and geometric prints are also a good option.
On this occasion, the dress and pants should not be too tight, on the contrary, you can choose a maxi dress or shirt and combine them with wide jeans. Don't forget to wear a belt to define your silhouette, the result will be fabulous!
If you thought it was enough to wear a dress with pants, you are wrong! Here accessories play a fundamental role to complement your look. Small bags, statement earrings and vintage glasses will give you an upgrade. Regarding shoes, your best allies to carry this trend are high ankle boots, platforms, stilettos and sandals.
7 tips to make your dress look better
We all go through this: we grab any item of clothing from a store shelf, fall in love with it, and then it breaks our hearts because it doesn't fit what we want. While there are tons of strategies at our disposal to resize clothes, sometimes we just want to take the easy way out.
Overlapping clothes is fine
If a top or dress is too low-cut, then putting a few layers on top can help make it look better. Wearing layers above and below your revealing blouse can help you cover yourself while adding a unique touch to your outfit.
And if you're not experimenting with your style, don't be afraid, because even the simplest layers can help recreate an outfit: for example, a white t-shirt under a body-length dress can transform it from a fashion week outfit. office.
Wear belts
Your favorite belt can completely alter the fit of your clothes. You don't have to limit your belts to your pants. According to expert designers, a belt can be used to give oversized dresses and sweaters a snug figure for a more flattering fit.
A belt can be your best friend when it comes to ensuring that a garment fits properly and looks amazing.
Tuck blouses inside pants
If your pants don't fit your body and you don't have a belt on hand, the blouse inside your pants is the key. A tucked-in blouse is not only a stylish upgrade to your outfit, but it can help your pants, skirts, and shorts fit better. And don't worry about thick sweaters – the thicker the material, the better.
Try on the clothes before you buy
This may sound redundant, but many of us skip the locker room row and head straight for the cash register. No matter how long the line is, experts recommend testing items before leaving the premises to make sure they are perfect. Not all brands are the same size, so be sure to try it out before buying. "Some brands are smaller or larger, so testing an item is key to ensuring the correct fit.
Take your clothes to the dressmaker
While addressing the dressmaker may seem like a lot of effort, it's one of the best ways to make sure your clothes fit your shape perfectly.
Each body type is different, so it is so important to have a good tailor on hand to help touch up and refine some of your favorite clothes to ensure they fit your body better. It is amazing how extending or shortening a hem, or taking a few inches can transform an outfit.
And if you are trying to stay on budget, you can easily change your clothes. A quick search on YouTube can offer tons of DIY tailoring videos that can easily take you from sewing beginner to custom professional.
Heels help when the pants are too long
Long pants can be easily ripped which can make wearing some long pants and skirts a hassle. That's when heels come into play, which are an instant way to add inches to your height, so you can walk in comfortable long pants.
Simply combine your pants with a pair of heels at any height to avoid tripping over your pants and skirts.
Go to the children's section that you will find with a surprise
If you have a small body, shopping in the children's section may be your best option. But the fit isn't the only thing you should be excited about. Experts also say that kids' sizes are usually cheaper, making it an excellent section for finding clothes at a bargain price. This trick also works great for shoes.
Remember that here at Lucy and Loo you can buy premium quality and elegant convertible dresses that you can wear more than one time by wrapping it around your body in a unique way.