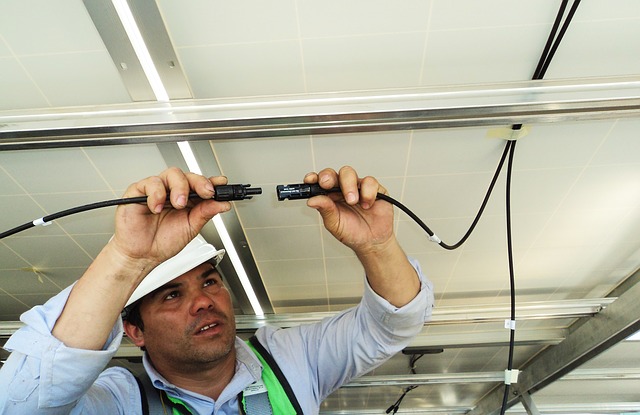 Electrical installations are critical systems in any home, office, commerce or industry. Its maintenance is fundamental, and its purpose is mainly to prevent possible failures, which result in unnecessary shutdowns, generating losses in inputs, time, lost profits and dangerous for the safety of personnel and third parties. With proper electrical maintenance you will enjoy a safe and durable installation.
We are Westwire Electrics, a third-generation electrical contracting company proud of offering businesses in Melbourne an option to increase profitability with the installation and maintenance of second to none equipment with advanced technology.
Types of electrical installations
An electrical system can be single phase or three phases. We will look more closely at what they consist of.
– Electrical installation with single phase system. It has a form of distribution through two conductors, one phase which arrives from the local distributor, and the neutral, the characteristic voltage in our country is 220 Volts, with a frequency of 50HZ.
This type of electrical system only feeds installations with loads below 10 KW.
– Electrical installation with three phase system. This distribution system is made by four conductors, three phase and one neutral, delivering a voltage of 380 Volts, with a frequency of 50HZ.
This type of system allows to feed facilities that exceed 10 KW, and the equipment or machine that requires a three-phase power supply.
Knowing the maximum capacity accepted by the electrical installations that you are going to fix or maintain is essential to carry out any type of work successfully. Remember that to calculate the amperage of an electrical system you must use the formula (watts / voltage) = ampere.
You should never exceed the intensity of the current (ampere) supported by an electrical appliance.
Electric system capacity
Knowing the actual installed load is essential to determine what the appropriate protections will be for said installation, and if the caliber of the main power conductors is adequate, in this way, you can start the identification of the circuits and survey of possible points of conflict.
Remember that to calculate the amperage of a single phase electrical system you must use the formula (watts / voltage) = amps. While, in a three-phase system, it will be (watts / voltage x √3) = amps.
Components of indoor electrical installations
The electrical installations are composed of the connection, the boards and the circuits. Usually, in addition to being the ideal form, the connection and meter are located in an accessible place so that the meter reading and maintenance work can be performed. The boards on the other hand, can be of different types. There are the general, auxiliary, distribution, command and control panels. Each of them fulfills a certain function within the management of electrical installations.
Finally, the existing circuits will depend on the type of system you have and its requirements.
These circuits are formed by terminals (switches, plugs, etc.), conductors (cables that allow electrical transit) and pipes (in electroducts, inlays, external, underground or in trays)
The entire electrical installation is connected to the distribution networks through a connection either underground or air.
Electrical installations in homes: importance of preventive maintenance
Electrical installations are a critical system in the daily operation of buildings of all types: homes, commercial premises, health centers, schools, industrial buildings, offices, and much more.
By performing periodic maintenance of the facilities of these sites you get hundreds of advantages. It not only improves equipment performance, saves money and decreases energy consumption, but also saves lives.
And is that the lack of maintenance or inadequate repairs, generate hundreds of deaths per year due to accidents related to these facilities, mainly due to electrocution or fire.
In the case of large public and private buildings there is a regulation of electrical installations that regulates the maintenance and repair of these facilities. It is mandatory and ensures the safety of people. However, at the domestic level there is no such thing.
That is why it is extremely important that the owners and inhabitants of each home are the ones who are aware of any problem with their electrical installation and are aware of the importance of keeping these systems in perfect condition.
Main maintenance functions
– Faults: with preventive maintenance you will minimize the possibility of failures.
– Beware: with actions of this type you take care and keep the electrical installations in perfect condition.
– Early detection: you will be able to detect premature aging of the facilities to prevent accidents.
Keys for the maintenance of electrical installations
Routine maintenance of electrical installations consists of performing a series of basic tasks such as visual inspections, cleaning, re-tightening of screw and terminals, verification of the temperature in conductors and circuit breakers, among others.
Within corrective maintenance you can make small arrangements aimed at preventing accidents, failures and defects of installation elements.
At an industrial and business level, there are other stages within the strategic plan for the maintenance of electrical installations such as scheduled maintenance and predictive maintenance, very useful so that it is not necessary to cut off the service completely, avoid damage to people's health , improve the productivity of the equipment and extend its useful life, something fundamental that saves entrepreneurs a lot of money and time.
The maintenance of electrical installations in a home is essential for your day to day. Having electrical elements in poor condition or with a poor installation can bring us serious problems, that is why its installation is as important as its maintenance. In this post we review the main tips related to the maintenance of electrical installations, so you can enjoy a safe installation and responsible use.
Maintenance of electrical installations in a house
Place the power outlets in the corners of the rooms. In this case it is the architecture itself that protects the electrical installation, since the corners help to protect the plugs. On the contrary, the plug will be more exposed in the central part of the wall.
Do not leave shots behind the furniture. Although they are plugs of continuous use, it is important to check the state of the socket from time to time, if we leave a plug after a piece of furniture, it is normal that over time we stop evaluating its state, and therefore we do not detect the possible failures that could happen.
Avoid multiple plug connections. This does not mean that it is not convenient to use a power strip, however you must take into account its power, as well as the power of the plugged in, in order not to overload the output.
Do not manipulate electrical networks, this type of work must be performed by professionals. A voltage is dangerous, so for any job of this type we must have the experience of professionals. It is normal to establish an annual review for the electrical circuit of your home.
Make arrangements and modifications whenever necessary, without waiting for an accident to force you to do so. As we say, this type of task should be entrusted to a professional who has both the knowledge and the appropriate material.
At Westwire Electrics Pty Ltd you will find state of the art products installed by dedicated crews that have done this hundreds of times before