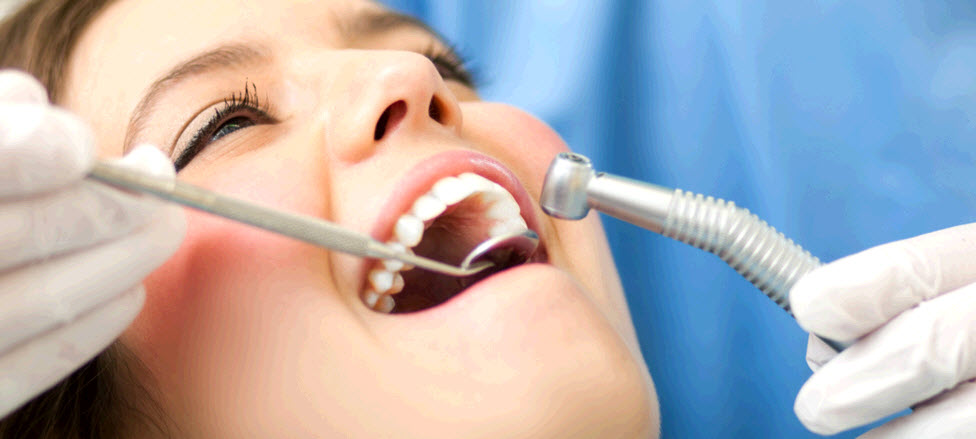 The ketogenic diet has made noise in the health community, and with good reason. It has worked for many people to limit their carbohydrate intake, so that the body burns fat instead of glucose, which helps to lose weight. If you are following a ketogenic diet, you may experience some unpleasant side effects that accompany the positive changes on the scale. A frequent complaint, for example, is the so-called ketosis breath. Understanding the origin of breath by ketosis is the first step to ensure that your diet does not affect your oral health.
Remember that if you have any type of problem with your teeth, you should visit Parkwood Green Dental, here we will help you with that.
Ketosis and breath
If a lifestyle with a low carb diet is supposed to be healthy, why does it result in bad breath? The answer is in how your body breaks down fats. After changing a typical high-carb diet for one that promotes fat and protein, your body goes into a state of ketosis. As the University of California, San Francisco explains, ketosis is a process in which your body begins to burn fat for energy, since there are no reserves of glucose (your body's preferred energy source) available immediately. While in ketosis, your body transforms fat cells into three types of ketones, which are by-products of fat. One of these ketones, called acetone, is basically unusable by the energy reserves of your body.
The ketogenic diet and oral health
By changing carbohydrates for healthy fats and proteins, your body goes through several changes. While ketosis breath tends to be associated with a low carb lifestyle, diet can also have a positive effect on your oral health. After all, avoiding carbohydrates is also avoiding industrial sugars, which the American Dental Association mentions as part of the worst foods for oral health. Because oral bacteria reproduce thanks to sugar, reducing their intake can decrease tooth decay.
A low carb diet can also help reduce inflammation. A study by BMC Oral Health found that a diet low in carbohydrates and high in omega-3 fatty acids resulted in lower rates of gingivitis in patients. So, although a low carb diet can cause you to have bad breath, it can actually help improve your overall oral health.
How to freshen your breath
If you have noticed that you have ketosis breath and still want to continue with your ketogenic diet, consider some of these methods to combat bad breath:
Chew sugar-free gum to help stimulate saliva flow and freshen your breath.
Adjust your intake of complex carbohydrates, such as leafy green vegetables and whole grains, while continuing to avoid refined carbohydrates.
Fill a bottle of water and drink it for drinks throughout the day.
Continue with good oral hygiene habits. A ketogenic lifestyle, although beneficial to oral health, is not a substitute for brushing teeth and flossing daily.
Add fresh herbs to water and tea. Herbs such as clove, cinnamon, mint and fennel naturally freshen your breath.
The Four Guilty of Strong Dental Pain
There are few things as annoying as tooth ache. But when strong dental pain is a minor problem and when is it cause for concern? The difference is in how the pain started. Some problems are easy to solve, while others talk about a deeper problem that you will have to consult with your dentist. Depending on your symptoms, you can develop a treatment plan that says goodbye to dental pain so you can return to a routine without discomfort.
Worn enamel
When biting an ice lolly or drinking hot tea causes you to shiver in pain, that sensitivity to heat and cold can be a problem that goes beyond your diet. Temperature sensitivity tends to be a side effect of damaged enamel, which cannot be recovered once it has worn out. Damaged enamel is an erosion of hard mineral that protects the surface of the teeth, as explained by the National Institute of Dental and Craniofacial Research (NIDCR), and is usually the result of exposure to an acid or an excess in sugar consumption. Worn enamel can result in tooth decay, but produces sensitivity to extreme temperatures much earlier than that. If you suspect that this is the reason for your strong tooth pain, talk to your dentist and strengthen your teeth to help prevent future damage.
Cavities
If the enamel wears to the point of exposing the nerves of the teeth, it has a cavity. Many times, these cavities manifest as acute pain, especially when you bite something hard, which does not necessarily have to be hot or cold to cause pain. In essence, the cavities are small fissures in the teeth, but keep in mind that they can lead to more complicated infections if they are not filled. Therefore, it is important that you visit your dentist as soon as you suspect you have one: the dentist can fill it in to prevent it from getting worse.
Fractured tooth
Maybe he took a hard food bite or suffered an accident in a contact sport. Whatever the cause, fractured or splintered teeth can definitely lead to severe dental pain because, as with the erosion of the enamel, the delicate nerves inside the tooth are exposed. If you have a fractured tooth, your dentist may place a crown, a synthetic cover moulded into your mouth to seal the crack, to help you avoid pain and improve your smile after the accident.
Filling or loosened dental treatment
Although crowns and fillings are made to be long-lasting solutions to dental problems, they can occasionally crack, loosen or even fall completely. In this case, it is possible that the severe tooth pain that had arisen from the exposed nerves will return, so you will have to visit your dentist for a repair or replacement of the treatment, or to talk about more lasting options.
Dental pain can be more than just an inconvenient problem. It is usually a sign that something else is happening, and the earlier the problem is treated, the faster you can return to your life without pain. Consult the dentist if you have severe dental pains and will return to normal quickly. Visit Parkwood Green Dental and ensure your teeth remain as healthy as always.