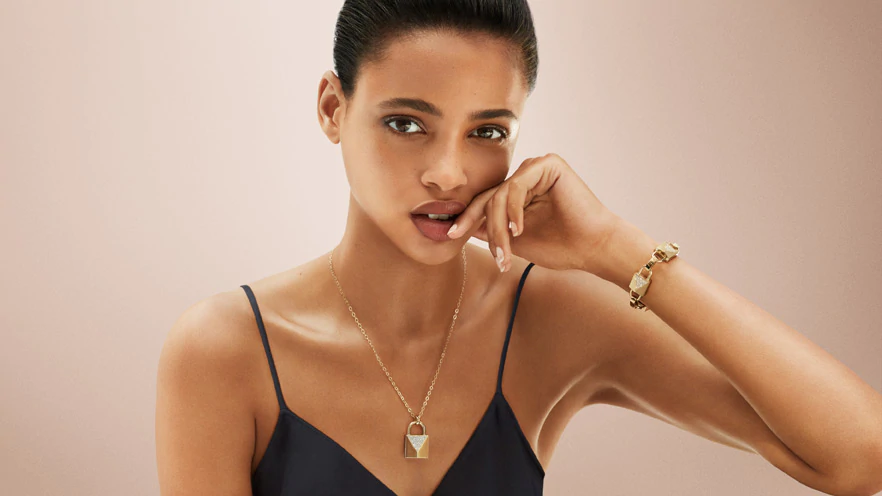 So, you have your dress ready, you look amazing. However, what jewellery and or accessories will accompany the dress harmoniously? Here at Lucy and Loo we will offer you some insight on how to effectively choose and match accessories to ensure that you establish the look you are looking for. A gorgeous convertible dress from us is complemented by the accessories you choose to wear with it. When shopping for your bridesmaid attire, or your casual jewellery, think about what look you're trying to convey. Play into the theme of the event by choosing items that match its mood and theme. That way, you have a look that turns heads wherever you. The following accessories are as versatile as they are attractive. They can be personalised in many ways. Think about the texture, colours, and embellishments that are available before making a final decision on which accessories make the final cut and are debuted at your special event. Versatility, elegance and radiance is what we are seeking.
An immaculate handbag
The most overlooked item on this list, a handbag. You might think that it won't tie well with your dress, but it should and can! You are going to need a place to store your belongings. With that being said, the purse you choose is going to be considerably smaller than what you're used to carrying. Choose a handbag or clutch that matches your bridesmaid dress. It can be the same colour, material or have similar ornamentation. It can also be a contrasting colour or your choice of silver or gold which goes with every colour. Personal preference is key with a handbag and is a must to pull off that stunning look.
A beautiful shawl or wrap
Even during the nicer weather months of the year, you'll probably want to have a shawl or wrap around your shoulders. Lightweight materials such as lace or cotton will do the trick. In the colder months of the year, wool and velvet look beautiful. It acts like a status symbol and provides that next level of elegance.
Dangling earrings
If you're wearing your hair up, it only makes sense to wear dangling earrings. Choose the design you like best. If you love the look of vintage jewellery, find an pair of earrings that suit. If you prefer something modern and chic, try rose gold which is really popular at the moment. Certain bridesmaid dress necklines look best with updos and no necklace which is where a pair of dangling earrings shine. Lucy and Loo can provide you with great insight based on the selection of your convertible dress.
Comfortable but beautiful shoes
You are going to be doing quite a bit of walking, standing, and dancing throughout the day. Stanning during the reception and dancing are all tiring, hence why you need to make the utmost perfect choice when it comes to shoes. Make sure that your feet are ready for all that activity by finding a pair of shoes that looks great and feels great, too. That way, you're able to enjoy every minute of the celebration without feeling the hurt of pinched toes or blisters.
A heirloom piece of jewellery
A beautiful piece of jewellery that has been passed down from one generation to the next completes your attire. It can be something as simple as a tiny brooch or an elegant cocktail ring. Whatever you choose to wear, do so with care so you don't lose it. Replace old clasps and add ring sizers to make the jewellery fit you well. If you do not own such a piece, fear not. You can wear new jewellery, but do not overdo it. The focus should be on the overall look and not on the jewels.
Now that you have some ideas with a vague explanation on ways to complete your beautiful bridesmaid attire, you'll be well on your way to having a magical day. You'll have everything you need to complete the special look you're trying to achieve. Best of all, you'll be able to personalize your choices based on your preferences, the theme of the event, and your dress. Indulge and envision your ideal multiway bridesmaid dress Australia with the aid and guidance from our expert team here at Lucy and Loo. Our sophisticated and elegant collections will astonish, as well as our impeccable attention to detail which has stabilised our reputation over the years.
Explore our range of multiway wrap dress sets. All you need to do is pick your colour and size, the rest will be in the hands of our leading designer and manufacturing team. Indulge in excellence and appreciate your contemporary multiway wrap dress that will excite the crowds. Proudly Australian owned and operated Lucy and Loo welcomes you to experience the professionalism and devotion we put into making a multiway wrap dress. We are one of the country's largest and elegant stockists located in Brisbane. Feel free to browse our online marketplace for a greater insight and secure purchasing.