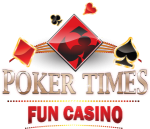 If you're hosting an event whether it's with your friends, colleagues or family, you may be stuck as to what kind of entertainment you want to have Fun and Games . You'd want to choose activities based on the type of people attending your event. Whether it's a house party or a corporate event, you also don't want to bore your guests, but keep them entertained throughout the occasion. There's nothing worse than having your guests stuck on their phones for most of the time and not socialising with others.
If you're young and the majority of your guests are also young, beer pong could be a game you and your guests will love. Even if you're guests aren't young but you know they love drinking, then they might also enjoy beer pong. If you're seeking for a fun game that incorporates alcohol, than beer pong is the perfect game for you. Beer pong is a drinking game where players throw a ping pong ball across a table with the aim of landing the ping pong ball in a cup filled with beer on the other end of the table. The game consists of two teams of two or more players per side with six or ten cups set in a triangle formation on each side.
Each team takes turns by attempting to shoot ping pong balls into the opponent's cup. If a ball lands in the opponent's cup, the other team has to drink the contents of the cup and remove it from the table. The first team to eliminate all the opponent's cups is the winner. As with any game, there are rules. When shooting the ping pong ball, you must always be behind the table at all times, so it's fair for both teams. Rules can vary depending on how you want to play it and with beer pong you can play it with your own little twists and with as little or as many people as you like. It's a game you may have even played at house parties or university parties. It's a game where if you love drinking, then it's a game you will definitely enjoy.
Beer pong is one of the best university games. It's a competitive game, but also a game that doesn't require too much thinking, however, it does require a great deal of skill. If you want to avoid drinking too much, instead of completely filling the cup, consider filling each cup ½ or ¼ up the way. You can also vary the amount of beer per cup so each side has an equal amount of beer overall.
Poker Times fun Casino
If you are hosting an event, then Poker Times Fun Casino is the perfect place to call to help with your entertainment. We provide fun casino events, poker tournaments, beer pong games and more throughout Melbourne. We can get your guests mingling and even offer prizes and personalised accessories. With no hidden extra costs, our packages are tailor made and adjustable to meet your individual requirements. Contact us today at Poker Times Fun Casino to make your next event a success!