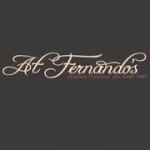 The Italian cuisine is enriched with vibrant flavour  and a plethora of culinary influences from around the world. Even as when know it, the Italian cuisine is imitated all over the globe, however, reflects the cultural variety of its regions and diverse history. In Italy, each area and province has its own proud specialties, primarily at a regional level. The seasonal freshness and distinct seasonal produce is what distinguishes the cuisine of Italy from all the imitations. Throughout this article, we will discuss the influences that Northern and Southern Italian cuisines have had over the years and their differences in cooking styles, as well as what they have established working together: The impeccable and irresistible Italian cuisine as we know and love in today's era.
Pirmonte and Lombardia each grow and produce their own kind of rice, which is used to make risotto. Naples is the home and birth region of pizza, mozzarella and cheese products. Sicily is the home of gelato, which is Italian for ice-cream. They are also known for their granita; however, they have a variety of influences from the Arabic cuisine (pistachio). All these Northern regions have stabilized the Italian cuisine and have extracted the most from their produce. A final area that should not go unnoticed is Sardinia. They are famous for their lamb and pecorino. All this food discussion is making me hungry!
Moving downwards on the map, we encounter the south of Italy. This area differs from the North on their cooking techniques. A more open, free and liberated cuisine that does not follow the strong northern patterns is what the south administers. The southerners utilise ubiquitous tomato more often and prepare meals with a more seasoned and elegant approach. Here at "At Fernando's" we aim to encapsulate all these flavours, patterns and cultural aspects and deliver them to you on a plate and in an Italian environment.
Our impeccable staff members, in conjunction with a gorgeous outdoor and indoor setting to tailor the needs and aspirations of our clients is what sets "At Fernando's" apart from all competition regarding Italian restaurants in Sydney. We are proud to be family owned and operated, developing our restaurant into a warm, inviting and picturesque location for all functions. If you are seeking a meticulous Italian restaurant that is available for all type of events including anniversaries, corporate meetings, birthdays and more; you have stumbled upon a goldmine. At Fernando's we are the leading Italian restaurant in Sydney offering a taste of the past with our adept techniques and flavours.
[ss_screenshot width='300′ site='https://atfernandos.com.au/']