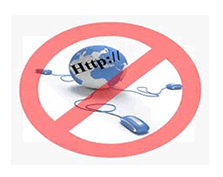 As more and more businesses use technology for their everyday operations and processes it's important for your business to have a proper IT plan in place. For all of your IT needs in Maidstone or in the wider Melbourne area Ourtech is here to help. Many businesses use new technology to minimise their costs, increase their business efficiency and gain a competitive edge in their market. IT support is an important tool to utilise to ensure you are using technology to your advantage to maximise your profits and keep vital data safe online.
Let's look at some of the technology trends that will be popular in 2013 and how Ourtech IT support team in Melbourne can help you:
1)Cloud storage – Cloud storage has become an important tool for office-based businesses as a way to share files and documents between several computers and employees both on-site and remotely. Moreover, it will become even more popular and with a number of improved features in 2013. It is a great way to allow employees to work flexibly or complete work out with the office. Cloud storage is also useful for backing up and storing important client and employee information.
How can Ourtech IT support in Melbourne help your business? We can advise you on the best cloud storage options to choose from, help you set-up your cloud storage network and give you lifetime IT support on maintaining your cloud storage business network.
2)Digital delivery of products and services – A burgeoning technology trend in 2013 will be businesses using digital means to deliver their products and services to their customers. This could involve customers using mobile apps to order tickets, grocery shopping, have flowers delivered, order online gifts as well as track their orders online. Businesses are also providing digital products such as PDFs, mp3s and eBooks for customers to buy instead of going to a store to purchase the actual physical product. Today, everything is digital, so businesses need to know how to use technology to optimise their sales and profits.
3)How can Ourtech IT support in Melbourne help your business? If you find yourself having trouble with your digital services or the sheer number of programs and functions feels overwhelming, our trained IT specialists can talk you through installing and managing your business' technology.
4)Cyber Security – As hacks and high level security attacks become more common, cyber security becomes a bigger concern for all types of businesses. If your business holds customer's personal information or you deal with sensitive information on a daily basis, cyber security needs to be one of your top priorities. If your network is breached the loss of important data and information could lead to customers losing faith in your business as well as serious legal repercussions.
5)How can Ourtech IT support in Melbourne help your business? Our IT specialists in Melbourne can assist you in providing all types of cyber security for your business. We can help you install a protective firewall around your network, help with handy password security tips, data recovery and advise on backing up your essential data.