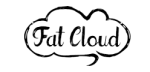 The great Australian outdoors. We are lucky to live in a country with beautiful beaches, lavish parks and breathtaking sceneries. Getting that much needed breath of fresh air and getting away from the city life hustle can be a great way to take time out and unwind. Enjoying the Outdoor Comfort and what nature has to offer allows us to rest our bones and re-energise. We all have those times in our lives when we need to take a break and give our mind and body the rest it deserves. Time can feel like it slows down when we get out in nature; we can feel at ease, less stressed and can just appreciate life. Whether it is simply relaxing down by the beach or going camping alone or with friends, there are multiple things to do outdoors. We love to travel and we love to hang out with friends. We love music festivals and good vibes. Kicking back, enjoying the sun and being surrounded by those we love is the perfect way to relax and take a break. When the sun shines, we can't think of a better way to spend the day than soaking up some vitamin D. The greenery is waiting for you and why not take advantage of a beautiful day outdoors instead of being cramped up inside your home?
There are many pros to getting outdoors and enjoying what nature has to offer, but when it comes to outdoor comfort, packing heavy gear and equipment can make the process less enjoyable. Ever struggled to find somewhere to sit when you're at the park, beach or anywhere in the outdoors? We've all been there. Yes, the struggle is real. The park may be filled and the benches all occupied. Why not just sit on the floor? Oh wait; have you forgotten that picnic rug or towel? Didn't have time to pack those heavy outdoor chairs or just don't have the space in your car? No one wants to lug around a large blanket. Times like these makes you wish there is a solution to your outdoor comfort problem. What if there was a solution to your problems? Well my friends, you will love the ultimate inflatable air lounge, Fat Cloud. What is Fat Cloud you may ask? It is the most comfortable and versatile lounge system available. Fat Cloud is a lightweight air pillow shaped for comfort and made from an ultra-lightweight nylon rip-stop material that provides the strength and durability that keeps the Fat Cloud in shape. Rip-stop fabrics are woven fabrics (often made from nylon) that makes them resistant to ripping and tearing. Rip-stop nylon material is also waterproof (however water use it not recommended). Fat Cloud is made with a double skin to prevent damage to the inner membrane, making them ideal on most ground surfaces. They are perfect for the beach, at the park, or anywhere you need to just chill out and unwind. You now can lounge around not only in comfort, but in style as well.
Fat Cloud redefines relaxation, can be used almost anywhere, has relaxing features and colours (it comes in a beautiful blue and purple colour), and is easy to carry. In just three simple steps: unpack, inflate and relax. It literally takes second to turn a bag of lightweight material into a Fat Cloud. All you have to do it remove it from the very handy carry bag, unroll the Fat Cloud, open the end up and grab all that free air. You don't need an air pump to inflate it, and you definitely don't need worry about wearing your lungs out to fill them! Give the end a few good twists to increase the pressure and club the fasteners on each corner together. And voila! There you have it; you have made your Fat Cloud! Fat Clouds can load up to 150 kg and comes with a carry bag and a tent peg hoop so you can secure it into the ground so it doesn't blow away when the wind picks up. Whether you're getting up for a drink, going for a swim in the pool or at the beach or it's your turn to turn the meat on the BBQ; your Fat Cloud will secured on the ground. The floating lounge chair is designed to fit either one person or a few people sitting side by side across it. It provides solid comfort for you and your friends. Don't wait to share your bag of air? You can easily lay length ways in complete comfort. Once you are done soaking up what nature has to offer, unclip the fastener, unroll the end and open up the mouth and all the trapped air will escape. All you need to do now is flatten the lightweight material our and tightly roll it up (just like a sleeping bag!), slip it into the carry bag and off you go!
No longer will you need to drag along those heavy beach chairs, spend the entire afternoon inflating air mattresses or getting your outdoor seating right for comfort. Fat Cloud is your outdoor comfort solution! The inflatable outdoor lounge is made for convenience and comfort. We bring you the ultimate lounging experience without having to compromise your budget and car space. With Fat Cloud, you can take your next trip into the great outdoors to the next level. You can avoid sitting on the hard ground with just a towel or picnic rug; the portable inflatable couch can be used almost anywhere. Fat Cloud can be used on any surface such as sand and grass. You don't have to worry about the ground surface being perfectly smooth or soft. The floating lounge chair can endure rougher surfaces such as gravel or hard pavement. Take your Fat Cloud to your friends house pool party, the inflatable pool lounger allows you to create your own space within seconds. Create unforgettable memories while you are out and about using Fat Cloud. You can now stop compromising your budget with low quality outdoor pool lounge products that are prone to tearing and ripping. The Fat Cloud is perfect for most settings and will sure to be a hit with your family and friends as well as help to get any party started. It is also the perfect gadget for summer. All you need is air to bring your Fat Cloud to life.
So what is the story behind the concept of Fat Cloud you may ask? The Fat Cloud is based on the design of drybags. A drybag is a waterproof sack that has a top that rolls up to form a watertight seal. Kayakers and canoers use them to carry gear that isn't waterproof. Instead of being just waterproof, the Fat Cloud is "air-proof". They are specifically made to hold air inside. Just looking at photos may encourage you to buy one! Just imagine sitting on the silky exterior of a Fat Cloud that is covered with rip-stop nylon. It's sweat proof and doesn't become sticky when you sit on them on those hot summer days. It doesn't feel like a pool float, and it's certainly not flat like an air mattress. The Fat Cloud is a portable inflatable lounger that you can share (or not share!) at a music festival and it's a bed on the beach while you look at the sunset. You can even whip out the Fat Cloud in your own backyard! If you haven't got any outdoor furniture or hammocks, the Fat Cloud has got you covered! Relax out from home or in your backyard by the pool (or no pool). Comfortable and easy to transport and compact, it's a no brainer what you should spend your hard earned money on.
Get more bang for your buck by choosing Fat Cloud for all your outdoor comfort needs. Durable, comfortable, what more could you ask for? Make the most of the great Australian outdoors during the beautiful spring and summer days. We recognise that most of us have busy lifestyles which is why the Fat Cloud is the perfect solution to simply relax and put your feet up. You can't disagree that most of us (if not all) love to spend some time relaxing. Fat Cloud can make you feel like you're floating on cloud 9. It is the quieter and much more convenient choice of a portable lounge chair. If you're feeling tired and sleepy from the sun, why not take a nap on the Fat Cloud. Enjoy comfort with ease. Turn any occasion into something unforgettable. Don't wait and grab your very own Fat Cloud today! Discover the difference of a simple, yet durable piece of material filled with air can turn your day into a stress and care free experience. Jump online on Fat Cloud now and place your order for your very own Fat Cloud so you too can enjoy the outdoors. Don't wait around; it's your time to relax! All you have to do is find your favourite spot, and inflate your Fat Cloud. Simple as that!