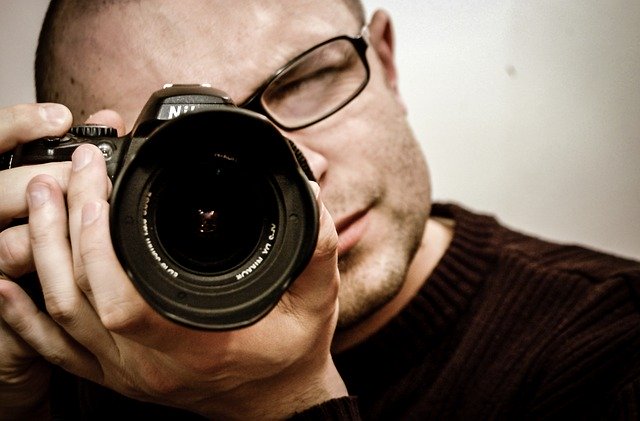 Why is it important to have professional photographs of your business for your website/social networks?
We live in the age of communication, advertising, marketing, social networks … And surely you already know that the brand identity or your corporate image goes well beyond your logo, your profile pic, your website, etc. Your brand image is the graphic representation of your business, and of course, corporate photographs that show your products, services, equipment or facilities. Everything communicates something, and your images more than anything else from professional photographs.
There are already many companies that have understood the need to update their structure to the new era, and that can only be done through a website adapted to mobile devices, marketing actions in social networks, online attention 24/7 and everything related to online presence. However, there is something that is very important as well, visual content has become more marketable and eye-catching than texts and other types of content. Images, videos and gifs are preferred by people for almost everything, and that includes advertising or the mental image they have from a corporation.
It is not a supposition, it is a reality that people buy sight first, after they have bought the image itself, they try the product. Our experience in the world of corporate photography tells us that all: small, medium and large companies need professional photography. However, the importance of a well-cared and studied photograph is not always taken into account.
For the aforementioned reasons, here at Fuss Photography, and under our motto of excellence, we always recommend having the experience and knowledge of a professional. It will be the only way to humanise your company and to convey the image and message of your business to all customer and potential customers. Remember that it all starts with your image, once they have bought it is when they will be willing to try the quality of your product or service.
But what kind of photos do I need for my business? How do I know if I'm doing it right?
Define your needs and analyse them, not before setting your goals. It is not the same to elaborate a visual content plan for your website catalogue which will obviously be online than doing it for a brochure, magazine or something like that. It is important to have great angles of the product you are selling.
Now that you know what happens when you need to have a professional image of your products, what happens if you want to convey the philosophy of your company? In that case you will need photos within an audio-visual space with the appropriate equipment, at the right setting in order to contextualise what you do and give the customer a clear idea about how you do it. Elements that inspire confidence, credibility and above all, professionalism.
Here at Fuss Photography you will be provided with the corporate images you are looking for. We photograph in a way that best suits your project. Able in a short time to help put minds at ease and not focusing on what is going on around them. This is when we as corporate photographers are able to capture the subjects finer side. Our images help our customers to see their business in a different way that they may not have been able to notice before. Portable lighting and background set up system with incorporating considerable planning and logistic skills, photographing at a variety of locations make it easy and successful.
The importance of professional photography as a way to enter online market
The only way you'll be able to enter the online market, is by showing your company to the world in a presentable way but also to show your clients that you appreciate them. What you must do is depict the philosophy and essence of your brand in every possible way. Corporate photography is a resource that leaves a mark, the most visual way to introduce yourself and make you remember. In short, corporate photography is the perfect way to approach your target audience. Fuss Photography believes in the strength of the image and in elaborating integral strategies.
If you really want to boost your business, trust professionals who know how to convey what you really need to convey through professional photography. Optimise your resources and get results. Our goal is the same as yours, that your company becomes more profitable and has a new and excellent corporate image serving as the presentation of your product or service. It is guaranteed by many high-authority businesses in all areas that a focused and professional photography collection is the best way to enter the media or to approach the masses in a marketable way.
Adapt to the new needs of the market. Tailor your practises to what your customers need or you'll never be left behind!