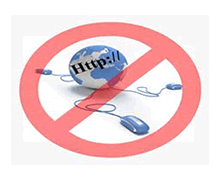 Furniture products can be very expensive and thus it is a good idea to know how to protect your furniture products. Furniture products such as Furniture surfaces wooden chairs, dining tables and beds can add beauty and bring comfort to your home and office environment.
It is very important to know that there are different kinds of timber available and technique to furnish vary accordingly as well. The first and foremost thing is to identify the kind of furnishing before attempting any method to clean your furniture. Furniture surfaces finishes can be broadly classified as a soft oil finish, hard oil finish, clear finish, etc. At the end of the day we are trying to clean our finish of wood rather wood itself. Thus it is clear to understand the kind of finish. There are few methods you can employ to identify the kind of finish a particular furniture product has. To identify whether it is soft or hard oil finish, you can boil linseed oil and rub the oil around less visible place over the furniture. If the wood product absorbs the oil, then it can identify as a soft oil finish and if it beads up, then it is a hard finish product.
If you have trouble in finding out the kind of finish your furniture has, try contacting WGU – Melbourne Furniture Services team who are very happy to assist you in guiding you.
After analysing the finish on your wood furniture products, you can use appropriate methods for maintaining it clean.
Regardless of the finish, it is essential to clean the dust as many times as possible to protect the finish from oil by using a clean and absorbent cloth. Try avoiding direct sunlight contact as it can enable the wood to crack and also peels off any kind of finish.
Extremely moist and dry air is not good to your furniture products. If possible use humidifier and dehumidifier as per weather conditions to avoid wood drying or wrapping. It is also a good idea to wash your furniture products once in a year. You should take utmost care though while washing as excessive water can destroy the finish. Use a soft clean cloth and soak it in the water and squeeze the water before rubbing. After rubbing with a soft and moist cloth, dry it off as early as possible and you can also rub once again using a dry soft cloth.
The above mentioned are general and very simple techniques to maintain your household and office timber made products. In general, above techniques can be used to maintain your wooden chairs, dining tables and lounge equipment.