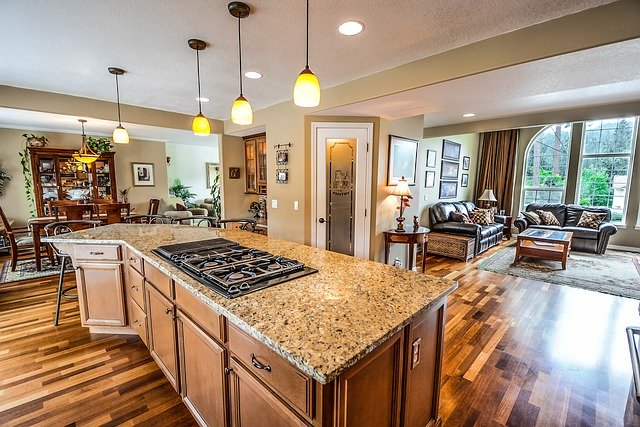 Many homeowners still don't know how to clean the hardwood floors to make it shine. If this is your case, we invite you to read this post. Designed specifically for those who care about every tiny area of ​​home cleaning! Make the most of your hardwood floors with these tricks!
Remember that Walk On Wood stays at the top of the list of hardwood floors installations in Australia. Contact us now if you want more information about our services.
Take care of your hardwood from bad cleaning methods
Unfortunately, many methods on the internet have become harmful for hardwood floors! Especially since they use inappropriate products (like vinegar or lemon) to try to clean the wooden floor so that it shines.
Keeping that very much in mind, be very careful with what you use on the hardwood floors. Remember that your wood is a living element as precious as it is delicate. Its natural integrity and beauty will only be appreciated with proper maintenance, without leaving its cleaning lightly.
Does your hardwood floor have several years installed? It may then require sanding and waxing. These techniques are applied depending on the type of finish, thickness and type of wood. One thing that stands out is that such procedures preserve the radiant and shiny wood. And that's exactly what you are looking for!
The fear of damaging the wood is normal for being a pavement so susceptible to change. Despite this, we can tell you how to clean the wooden floor so that it shines. Read carefully enough. If you have doubts or get lost at any point, don't hesitate to contact us and ask us.
How to know if my hardwood floor needs sanding?
You notice that the finish is opaque
You have lost significant areas of varnish or sealant
Shows fissures
Has scratches across a large area
It is stained with marks that have been indelible (already trying other spotting methods)
Whether or not to go looking for a professional is your decision. The option is viable if you don't have much time. Or if you cannot easily access the necessary materials and machinery. In any case, opt for a company, instead of a private worker who does not give you guarantees.
Sanding delicate hardwood floors
The first thing you have to do is to leave the wooden floor clear of furniture, so remove all armchairs, rugs and decorative objects and appliances from the floor, move them to another room where they do not get in the way.
In case you want to cover the whole house, it is better to go working by sections or rooms, so you will not have to move the whole family.
Clean the hardwood floor as you always do, with a vacuum cleaner and a special cleaner solution for wood diluted in distilled water.
Dry the floor well and the floor is ready to be polished!
Check that all the nails are well fixed to the ground, if they are not, remove them and replace them with new ones.
After doing that, use a fine-grained and not very abrasive sandpaper for the entire length of the floor.
Apply the sealer and finish.
Next, apply a layer of some varnish, wax, lacquer or sealant based on polyurethane (or that contains resins and catalysts that are the ones that will really give the shine back to the floor).
We recommend that you first identify the finish and consult a professional which is the most suitable sealer for your floor.
You should work diagonally to avoid stepping on the already treated area.
If you are going to spread lacquer or varnish it is better with a brush, for oils it is more convenient to use a roller.
Either way, you should let dry before applying the second coat.
Remember that the waxing must first pour the sealant with the help of a short-haired roller.
Consecutively, the floor is covered with a layer of good quality wax.
Electric polishers greatly outperform waxing, but you can also do it manually with a soft cloth.
Points to consider when deciding whether or not to sand
Although this procedure is very good for how to clean the wooden floor so that it shines, it does not work in all cases! Only, it should be sanded when the floor is badly damaged. Also, you need to check if the floor has ever been treated and the thickness of the wood.
You cannot sand a synthetic floor since it does not have the structure for such treatment. Sanding provides a base for the wood to absorb the product that will shine. It is for that reason that it is so important. Use this alternative as a last resort.
Possibly your floor does not need sanding if it has not completely lost its shine. This being the case, you may apply sealant or varnish with a brush without sanding. It is true that it does not achieve the same level of effectiveness, but it is less expensive and less laborious.
Do you know how to clean the hardwood floor so that it shines regularly?
We went to the most extreme situation where sanding was urgently required. However, not every time the degree of damage to your floor is so intense. Possibly, the blackening is due to bad cleaning habits. Or in the absence of it, due to the presence of dirt or poor-quality cleaner.
Scrub the hardwood floor
Are you noticing a drastic change after a correct cleaning of your wooden floor? We are pleased! That implies that the floor was not so destroyed and gloomy. Despite the achievement, there are still things to do, so keep learning how to clean wooden floors. You will eventually soften the dirt that is embedded.
Scrubbing tips
Using a bucket and a mop (cotton or soft microfiber) make a warm water solution with a splash of floor cleaner.
Read the instructions on the back of the bottle very carefully, to understand what measures of cleaner you should use and how to mop the floor.
Wear gloves and do not forget to pre-test in a small area of ​​the floor that is not visible, for example, under the stairs or in an armchair.
Dampen the mop in the solution and pay attention to the next tip! Drain it as much as you can!
In fact, the mop should come out of the bucket only slightly moistened.
Run the mop across the floor and wait a few seconds.
After waiting a few minutes, rinse the floor with plain distilled water.
It ends by drying with a dry mop and if you do it with energy you will see how to shine the floor.
Discover how to clean the hardwood floor so that it shines with polishes.
Find more information about hardwood floors and how we can help you have the best flooring at home. This is Walk On Wood, the right place to seek superior hardwood floors.