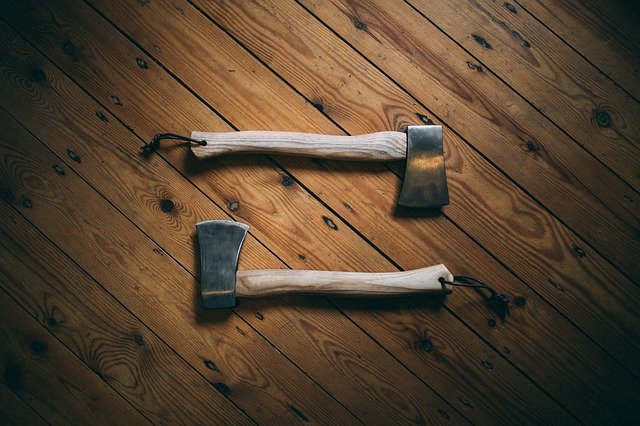 On this occasion, we are going to introduce you to the 5 steps to polish and varnish a wooden floor, either for your own home, for your office or business. It is evident that many people have the preconceived idea that this work is quite complex, the truth is that the method is much simpler than you may think, and you only need to have some tools and machinery for polishing and materials, such as varnish, which is required for this task.
Walk On Wood is a proud family business with over 20 yeas of experience in the flooring industry. If you are thinking of installing timber flooring in your house or commercial building, contact us now.
It is obvious that you have to dedicate the necessary time to obtain a good result. So, if you think you can dare to do this job, pay close attention to these steps.
First step before starting this task
The first step before starting to work on this is to have all your relatives living in your house or apartment ready to tolerate the dust that comes from polishing the floor, and once the polyurethane varnish has been applied, you have to wait for it to dry very well. The quality of the polyurethane varnish is that it can be used on all types of wooden floors, parquet or parquet.
Materials needed for the job
You must have the following materials for when you start the work on the ground. You will need to: A floor polisher, edge and corner polisher, a powerful vacuum cleaner, a scraper, a paint scraper, a set of gouges, a smooth plastic spatula, polyurethane varnish cans and various varnish brushes.
Let's start working on it
In order to start doing this, you have to remove the furniture from the space that you are going to polish and varnish, if the house is inhabited you must do the work space to space. Then seal the doors with plastic so that the dust does not come out. Then check the condition of the wooden floor, removing all scratches when you go to polish.
Sand the floor
Glue the boards that are loose and fill in the holes. Start polishing with a roller polishing machine, where you put the sandpaper, and it will rotate at high speed to polish the floor, first you have to put a coarse sandpaper of 80, then a medium sandpaper of 100, and finally, a fine sandpaper of 150. Pass the polisher from end to end of the space so that no sanding gap is created. To improve the finishes, use an edge polisher.
For the results, wait 48 hours
Vacuum the dust and start applying the first layer of polyurethane varnish that you must let dry for 24 hours. Once dry, with a very fine sandpaper of 400, polish the floor again. Once this is done, you will have to dilute the polyurethane varnish with a maximum of 10% mineral turpentine and apply two more coats to the floor. Between hands, you must let it dry for 24 hours and remove the fluff with a very fine sandpaper of 400. You have already finished the job, but you must allow three more days to put the furniture and walk through the space.
7 mistakes that are ruining your hardwood flooring
Hardwood floors are among the most attractive, but at the same time also the one that requires the most care. If you have these in your home, avoid these common mistakes that can be ruining your wood floors.
Leaving the floor soaking wet when cleaning it
Today's hardwood floor finishes are much more waterproof than in the past, but that doesn't mean you can flood your floors with a cleaning solution. When it's time to wash floors, do it in small areas each time with a damp, not wet, cloth or mop, and dry it as soon as possible.
Not being careful with sharp objects
You probably already know that hardwood floors and sharp objects don't mix, but there are two things we often forget: pet claws and high-heeled shoes. Solve this problem by keeping your pet's nails trimmed and leaving your shoes on the doorstep.
Using a vacuum with a rotating brush
The rotating vacuum brush can be very abrasive to hardwood floors. Remove the brush or use a softer brush instead. But be sure to vacuum frequently dirt and gritty dust particles can scratch the floor if they sit too long.
Choosing the wrong mat
Rubber base or rubber mesh rugs can leave your floors dull, and even cause discoloration. To protect the floor, use a mat with a combined felt and rubber base, which will keep your rugs in place without damaging the floors.
Use the steam cleaner in any way
Be careful when using a steam cleaner. If your floor has a wax finish or if the finish is old and worn, don't use steam to clean. For other finishes, make sure the floor is intact before doing so. Use the lightest level of steam offered by your device and keep it moving on the floor, avoiding leaving it anywhere too long.
Washing the floors too often
Unless your hardwood floors get tons of foot traffic, you don't need to wash them with a damp cloth more than every one to two months. Instead, vacuum the hardwood floors as much as necessary.
Let them sunbathe
Sun exposure can change the color of wood floors. Keep blinds or curtains drawn when the sun is strongest to limit fading and dry wood finish.
At Walk On Wood, take pride in our work and only use top quality products to ensure our work in timber floor installation, sanding and coating is of the best quality. We offer expertise and client satisfaction second to none with personalised and professional service. Contact us today if you want more information.