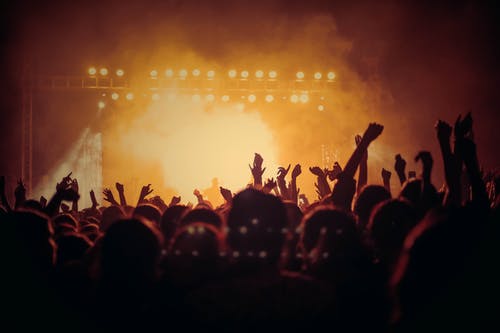 Birthdays, farewells or a simple special event, any time is good for a party with friends. If you are thinking about how to organise an original party, pay attention to this blog.
If you want to plan an unforgettable, different and unique event, you must take into account the tastes of your guests when thinking about the small details that will take place at your party. Next, we give you the best ideas to plan an original party. Take note!
Remember that here at Snow Flow you will find the equipment needed for a wonderful time singing with your friends and relatives such as slushy machines to rent or buy.
Party Planning
If you want your party to be unforgettable, you should think carefully about what you are going to ride. It is the most important part at the time of the organisation and will always depend on the type of audience to which the party will be directed, the budget and the place where you will want to organise it. These are the three fundamental pillars that you should have during the previous organisation, if you want the party to be a success.
To do this, you can bet on the rental of a private space, where you can set up your party without fearing the neighbours or to concentrate many people inside your own home. From that moment, we can think about how to give a touch of originality and difference to our event, so that it ends up being memorable.
Ideas for original parties
If you want to organise an original party, here are some ideas of aspects to consider:
Theme
It doesn't matter if it's a birthday party, a farewell or a special event on any date. Before starting the organisation of this event, you should think about who it is aimed at and how to surprise your guests. For this we recommend you to find a conductive or thematic thread that allows you to organise from a dress code to the most insignificant details so that the whole atmosphere responds to the theme of the party. Write down the following ideas:
Black & White Party or Red Party: if you are looking for something simple, original and economical, have a monothematic party. You can select a colour and have your guests wear a garment of the colour that will name your party.
Hawaiian Party: if you are thinking of organising a summer event, it is the best option. The Ibiza parties, with a dress code all in white, or Hawaiian, where you can not miss the flowers, are sensational ideas to celebrate a party in hot weather.
Hollywood Party: Do you want to gather the best Hollywood stars at your party? Have your attendees choose their movie universe star and invite them to spend a unique and glamorous night in the space of your choice.
Vintage party: select one of the times you like most, from the Romans to the 80s, through the hippie parties or the night of the Charleston. Any idea is good to have a good time at an original party.
Food, drink, music and decoration
These are basic points for any party and, if you want to succeed, you must keep them in mind. We encourage you to follow your thread to capture it in these details. If you have a theme party set in Mexico, what better than burritos and fajitas to eat, tequila to drink and mariachi music in the background? Not forgetting the decoration, with cacti, Mexican caps and coloured pennants. The idea is that you transfer the theme of your party and take it into account in all possible aspects, to be the most original.
Memories
If you want your party to be remembered, you should leave some memories to your guests. Give personalised badges or set up a fun photocall for attendees to have a great time taking photos that will remain for the memory.
Environment and activities
If you want your party to be unique, original and unforgettable, we suggest you liven it up with a good atmosphere and fun activities. A karaoke, games, gymnastics or an exciting war of sexes to compete between men and women are ideas that never fail. When setting up your activities or games, you must take into account both the age at which they will be directed, as well as the abilities. You must also take into account the thread of the party so that everything is coordinated.
You may also be interested How to choose a place for a birthday party.
Ideas for an original invitation
If you want to organise an original party, you must do it from the beginning. Therefore, you must devote some time to the invitations of your party, one of the moments in which you can display all your creativity to generate expectations for the attendees. It is not necessary that your budget is very high, because today you can send your invitation from your own mail at cost 0, but that does not mean that the message should be sober or boring.
Use countdown clocks, a promotional video or a montage of images that attract the attention of your guests and not only indicate the date, time and place of the party, but the theme you have selected and the dress code they should to comply
If you are more than making crafts, let your creativity fly. Think about the theme and the reason for the party, look for something that identifies you and think about how to present the idea to your guests. If your party is a label, why not make invitations in the form of a label? If you are going to commemorate someone, seek to give glamor to the invitation. If the party is vintage, look for items that guests can associate with that time. Feel free and creative to give the touch of exclusivity and original to your party invitations.
And don't forget: if you want to organise an original party, the most important thing is to have fun. No matter where, or how, the important thing is with whom. With a good attitude and desire to have fun, you will not fail.
Remember that here at Snow Flow you will find the equipment needed for a wonderful time enjoying delicious frozen yogurts and slurpees, bring a new spark to your party or event.