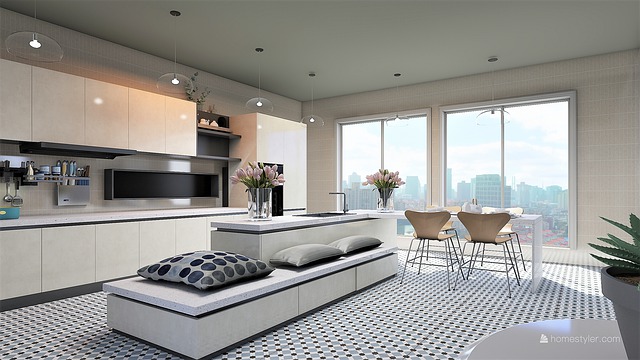 When you are going to buy a new kitchen, you have to take into account different factors. One is the choice of furniture that identifies with your decorative tastes, but it is also essential to determine the type of lighting for the kitchen in the kitchen design process.
Depending on the decorative style you want to use in the furniture, the size of the kitchen, the color of the wall and your type of floor, the right lighting is combined. Planning these points well is necessary to achieve the kitchen of your dreams.
Here in Australia you will find a top provider of lighting solutions with a wide range of imported lighting products. Select Lighting is your leading option to purchase LEDs in Australia.
Light effect differences between light and dark furniture
Today you can find a lot of information for decorating a kitchen, but always, having the help and advice of a professional expert in kitchen design is ideal for discovering new possibilities and learning about the latest trends.
The choice in the color of the kitchen furniture will influence the lighting. To understand it well, it is as simple as knowing a little about the theory of light and color:
A basic rule of thumb is that dark colors, whether on furniture, wall and floor, makes the room look smaller. For these cases it would be necessary to have a good luminosity to compensate for the loss and absorption of light.
On the contrary, light or whitish tones will generate great amplitude. It is ideal for small spaces if you want to visually gain more size. Lighter colors help reflect light.
Useful tips on lighting a kitchen
If you want a lot of light in the kitchen, the white lacquered furniture and materials such as steel and glass reflect the lights and increase clarity by bouncing the light.
The neutral wall colors (white and gray) accentuate the furniture, giving character to the room and standing out from other decorative elements.
The dark colors in the furniture give a feeling of intimate and cozy atmospheres. And the light colors of cleanliness, balance, calm … Everything according to your tastes!
If you like color, don't stop yourself. The colored furniture gives freshness in the kitchen. They break with monotony and give personality. Find a balance when placing them. Create contrasts between walls and furniture.
The best lighting you can use during the day is natural light. What do we do if we don't have natural light? To increase clarity the best option is to choose furniture with light tones.
For artificial light, create light spots depending on the use you want to give your kitchen. Combine general lighting with spotlight spotlights. For functional lighting use lights on the counter. Everything in sight! Use lights in your drawers, cabinets, and auto-start pantries.
LED as an essential part of your kitchen lights. Their great advantages over traditional light bulbs and low energy consumption make them indispensable. High efficiency, long life / service life, maintenance-free, high light quality, almost no heat emission, instant ignition, no ultraviolet or infrared emission, etc.
Combine different shades of light. The recommended temperature for functional areas is neutral light of 4000K and for warmer spaces, 3000K.
Create spaces with ambient light. Get a comfortable space with wall lights. In addition to giving an extra point of light, it has a high decorative value.
5 ideas to light up a modern living room
If you have come this far, surely you have to light up a modern living room and as you have surely heard, one of the key factors that give your house its own personality is lighting, there is no doubt about that.
Not only the furniture and small accessories will make each room a special place, but the way of lighting each corner is crucial when it comes to giving the spaces the final touch. In this case we are going to deal with what is possibly the most "important" room in our house, the living room.
You know, you don't have to change your house completely to give it a new air. By following our ideas to light up a modern living room, you will surely succeed.
Lighting a "small" and modern living room
The first trick is aimed at tiny classrooms. Those where you still dodge (or collide, in the case of the highest members of the family) with that old ceiling lamp with glass lampshades.
What if you exchange it for a modern ceiling light? This is going to make it look spacious, making your living room look much bigger than it is. In addition, most of these modern living room lamps already use LED technology, so you will also notice the change in the electricity bill thanks to the savings.
Living room lamps that are "sculptures"
The second idea that we give you is to choose modern living room lamps with a double function: to illuminate and to decorate.
What you just read. Today, living room lamps are not only functional, they also seek to play an aesthetic role. The living area is where we usually receive visitors, so it is the ideal place to give a nice and different touch of light.
Lamps that adapt to the modern style of your living room
The following idea has a clear purpose: stop works. If you have relocated some furniture in your living room and now the dining table is no longer centered with the ceiling lamp, do not suffocate yourself thinking about making more holes or how to "hide" the one you already had. The solution is much simpler and more practical than you think: the articulated lamps for offset light point.
These are useful pendant lamps that, thanks to one or two articulated arms, are easily movable. Some have a capacity of more than one meter of displacement from their point of light.
Here at Select Lighting we take pride in providing you with premium lighting solutions that are not only very functional but also visually appealing.