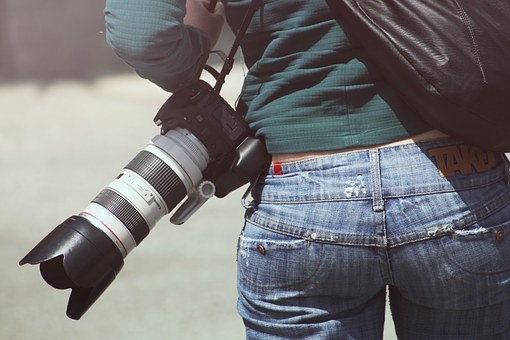 Hiring a photographer for any event is a task that is left for the last moment, despite being very important. Sometimes you might think that hiring a photographer is about getting someone who has a professional camera, even if they don't know much about photography.
However, you must remember that the photographer is the one who will be in charge of recording the important moments of your event. Today we will see how to choose the best photographer for your event. If you are planning your wedding, a children's party, a presentation, a photo shoot to publish, etc., this post is among your interests.
The photographic composition is very technical and only someone with experience can achieve results that exceed your expectations. Let us help you with this and tell you a couple of things you should do to be completely satisfied with your photographer's job. Find the best photographer for any type of event here at Fuss Photography, we are here to help you.
Indicate the place and type of photography you need
When you are going to hire a photographer, make it clear what is going to be photographed and where the session will take place. This will allow you to give you a complete budget from the beginning. It can also be prepared with the right equipment.
This is the reason:
It is not the same as a session with models in a closed place, such as a study, than being outdoors with natural light. As for the type of photography, it is different to take shots of inanimate objects, such as products, than to take pictures of living things.
In the latter case, you will surely have to take moving photographs, as in the case of children, animals, sports photographs, live presentations, weddings, among others.
* Tip: If you are planning your wedding, involve your wedding planner from the beginning to be able to choose a photographer and plan the photographic agenda in advance.
Ask for the equipment they own
An important aspect linked to the previous point is to know if the photographer has the equipment that is going to be needed. This depends on where the session will take place. If you don't have it, you must rent it or buy it.
What kind of equipment?
For example, if you should have special lights that help make the best shots. Another case is that you need to use a tripod, etc. If photographs of natural places or city details will be taken, it would be desirable to have a drone, for example.
Tell the photographer what kind of photos you would like to take. If kind portrait, very close or far. Tell him if you want the bottom to be seen completely in an open shot.
Tell him or her if the photos will be day, afternoon or night. Also, if you want shots with an angular lens, which are very fashionable, or another.
Ask for a complete portfolio
When you want to hire a photographer, you should ask them to show you a portfolio of his previous works. It is important to know if you have experience in photographs similar to those you need, but do not stay alone with that.
Make sure the quality is ok:
Look at pictures taken both indoors and outdoors. Look at the gestures of people and the elements that make up the image. Pay attention to the lighting and resolution of the photographs, as well as the thematic diversity in which you have worked.
Look at the retouching or edition of the photographs
Surely, you've seen it: Sometimes, the photos they give you look all reddish, bluish, yellowish, very dark, etc. Look at the tweaks that the photographer makes to his images. That does not tend to use the same filter for all.
Eye with this detail:
A problem that may occur is that the lens you use has a scratch or defect that is seen in all the photos you take. Pay attention to this when you see your portfolio.
There must be good communication
There are times when you will not be present at the time of the photographs, but you hire someone to go to the place. Therefore, it is necessary that when hiring a photographer you establish a good communication with him from the beginning.
If you are going to hire a photographer for field work and you will not attend, give clear indications of what you want. Tell them how they should behave in the place.
Indicates if you must follow safety regulations. Also, whether or not you can access to send photos on your own to people who ask for it.
Real life case: In a magazine session, the models asked the photographer to send them their respective shots. They published them on social networks and by the time the magazine came out, the photos had lost their novelty.
Be clear with the photographer about details like those, especially if you will not be present at the session. Compare prices and delivery times. Prices per photo session vary depending on the difficulty of the shots and the equipment to be used, as well as the experience and prestige of the professional you hire. Compare between several photographers before deciding. Ask how much the service offered by each one costs and how many photographs it will give you.
Do not forget the delivery time:
According to the type of event and its duration, the photographer will review and choose the best images. This may take a couple of days. Ask how long it will take to do it and give you your photos. Thus, you can choose the best offer based on not only the price, but also the delivery time.
Here at Fuss photography we make our best in order to keep having services with us. We will capture your happiest moment so you can show it to your beloved ones and they will know you were truly happy about that day, as happy as we hope you will ever be.