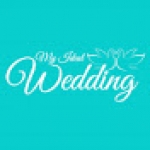 We all know that dream wedding can cost a fortune and luxurious dream wedding can be way of our budget. You may have a dream wedding but due to cost restraints, you may not be able to achieve that dream. However, not all is lost as there are various different ways you can save money yet still achieving a wonderful wedding. Not everything is about getting the finest wedding vendors whether it's a five-star reception or the most expensive wedding photographer… capitalise on where you can save money! In the end, a wedding is not all about the celebration, it's about you and your partner committing to a life together.
The average dream wedding in Australia is about $35,000. Now that's a lot of money! Think of all the other things you could spend that money on, whether it's to purchase a new car, have it part of a down payment on a house, pay off your student loans, the list is endless! There is nothing worse than starting your married life bankrupt or in debt. There are ways you can reduce the cost of your wedding even though there are many things that make up a wedding. From the venue to the catering, to the photographer and the wedding dress, which can all amount to thousands of dollars. If you don't want to spend a tonne of money on your dream wedding, there are multiple ways where you can save. Whether you want to save up for the long awaited honeymoon or save up to be able to purchase a house.
Getting started
First things first. The number one rule to having a budget dream wedding is to actually have a budget. This may sound like a no-brainer but you'd be surprised of the amount of people that simply forget this important step. The last thing you'd want is running low on funds because you've spent too much on certain aspects of the wedding. Figure out how much you're willing to spend, where it's coming from and where it's going. Be as detailed as possible and make sure you know exactly how much you're spending on each item. Remember, sometimes the simplest weddings are often the most special.
Venue
The venue is probably the first thing you'll want to sort out. Venue price usually depends on the location. Receptions in expensive suburbs are most likely also going to be expensive to hire so try and something middle range or better yet if you are having a small intimate wedding, why not have it your or a friend's backyard!
Guest list
The guest list is one of the important things on the to-do list. You can imagine that the larger the guest list number, the higher the costs will be. The more guests mean more food, more seating, more space, etc. Be sure as to who you want to invite. Don't just invite anyone and everyone you know. If you are struggling to cut down the list then think about whether you will be seeing those people in the future. For example, if people you are considering to invite to your wedding are work colleagues from your previous work or old university friends you rarely see, it's probably best not to invite them.
Catering
Catering is one of the biggest killers. This all depends on the number of people on your guest list. Also, a lot of reception venues only allow their own catering and it can usually range from $60-$80 per head. Instead of having the reception catering, see if you can find our own catering for cheaper or even have a buffet style wedding, this way people can choose how much food they want to eat and it'll definitely cut down on food wastage. If buffet style is still out of your price range, get creative! You could hire food trucks for the night which is especially great for outdoor weddings. There are so many different options you can go for, so just don't think you need a three-course meal for each guest at your wedding.
The wedding dress
The wedding dress can be one of the most expensive items of your wedding and if you're willing to go for a cheaper alternative, then by all means go for it! Instead of spending thousands of dollars on a dress you will only wear once, look for dresses off the rack. You can even pay in cash to reduce the price. Or you could even buy a second-hand dress and get it tailored to your size. A little alteration can go a long way.
The rings
The wedding rings can be costly and it is definitely fine to splurge on the rings as it'll be something you will own forever. Wedding rings are the symbol of marriage and they come in different shapes, materials and sizes. The traditional ring for the bride is a diamond engagement ring and a wedding band that is usually solid gold, however, now there are various different designs out there. There are also so many deals and opportunities to get a great ring for a decent price. Have a look around and compare prices.
Photographers and videographers
Capturing images and videos on your special day as we all know can cost a lot of money. Money you may not want to spend. Photographers and videographers usually charge by the hour and this is likely to demolish your budget. You may want to splurge on good quality photos and video while you reduce the costs of the other wedding items. But if you still aren't keen on spending thousands, why not hire a professional only for a few hours. All your guests will likely be taking photos all night so take advantage of the many different photographers!
Music
As you may already have already gotten the hang of things, you definitely don't need to spend thousands on a band or a DJ to have a great night. All you really need is good speakers, a mixing deck and an iPod loaded with great dance songs. You could even pay a friend to be your DJ.
Flower arrangements
We all know that flowers are beautiful. They can transform a space into something wonderful. Everyone loves the smell of fresh flowers at a wedding but be critical as to where you want them to be. If you're on a tight budget, it's best not to go for a full-blown flower wall with fresh flowers. If you are keen on this type of backdrop, you could always mix real flowers with fake flowers, no one would really notice. Think of flowers are decor and not the main feature. One of the best ways it to go to a local flower shop or even the local supermarket to buy your flowers. It'll be cheaper and you will have plenty of options for a fraction of the price.
Guest gifts
If you are someone who would rather receive money than wedding guests of homeware and things you more than likely will receive more than one of, skip the wedding gifts! You can instead ask your guests politely for money in a wishing well which you can either save up to buy your own homeware or even use that money on the honeymoon.
My Ideal Wedding
Of course, the above mentioned is not everything that goes into a wedding. There are still the smaller details that you can add to your wedding, however it is ultimately up to you and what you want part of your wedding. There's bombonieres, bridal gifts, transport, table centrepieces, and more. Of course, you don't have to have all of this. Just think about what you really need and what you can skip. Or you can compromise on certain things such as instead of hiring a fancy car to take you, your partner, bridesmaids and groomsmen you can just use your own cars, especially if your guests won't see you arrive at the venue there really isn't much point to hiring cars. Other things you can compromise on is finding cheaper alternatives to your table centrepieces, instead of buying them brand new, why not look for second-hand items? This way you can cut costs plus each table will have a different centrepiece, which makes it makes it more unique and funky. This way you can certainly save money and not blow your budget out of proportion.
All in all, it is, of course, okay to splurge on the things that mean most to you whether it's the wedding rings, wedding dress or photographer. In the end, it's your wedding and you should do what makes you happy!
If you are struggling on where to start with wedding planning and you're feeling a bit overwhelmed, don't you worry. My Ideal Wedding provides you with online wedding planner tools to help you get started and stay on top of your planning. Our wedding suppliers directory in Australia will help you find exactly what you are looking for! Our goal is to consolidate the effort required to plan the wedding through the compilation of wedding venues, flower vendors, photographers, entertainment and more! Let My Ideal Wedding help you have fun planning your special day and sign up to take advantage of your wedding planning tools.