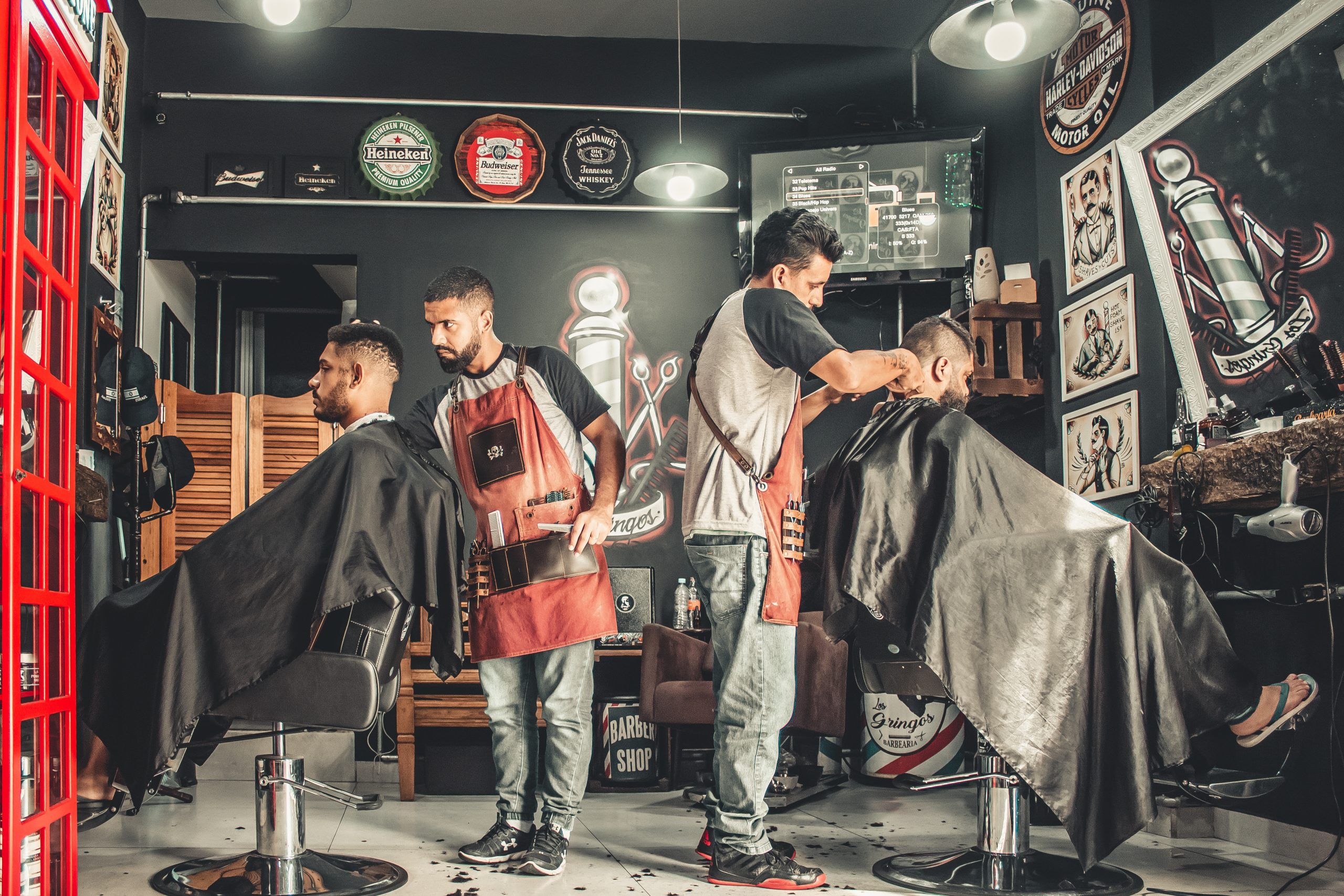 Having a big excellent beard, carries a great responsibility. And is that to get your beard look impeccable must be healthy, clean, nourished and hydrated. How is it achieved? Here's how to have a perfect beard in 10 easy steps.
Visit our place, our Barbers of Northcote will be happy to help you keep your beard looking great.
Your perfect beard in 10 easy steps:
1- Choose the beard cut that best suits you
If you are new to this beard, we recommend you to investigate a bit about the different types and shapes of beards, and choose the style with which you feel most identified.
But, above all, we advise you to visit a good barber (you can find one near your house in our section of official outlets). Depending on the shape of your face, your type of facial hair, the haircut, the height, etc., your barber can recommend the beard shape that best suits your physiognomy.
2- Be patient while your beard grows, the secret is to take care of the skin
As your beard grows, and especially at the beginning, you should have a little patience. Do not obsess over the small clearings that may be on your face where no hair comes out, almost all bearded people have them. Think that as soon as your beard has grown a little, you can shape it so that it looks leafy and uniform.
It is likely that you feel itchy skin, it is a symptom that your skin needs hydration. And is that the most important thing to have a perfect beard is to take care of the skin on which it is being born. You must keep the skin clean and hydrated, and provide the nutrients that will help to grow a healthy and strong facial hair. For this we recommend you use our natural products specifically formulated for the care of the skin and the beard. The basics you need at this moment: soap for the skin with beard, oil for the beard specific to your skin type (sensitive, dry, mixed), and a treatment to promote the growth of facial hair.
3- Wash your beard every day
For the beard you cannot use the hair shampoo, you should wash your beard with specific soap to take care of it and the skin from which it grows.
4- Dry your beard, do not leave it wet
Excess water and moisture spoil the hair cuticle, and also the hair follicle. To remove moisture from your beard after washing it, use a towel. Do it with care, wet hair is more delicate than dry. To finish, you can use a dryer at medium temperature.
5- Brush your beard
Beard brush Brushing your beard will help keep it at bay. Use a specific brush, usually with boar bristles, that will help regulate the fat of your face and your beard, which will achieve a healthier and more balanced skin.
In addition, a brush will help you train the hair follicles so that the facial hair grows in a uniform direction.
6- Nourish and moisturise the skin with specific products for beard
A healthy beard grows on a healthy skin. That is why you should sanitize your beard by applying specific natural oil for beard daily. This will moisturise and soften your skin to prevent annoying itching and even peeling. In addition, the natural beard oil restores the vitality of your beard, gives it shine and a healthy and lustrous appearance.
7- Help your beard to grow strong and healthy
buy beard growth treatment When you are starting to leave your skin beard, used to shaving, suddenly it is covered with facial hair and needs some time to adapt to the new situation. It is normal that it stings or you feel uncomfortable, it will pass quickly, do not worry. The solution is to clean and hydrate the skin daily with a specific oil that promotes hair growth.
Also, when your beard is long you need to continue giving it a nutritional bonus to keep growing healthy.
8- Define and shape your beard
If you have a beard three or more fingers long, most likely you want to give it shape and maximum hydration possible. What you need in this case is a balm for your beard. In addition to moisturizing, the balms help to give style and shape to the beard, they work as a very soft fixer that brings a natural look to your beard.
The balm will help you order and fill gaps, and it will bring softness and a thick appearance to your beard. Our beard balm also contains essential oils that hydrate the hair to keep it healthy and strong.
9- Taming your beard, even if it is rebellious
The facial hair is damaged, the tips are opened, it curls, it breaks … And to combat all these unwanted effects, the conditioner helps your beard stay hydrated and soft, repairing the damaged cuticle. It is the magic potion for the most complicated and damaged beards. It also prevents frizz and beard friction.
10- Choose what you are going to eat and always have a napkin on hand
It is not the same to eat certain things than others, and you know it … Crumbs, soup drops, ketchup … Suddenly ingredients and common dishes can be a problem if you are at a work lunch or on a date. The first advice is that always, always, whenever you go to eat and / or drink you have a napkin at hand. The second is that you choose dishes that you know will not leave residue on your beard, and the third, you take a look at this post where we give you some advice on how to cut some foods such as a hamburger or toast so you do not stain your beard.
Call us now. Here at Barbers of Northcote you will be able to keep your beard looking great.