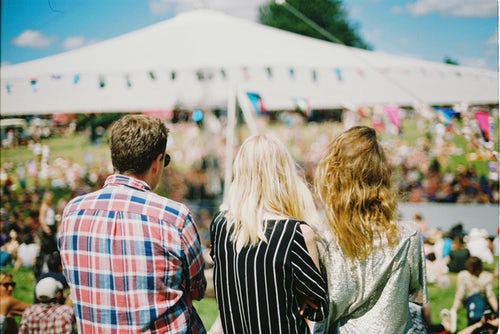 If there is still someone questioning the effectiveness of the events in the results of a brand, it cannot be more wrong.
According to global statistics, event marketing grew by 10% in 2018 compared to the previous year and it was expected. Brands have known for a very long time that their experiences generate greater engagement and arouse greater interest than any advertising format. Here at Villa Kula you will find professional assistance to achieve your goals in terms of decoration for luxury spaces and event production.
It is rumoured that the first to exercise it as such was Apple in 1983, in an event held in Moscone that convened the entire sales force of the company, the specialized press and hundreds of enthusiastic customers. We're not sure it was the first one; however, in the computer world it is the most memorable; in it, Steve Jobs presented the announcement "1984" by Ridley Scott, same that was broadcast only once on television during the Superbowl of the year of the same name. Together, these 2 unique actions generated historical results for the brand. We share the link to the video that, really, is a "must" for anyone who is dedicated to this.
Simple, but well executed and that shows good planning behind, do not you think? Well, besides that, we think the decisive factor was the call. If you do not have the correct guest profile in your event, nothing else will work. In the production of events, attention to detail is essential; but success depends on the call.
The first step is to define what is the profile of assistance you are looking for and the reason why you want them to be there. In the Steve Jobs example, it is quite clear; the sales force to make them feel involved, "wear the shirt" and in addition and be honest, nobody misses an additional support from home; the press to spread the message and enthusiastic customers to buy and also help with word of mouth.
Each profile has its flats so, on this occasion we will talk about what we find more complicated to convene; The decision makers of the industry in which you develop including media and prominent opinion leaders. Once the profile, date and place of the event have been defined, what follows is finding the right strategy to invite your target audience. There is no recipe for this, but a good approximation:
Public relations. Determine if you have inhouse human resources or need to hire an agency; Whatever the case may be, the point is to designate those who will be responsible for communicating to the guests about the event and getting their assistance.
Create or request a database. Having a single source of information regarding the summoned will help the control of summoned and confirmed.
Create expectation. Be clear that this is not an event that people attend for the love that you have. Communicate clearly why you cannot miss the opportunity to be there.
Send the invitation. The specialists recommend making the shipment, either physical or digital 3 weeks prior to the event.
Follow-up. Let's face it, it's likely that no one will be interested in your invitation to the first one. Although this world has become almost completely digital, it is advisable to make at least one telephone call per person to obtain the definitive yes, as well as of course the reinforcement that you do by digital means.
Contact your support staff. If your call involves high level characters and decision makers, do not forget to have contact with your assistant to support your cause.
Reminder. The day before, send a reminder email to the attendees. It is convenient to have it present in your planning the next day.
It could seem the list of any stalker, but we must not lose sight of what we are talking about with a high level profile that has, to say the least, the next 2 weeks of your full agenda and your brand, however important it may be in his life is not in his mind 24 hours a day (although we would like it to be).
The dissemination of the value proposition of a luxury brand and publicize the products and services what it offers must be a priority for any organisation that operates in this sector. But more beyond purely brand marketing, it is relevant that there is a return on investment in form of business contacts and new customers.
1.- Event Perl
From our objectives, we must consider the type of event that interests us. We want participate in a fair or organize our own promotional event? Do we bet on an event professional (B2B) or oriented to the final consumer (B2C)?
Here, factors such as, for example, the country in which the event is held, its area of ​​influence, come into play. Influence and potential to attract visitors or international exhibitors, the conclusions drawn to analyse previous editions in order to gauge their degree of success, their ability to attract media of communication or the attractiveness of the speakers and the issues raised if they are contemplated conferences, round tables, etc.
 2.- Strategy
It is important to ask what our target audiences of our company expect. As to the targets of the luxury sector, and in the specific case of events, currently seek to surprise with new products and experiences, as personalized and impactful as possible.
Therefore, we must be creative when articulating our presence in an event developing memorable marketing and communication actions that derive from the proposal of
Value of our product or service. Neuromarketing and new technologies emerge fundamental tools in this regard.
Here at Villa Kula you will find professional assistance to achieve your goals in anything related to event organisation.