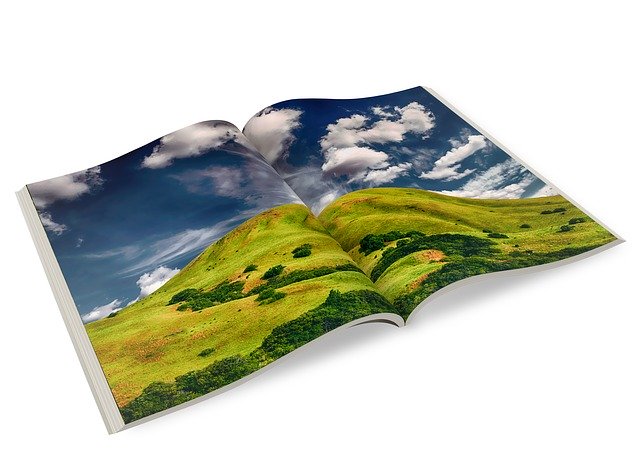 It is possible that sometimes, especially and especially when you have considered the possibility of printing brochures to enhance your business or company, you may have wondered if there is the possibility of designing a brochure that has the expected success.
In this sense, it is true that when we refer to success we mean above all that, on the one hand, the brochure achieves the desired effect in terms of attracting attention, while on the other, with its launch it is possible to increase the sale of services or products (in short, the objective achieved by the edition of this brochure is achieved).
Contact us today for more information and make a top brochure with the help of true professionals with a lot of time offering excellent services to Australian businesses.
We don't have the supreme truth in this regard, but we can offer you 4 simple tips on how to design a successful brochure.
Care and optimise the content you'll include
You must take care and select what content you will include in the layout of the brochure. For this, it is essential to be clear about what is being pursued with this advertising document and what we want to sell and deliver to the final consumer.
We give you some examples:
If you intend to attend an event, you must include date, opening time, time of the performances (if any), full address, name of the event, if necessary to attend etiquette and of course map indicating how to arrive, It is better to make sure that nobody gets lost, don't you think?
On the other hand, if you advertise the opening of a new business, you must indicate opening hours, what you sell in your business, if there is a gift, sample or tasting for your customers on the first day, a photo of the facade to identify it, map if it is necessary
In the case of being an already consolidated business and you want to promote services or products for example for Christmas, the design of the brochure, flyer, diptych or triptych, must contain Christmas images, indicate date of duration of the promotion, lest you claim the prices offered in August …, make visible the normal price next to the much more reduced and also the% savings.
Keep an entrepreneur spirit as a seller
It is clear that even if it is a service or product, the final objective pursued with the edition of the brochure is to sell it and get it to reach as many people as possible, the more people see your advertising, the more they will reach your business.
For this reason, we advise you to be clear when writing the content, to clearly indicate what you want and use sales arguments, do not just insert technical descriptions of your products or services, try to describe them from the point of view "What problem does it solve? " indicates how it can affect the opportunity to buy or hire your service.
Someone who does it very well but that are the products are not up to the expectations in terms of quality, it is impossible to resist them, they always show the product as an impressive novelty with which we had no idea how we had survived so long without it, look at how they sell and try imitate that way when selling your product
Clear, careful and most professional design possible
The final layout of the brochure should be related to your design and company brand, in this sense, the design should be as clear and attractive as possible, trying to make it always professional.
Highlight over the rest of the elements the key points that you want to highlight, for example the price, large, visible and next to the product or service, do not use letter for ants, some of your potential customers may wear glasses, think about them.
Add your contact data
What is the use of designing a good brochure if you do not include the contact details of your company or business? It is essential that at the back of the brochure add your data, address, telephone, mail, contact person.
If your company or business does not have profiles on social networks, include the social media icons in the brochure. It will help you improve the dynamisation of your content.
The fundamental key is to think and make clear the objective to get and think about your client how is it? what would you like? How to attract it?
How many brochures should you print?
Ideally, to distribute in a normal neighborhood, in terms of volume, it should be a maximum of 5,000 brochures, taking into account neighborhoods with floors between 5 and 10 stories high. If, for example, these are neighborhoods with low houses or blocks of a maximum of 5 stories high, the ideal volume is approximately 2,500 brochures.
However, what happens when we want to spread brochures in a locality, and not only in a street or a neighborhood? Don't be alarmed, it's as simple as knowing the number of inhabitants and doing the following calculation: number of inhabitants / 4. Why divided by 4 is the average number of inhabitants per home, so you will get an approximate number of homes in your area of ​​impact and you can get all your advertising.
Today the corporate image is of fundamental importance, since it is the first impression of your company and what defines it before potential customers.
A good logo and a coherent and unitary design are something basic: monitor the labels of your products, as well as their manuals or technical data sheets. Do not neglect your documents (orders, delivery notes, invoices, etc.), or the signatures of the employees' emails. Choose a color palette and a typeface and repeat them in all your communications, it produces a highly recommended overall feeling in the business field.
Whatever the number of brochures, leaflets, leaflets or flyers you need to print, we have a special offer for you, call us. Here at Morning Star Press we take pride in helping Australian businesses have top brochure printing with vivid colours that call the attention of customers and new-comers while providing a professional and reliable image.