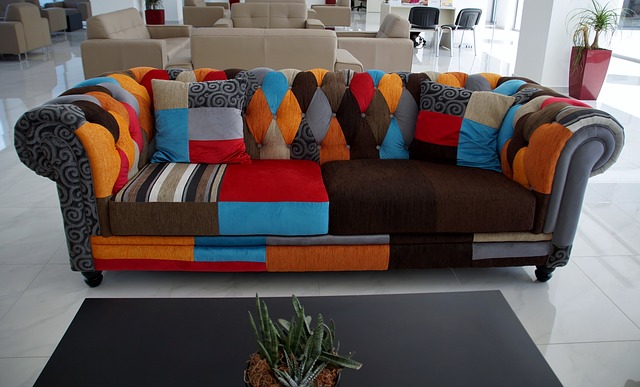 This is increasingly important and the first thing you have to think about when choosing the upholstery of a piece of furniture, in the resistance of the upholstery that you are going to put on it. As you will see later, the choice of one fabric or another depends a lot on the use of the furniture, but when you go to buy an upholstery fabric, always ask about the friction resistance that the fabric has to cover your furniture. At present, the frictional resistance of the upholstery is measured in "martindale" cycles, which is the name of the machine that tests the resistance to fabrics. The more cycles you have upholstery, the stronger it will be.
Although you will find fabrics with more than 100,000 martindale cycles of resistance in the market, for a sofa or chairs for daily use, with any fabric that is above 30,000 cycles it is already a strong enough fabric.
If you want to let experts handle this, here at Brisbane Upholstery we pride ourselves in reupholstering well-made furniture and antiques.
Fabric width
This factor must be taken into account when choosing a fabric because in the market you can find upholsteries 1.40 meters wide and 2.80 meters wide. The vast majority of upholstery fabrics are made in 1.40 meters wide. But this measure must be taken into account because the vast majority of upholstered furniture stores give the measurements of the necessary fabric in meters of 1.40 wide fabric, but in the market, you can find upholstery fabrics of 2.80 meters of width. What happens in this case?
In the case that you decide on a plain colored fabric, you can easily buy half of the fabric because the fabric is going to take full advantage. But in which case you want a printed fabric for your furniture, the story changes. You have to take into account the distance in which the drawing is repeated (raccord) since the upholsterer will always look for the centers of the drawings to be seen on the furniture. For example, on a sofa, the upholsterer will need the center of the print for the faces of the seat cushions, backrest, against, arms and even ribs, so much tile will be wasted looking for these centers.
Upholstery fabric wash
This is a very important point when choosing the new upholstery of your furniture. It may be the case that your sofa does not have any removable or washable parts in a washing machine, but nevertheless there are many upholsteries on the market that have anti-stain treatments that allow you to wash the upholstery by rubbing with a solution of water with ammonia. In the event that the upholstery is removable, they must always choose a fabric that is washable and if it contains a lot of cotton in its composition, it is advisable that the fabric be washed before being made. Finally, although in most of the upholstery labeling, the fabrics can be washed up to a temperature of 30º, we advise you to always do it cold. Do not take the risk.
Colour scheme
In this we think we always sin of daring, but we don't like monochromatic environments. Do not be afraid of color combinations. If at home you have a triplet but just want to change the upholstery of the sofa, do not go looking for a fabric that resembles armchairs. This is more complicated than finding a combination of colors that complements the new upholstery of the sofa with the armchairs. This is because although sometimes, looking for a similar color can lead to the error of causing both colors to kill each other. Several upholsteries of the range of any color can look great, but if you can't get the colors that can combine well, the error can be capitalized.
What use will you give to the upholstered furniture?
It is important to know the use that you are going to give to that furniture that you are going to upholster. For example, the dining room chairs. Are they chairs for daily use? Is it only used on special occasions? It may be the use of special occasions and ultimately you think about the use it has given over the years and it turns out that they have sat in those chairs 10 times in 5 years. In cases where the upholstery does not have much use, do not hesitate to put the upholstery that you like. Do not think about the washing they have since they will not be washed in their entire useful life. Do not think about their resistance since they do not have a violent use that will deteriorate them, nor do you get too dizzy more than aesthetically. If you have a decorative use, do not have dizziness with the fabrics, choose the one you like best.
However, in the case where the upholstery has a strong daily use, you have children at home or have a use outside a house, take into account all the factors that we comment. Choose a fabric that has a strong resistance to friction, above 40,000 martindale. Choose a fabric that has a good machine wash or at least has an anti-stain treatment that allows you to easily wash the upholstery. It is also important to know the composition of the fabric, since a fabric with a lot of cotton content with a good wash will always be better than an upholstery with a high polyester composition.
Are you thinking of upholstering some furniture in your house? Do not hesitate. It will be that we are influenced by our love for upholstery, but it is very difficult to regret investing in the upholstery of a piece of furniture that has been living at home for a lifetime. Is it hard to regret throwing a piece of furniture that you loved for a new and cheaper one? we do not think so.
If you want to let experts handle this, here at Brisbane Upholstery we pride ourselves in reupholstering well-made furniture and antiques.