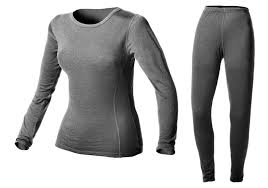 When it is time to get warm in winter, it is very common to make a common mistake: put on layers and layers of clothes that do not really hold enough. In the end we ended up weighing 5kg more and feeling the same cold sensation. What is the secret then to keep warm in winter? Wearing thermal clothing is one of the answers. Thanks to it, we will build a second skin over ours that will give us warmth and protect from the cold. In addition, the lightness of these garments will not reduce your mobility or make you feel a heavy weight. Learn more about how thermal clothing works below.
There are plenty of technologies incorporated into the different clothes of thermal clothing according to the brand you choose. However, whatever the name with which each brand names its own technology, the basic operating attributes of thermal clothing are the following:
-Light. Thermal clothing, mainly made of polyester or polyamide, stands out for its lightness, which allows it to be worn under other outerwear without practically noticing its existence.
-Elastic and adjustable. The thermal garments must be elastic enough to adjust completely to the shape of your body, since this is its main mechanism of operation. A garment that is loose will not be able to maintain body heat, since it will let cool air pass from outside.
-Breathable The thermal clothes must perspire to evacuate the sweat and be always dry. A garment that does not transpire and is wet will bring us more cold instead of giving us warmth. Therefore, cotton is not a very advisable fabric for winter.
-Thermoregulatory. It would be the ultimate goal of all thermal technology: to be able to trap body heat and retain it thanks to the fibres of the fabric. For this, some brands use a soft fleece lining or ribbed patterns for a better distribution of body heat.
Here at Mary's Secret Boutique you will find premium quality underwear that we will deliver to your house. Contact us!