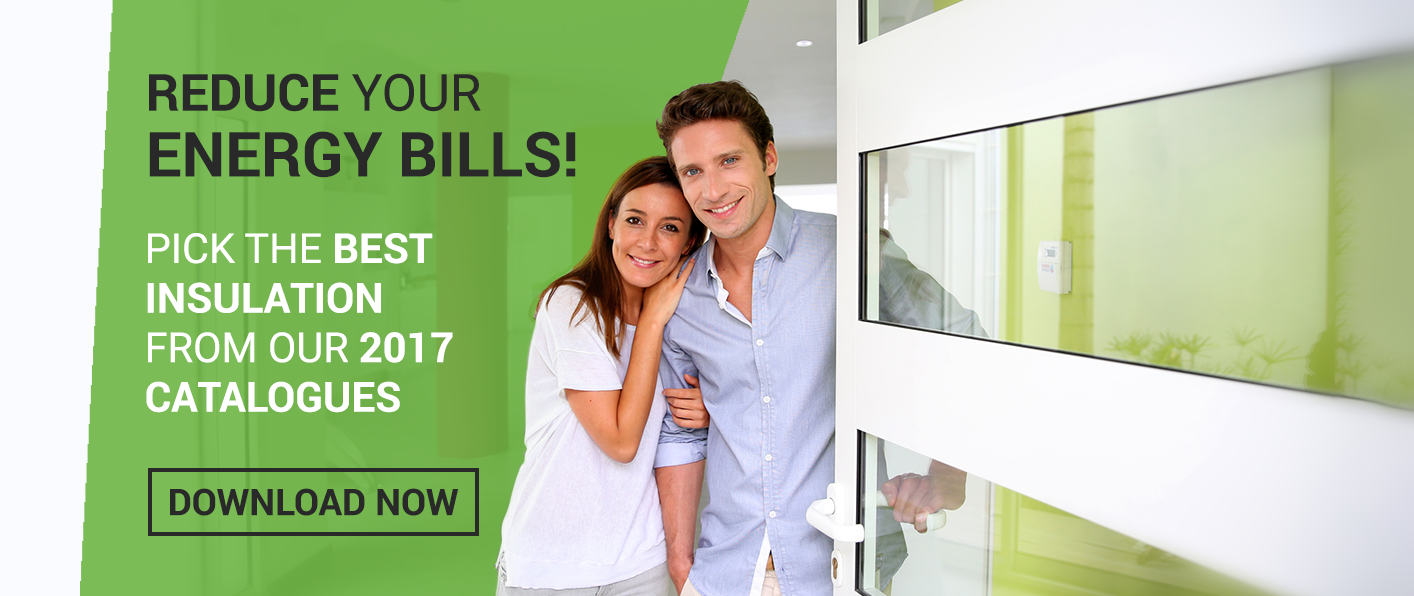 Heat insulation plays a very important part in a building for many reasons. The first one is that it increases energy efficiency in buildings and houses.
Before we go into details regarding heat exchanging processes and how important heat insulation is for industries, let's take a look at a few general benefits offered by heat insulation and why it is so essential, not only for industries but also for medium-sized businesses and even households.
Making the inside more comfortable
It contributes to improve indoors comfort by eliminating most heat leaking inside the building. When there is a lot of heat coming inside a building that lacks of proper insulation, it's almost like the air conditioner was broken.
If outside heat comes inside the house, it will be impossible that air conditioners work at their full potential. Even the implementation of LED lighting is a resource looking forward to eliminating heat and glare, this way saving money is a possible process, not only because of the change done from incandescent, energy-wasting light bulbs but also because of the money saved in having to turn on the air conditioner fewer times a day because the inside of the building remains cool thanks to insulation.
It's an intelligent investment
Insulation will pay off eventually, most probably, very soon. Having your building insulated can be very helpful to reduce costs. Mostly because you will save a lot of money in air conditioner if your building isn't getting that hot due to heat coming inside.
There are also other types of insulation that will help you save even more money. Right now, fire rated insulation is one of the best investing options regarding security you can implement in a building, but other types of insulation such as acoustic insulation more than an option have become a necessity.
At workplaces where silent is required, it's very difficult to keep the street noise outside the house, especially if your building is located in an area with too much traffic and too much commercial activities going on all day long.
How does insulation help out the environment?
Based on how much insulation helps the environment, it can become legally required in any moment. Insulation helps avoiding carbon dioxide emissions up to a 30%. Knowing how toxic carbon dioxide can be and how it contributes with global warming, keeping it as low as possible is the best solution, especially in a city where most businesses don't mind about it.
In general, insulation will help increase the comfort of any workplace or household. In the following part of the article we'll talk about how heat insulation can save a lot of money to the company.
Lowering costs thanks to heat insulation
Another essential benefit that insulation can bring to businesses is surely how well it synergises with computing procedures. Maybe many people are not aware of this, but usually any big computing centre from any big company requires a rack, racks is the name given to a handful of processors and computing systems working together in order to fulfil business' tasks successfully.
Said racks are worth thousands and even millions of dollars, depending on how big the company is. And some of the most important costs created by racks are the maintenance costs. This kind of equipment is working day and night and they can't shut down at any moment because that would mean a loss of a lot of money to the company. As they are constantly working, they heat a lot and that's the reason they need to be in a very cool room with air conditioners dedicated to the task of keeping them fresh and working.
Insulation makes this process way easier by reducing heat that is coming from outside, meaning equipment will be even cooler in the room dedicated to them.
Now, going a little more into details, we'll talk about the most common parts of the process where energy is wasted for the lack of heat insulation.
Key points where energy is wasted
Is not a secret that regarding industries, pipelines are the most important part where energy is wasted during the execution of processes.
Pipelines for condensing procedures: many businesses only insulate pipelines for steam feeding and then leave the ones in charge of the returning condensed product untouched. This cannot be done because the colder the water coming back is, the more oil it will consume. (remember that in these cases we're not looking forward to avoiding heat but to keep it.
Pipelines for returning cold water: as it happens with the steam pipelines. Anyways, when the insulation is too old, they can have cracks and not work properly.
Pipelines for cold water and refrigeration: any kind of deficient insulation can bring cold to the equipment. If this happens, it'd be pushed to work continuously without turning off.
There are many more equipment that works with heat exchange and which cannot be submitted to a lack of heat because they can break, stop functioning or consume much more energy than usual. Having an efficient insulation will lead to an improvement in your processes, meaning more profit from production.
Here in Fletcher insulation we offer you a top quality service regarding insulation, visit our website and let us be your trusted partner for insulation as we are from most Australian large companies.