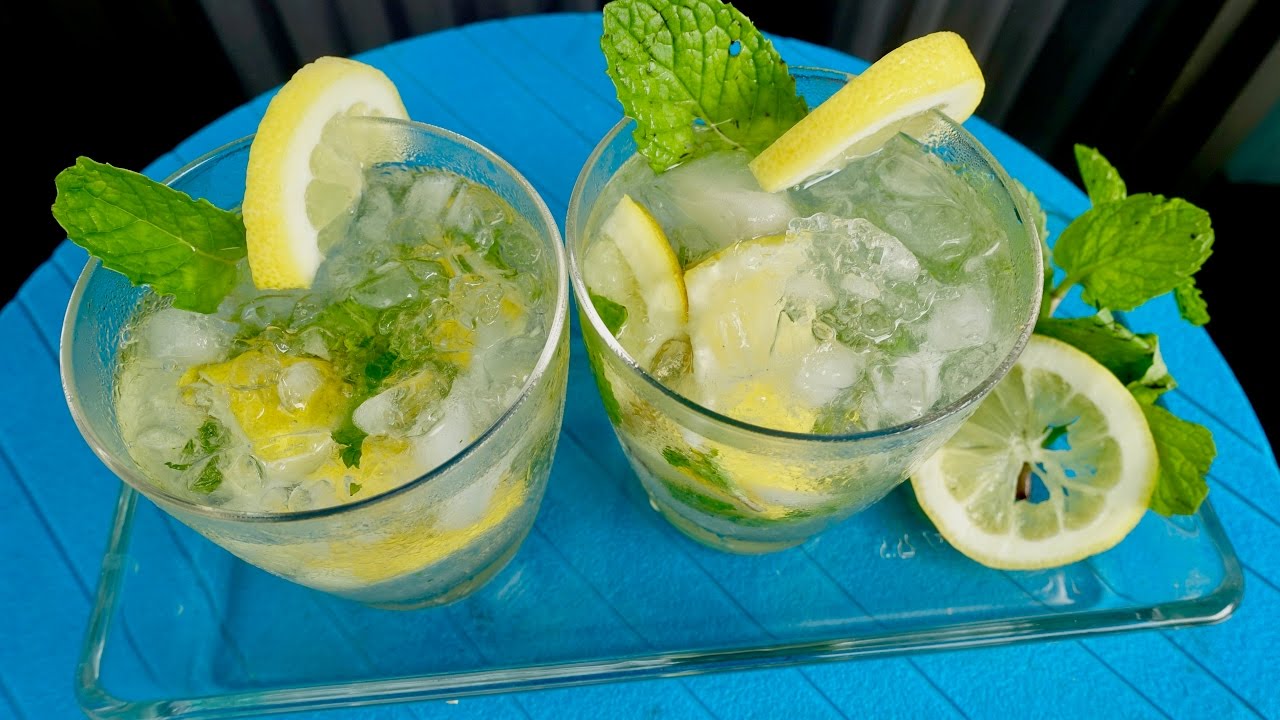 Rum, mint, lemon, sparkling water, sugar and a Cuban bartender! There is nothing more refreshing than the traditional mojito. A drink containing these ingredients is an excellent choice for hot seasons because it provides a really fresh flavour thanks to the mint and the lemon.
One of the legends about its origin tells that the custom of drinking mojito began in the late sixteenth century by privateer Sir Francis Drake, who prepared the first version of the mojito with a mixture of low quality brandy, sugar, lemon and mint.
It could be said that brandy added heat, the water diluted the alcohol, the lemon fought scurvy (vitamin C deficiency) and the mint brought a fresh flavour, while the sugar added made it easier to pass the bitter drink. The mixture was used in the times of piracy to fight stomach ailments, prevent cholera and alleviate somewhat the intense heat of the Antilles.
When the rum was not yet a massively popular drink, the mojito was made with "tafia". This almost "magical" drink was consumed by sailors to combat the scurvy that mixed with lemon juice, water and other spices diminished its strong flavour. A century later with the incorporation of the stills and the perfect distillation was born the rum that we all drink nowadays.
Remember that here at Daiquiri Hire Melbourne you will find everything you need to prepare delicious cocktails to make your parties even greater.
The origins of this classic Cuban drink
Later, in the 1860s, the production of rum was already more refined, so it began to use a rum of better quality. This one replaced the aguardiente and what was already known in Cuba as Draquecito and was renamed "Mojito". The name of this world-class drink comes from the Spanishisation of "Mojo", an English term that means mixture.
The Cuban mojito is named after the S XIX. Before that, the Caribbean cocktail par excellence was known as "El Draque" back in the S XVI. It received this name in honour of the English pirate Francis Drake who, in addition to trading in slaves, led numerous expeditions in the name of the English crown and against the interests of our country. Francisco, as he was known here.
In fact, the controversy that exists around Paco is still patent. For the Spaniards he is a pirate and an evildoer and for the English an honest corsair, coming to consider him a hero for Great Britain. In any of the cases, what we like is to maintain the flavour of the traditional Cuban mojito and faithful to its recipe, we elaborate each combination with great care and delicacy.
Thanks to this, Enbabia Infused is steeped in the history of each preparation to respect its nature, recipe and history. Only in this way can we offer you the best versions of the most traditional flavours.
The first place selling mojitos in the world
La Bodeguita del Medio opened on April 26, 1942, on the initiative of merchant Ángel Martínez. In this place the mojito had a cost of four dollars, an unattainable price for most Cubans who receive on average a salary of less than $ 20 per month. For this reason, since the 90s foreigners became the main clients of this bar located on Emperador 207 street half an hour from the Cathedral of Havana.
Undoubtedly, the most famous mojito in Cuba is protected by La Bodeguita del Medio, hence the famous phrase of the writer Ernest Hemingway: "My Daiquiri in El Floridita and my Mojito in La Bodeguita", although they say that Hemingway drank all types of drinks, everywhere.
More than 70 years ago, Ángel Martínez shared his recipes with thousands of tourists and of course they arrived at La Bodeguita in Mexico, which opened its doors on May 23, 1998. Since then, the inhabitants of Mexico City have satiated their thirst for this Cuban drink in this place.
Today, Ulises Reyes, bar manager of La Bodeguita del Medio, shares his expertise in the preparation of refreshing mojitos with this recipe:
Ingredients
14 grams of refined sugar
7 grams of peppermint
1/2 lemon juice
1 and 1/2 ounces of Havana rum (or the rum you prefer)
Mineral water
Ice
1 sprig of mint to decorate
Process
In a glass add the sugar and the mint first, then add the lemon juice and with a mortar, mace the mint without so much strength that it does not look like a pesto. Now, add the rum, the ice and finally cover with mineral water. Decorate with the sprig of mint.
The mojito falls for its unique flavour but hides a black and overwhelming story in its past.
The mojito is a cocktail star in any part of the world, it's refreshing, sweet and natural flavour has managed to sink deep into our hearts and despite knowing its provenance, this combination was created in honour of a being at least, despicable.
It seems that everything that revolves around mojitos is fun, party and Latin rhythm. And it is not for less since everything that comes from Cuba surely knows well. Great personalities such as Pablo Neruda, Ava Gadner, Nat King Cole or Ernest Hemingway himself or Mohammed Ali confessed their predilection for this Caribbean invention. And so, they left it even in writing.
Keep in mind that your selection of cocktails will give your party a personal touch, you can try with Daiquiri Hire Melbourne, you can hire one of our slushy machines and make premium quality daiquiris.  We also rent many other machines that can help you boost any kind of celebration and make it memorable for you, your friends and relatives.
We help you arrange a wonderful party or meeting with the best drinks and help your guests get through these hot days during the summer while having a wonderful time enjoying a bunch of mixed tropical flavours. Contact us today for more information of our slushy machines and how to use them to prepare drinks.