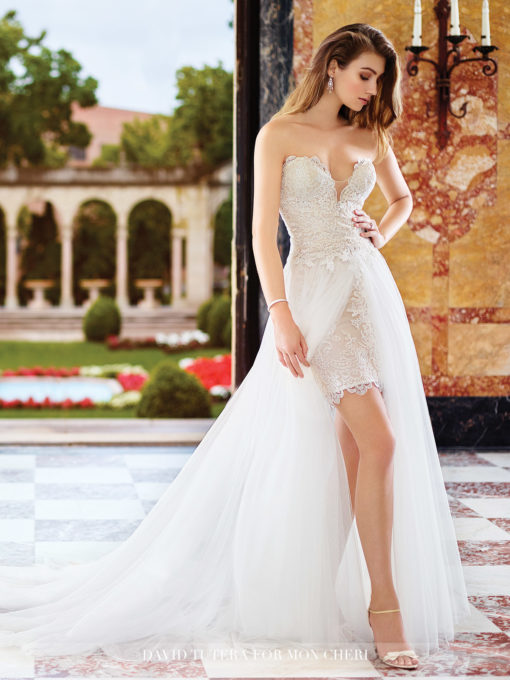 How many times have heard someone say: "I'm desperate, I'm married and now it turns out that my mother-in-law has decided to buy a beige dress" or "I get married during the day and my brother's girlfriend has bought a long dress and also very sexy" or "my best friend has decided by a hairstyle very similar to mine "… This can give you an idea of how important clothes are for weddings, is not in vain that women spend a large part of their days thinking about their dress for that special day.
Although the wedding dress is surely the most important dress in the entire ceremony, what guests wear is also very important since a wedding is a very special occasion where you will see people you have probably lost all contact with for many years. Here at Lucy and Loo we take pride in offering an entirely Australian made collection of top quality dresses using the finest Italian fabric available in current market.
Guests, what should you avoid wearing?
Today the post is dedicated to you, the guests (be direct family of the couple or friends who have been invited to spend this special day with them), we will focus on providing you with ideal tips to look amazing in this wedding.
Let's see, all (and especially those already married) know perfectly that for each bride her wedding is a very special day, and even if you have ideas that do not approach the ideas that you can have for a wedding is her day and you have to respect it. The brides tend to go crazy, full of illusions, some want a wedding of the most classic style while others want one of the most modern style. Some are just eccentric.
It is the day of that couple, that girlfriend and what we should do is enjoy it to the fullest respecting the wishes of that woman who is deciding to solidify her relationship.
There are many posts about the protocol, about successes and mistakes, about what to wear better, how to behave but today we will focus on some important mistakes you can accidentally commit. And let's face it, at each wedding there is always one that is missing. Do not be that one, the one that at the end of the wedding is the most criticised one.
No white dresses
No white, no beige, no ivory, no white-broken, no white combined with another colour, no champagne colour. None of this. White is a colour that only the bride should be wearing during this ceremony so leave lighter colours to her and the jewels she decided to combine with her dress.
Beware of black dresses
We all know that black has always been associated with mourning but on the other hand it has become a very elegant colour for parties and special events. What you can do to avoid its darkest feeling is to combine it with cheerful colours. It is the day of the couple and if you want to wear a black dress ask for what the bride thinks. And if you cannot ask for that opinion because she's a distant person, do you really think you cannot choose another colour for that day? Just make sure it does not look like you are going to a funeral.
Short dresses
Woman can leave short dresses for parties, clubbing and going out in the city. Many times, you have to enter a church and it is not the best option to go to a church wearing a short dress, it will make you and others feel uncomfortable. And not only for the church, a wedding is an elegant party where this type of short dresses just does not look fine. You will be heavily criticised if you decide to wear a short dress for a wedding.
Excessive necklines
Sometimes, when choosing a guest dress, we can afford to risk a little more than usual, but without becoming vulgar. Excessive necklines will be better than avoiding them, specially if the ceremony is going to be performed in a church. Leave them for more informal occasions where you do not call attention.
So far, these are probably the 4 more important mistakes you can make when going to a wedding. From now on, these are mistakes that can probably go unnoticed (if you are lucky enough), but the best option is to avoid them as well:
At weddings during daytime, we wear a shorter dress (shorter, not minis) however, for weddings in the evening it is necessary to wear a long dress.
5. If the wedding is in the morning, you can have your hair tied, this way you avoid hot weather a bit. However, for weddings in the evening do not have your hair tied.
You must wear tights regardless if it is summer or winter!
Smaller purses are the best option for weddings, they do not "overcharge" your outfit and let your dress be appreciated better.
An error that you should avoid if you are invited to a wedding, is to wear a dress too showy, eccentric that captures all the attention of the celebration. It is better to choose a refined look, which does not have to be a dress, you have other options, with a little shine and chic.
In all weddings there are people who make these mistakes, in all of them. Please, it is not an excuse for you to also commit it so take these suggestion into account.
Lucy and Loo is an excellent option for brides looking for top dresses that can wear more than once. Most of our designs will look like are an entirely different dress with only one modification. It is just impressive how different they can look by only changing one strip in the upper part of the dress.