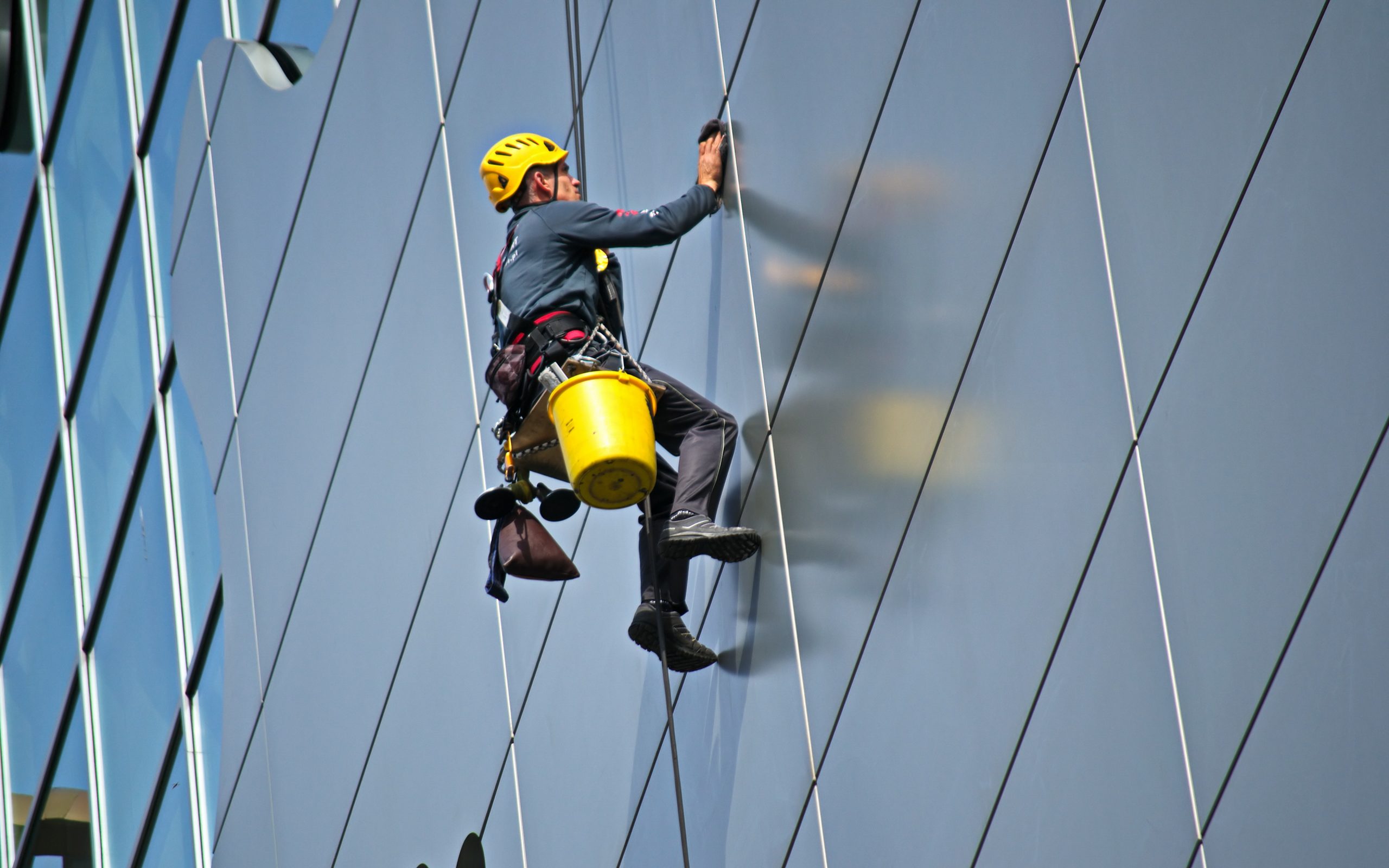 Working at height remains one of the leading causes of death and serious injury. The most frequent causes are falls from roofs, stairs and fragile surfaces. 'Work at height' is work carried out anywhere where, if the necessary precautions have not been taken, a person may fall from a height that can cause injury (a fall through a fragile roof, by an elevator shaft unprotected, through the stairwell).
This section shows how to take simple, practical steps to reduce the risk of workers falling while working at height.
Companies like Construction Safety Albury are concerned about providing efficiency and safety to perform any type of work at heights, complying with the technical standards and corresponding accreditations.
What should the employer do?
The employer should ensure that the work is well planned, supervised and carried out by competent persons, with the necessary skills, knowledge and experience. You should also use the proper equipment for working at height.
You should also take a reasonable approach to the precautions that need to be taken. Relatively simple, low-risk tasks require less planning effort, and there are low-risk situations for which common sense dictates that no specific precautions are necessary.
Control measures
First, the employer should assess the risks. It should take into account factors such as the height at which the task will be carried out, its duration and the frequency with which it will be carried out, as well as the conditions under which the surface to be worked on is located.
Before starting to work at height, these simple steps should be followed:
Avoid work at height, when it is reasonable and feasible to do so;
When it is not easy to prevent, prevent falls by performing the task from an existing workplace that is already safe, or using the appropriate equipment;
When the risk cannot be eliminated, minimise the distance and the consequences of a fall, using the appropriate equipment.
For each step, always opt for measures that protect all people from risks (collective protection), as opposed to measures that only protect the person who is doing the work (individual protection).
Collective protection consists of equipment that does not require the person working at height to intervene in order for it to take effect. Examples include guardrails, permanent or temporary, scissor lifts, and tower scaffolds.
Personal protection consists of equipment that requires the person working at height to intervene in order for it to take effect. An example is the proper placement of a safety harness and the connection of this, through an energy absorbing lanyard, to a suitable anchorage point.
What to do and what not to do when working at height
The must-do:
Try to carry out as many tasks as possible from the ground;
Work from scaffolding and not from ladders, whenever you can;
Ensure that workers can safely get to and from the place where they work;
Ensure that the equipment is adequate, stable and robust enough for the task at hand, and that it is maintained and regularly reviewed;
Take precautions when working on or near fragile surfaces;
Provide protection in case of falling objects;
Ensure that the equipment is adequate, stable and robust enough for the task at hand, and that it is maintained and regularly reviewed;
Provide for emergency evacuation and rescue procedures.
It should not:
Overloading the stairs. Reflect on the equipment or materials that workers have to carry before they start working at height. Check the ladder pictogram or label for information on the maximum authorised load.
Leaning too much when you are on a ladder;
Supporting a ladder to a fragile surface, such as glazing or plastic gutters;
Climbing ladders to perform strenuous or physically demanding tasks, use them only for light work of short duration (maximum 30 minutes in a row);
Letting someone who is not competent (who does not have the necessary skills, knowledge and experience to do the task) carry out work at height in your local post office.
Engineering systems for fall prevention:
Those systems related to changes or modifications in the design, assembly, construction, installation, commissioning, to eliminate or mitigate the risk of falling. It refers to all those measures taken for control at the source, from those activities aimed at avoiding working at heights or raising the worker, to the implementation of mechanisms that allow less exposure time.
Collective prevention measures:
Those activities aimed at informing or demarcating the danger zone and avoiding a fall from heights or being injured by falling objects. These measures prevent the approach of workers or third parties to fall danger areas, serve as informational barriers and correspond to control measures in the environment.
Work permit at heights:
The work permit at heights is a mechanism that through the verification and prior control of all aspects related to this resolution, aims to prevent the occurrence of accidents during work at heights.
Access systems for work at heights and work in suspension:
The following are considered as access systems for work at heights: scaffolding, ladders, personnel elevators, cranes with a basket and all those means whose purpose is to allow access and / or support for workers to places to carry out work at heights.
Work in suspension lasting more than five (5) minutes, must be carried out using a chair for work at heights, which is connected to the chest strap of the harness and to the descent system.
Finally, it is vital to consider the fall protection measures implemented at heights to stop the fall, once it occurs, or mitigate its consequences. There are passive and active protection measures among which we find:
Safety net systems.
Fixed anchor points.
Portable Anchorage Devices or Portable Anchorage Connectors
Fixed or portable horizontal lifeline.
Vertical lifelines.
Safety hooks.
Carabiners
Drop restriction connectors.
Positioning connectors.
Fall arrest connectors.
Vertical transit connectors.
Such individual protection elements must be certified and supplied by the employer.
Be aware of these risks, the recommendations, and your life at work will be safer. The highest cost you could pay would be to overlook occupational safety and health.
Contact us today to learn more about top quality scaffolds. Here at Construction Safety Albury you will find all the information needed.