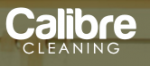 Is your home a mess and you do not have the time to clean your space? As well as for many other people, cleaning your house may be the last thing on your mind. Your work life and social life may take up so much of your time that you just don't have the time to spare. And when you do have free time, you'd probably much prefer to spend it relaxing with your family or just having some Sparkling  you time. Some of you may have even thought that there's no point cleaning the house if it's just going to get dirty again. However, untidy living rooms, kitchen, bathrooms and an overall unclean house can be a hazard to not only your safety but your health as well. Having a clean home should not be the only incentive. There are a number of benefits to a clean and tidy home. We all can agree that living in a clean house is more pleasing to the eye where you can be proud to invite family and friends over. Some of you may have little care of how tidy your house is when you have people over. But for many people, it can be embarrassing opening your doors to a cluttered and disorganised home.
This may come as a surprise, but having a clean house can be beneficial to not only to your physical health but your mental and emotional health as well. A clean house isn't just nice to have. Studies have shown that there is a correlation between clean houses and healthy people. The state of your house can, in fact, affect the state of your mind. Living in a messy and cluttered home can affect you mentally. Dirty clothes lying on the floor, items scattered around your room. You have slept in and now you're in a rush to get ready for work. Half the things you're looking for you can't find because of the mess. In this typical scenario, you are left running out the door late for work. In times like this, you wish your home was organised to prevent those days where you are constantly running late.
We've all heard of spring cleaning. But how often do we actually get the time to clean our home and space? Spring is the perfect season to freshen up your home and welcome the upcoming warmer days. During spring cleaning, you can get rid of things you don't need that are left lying around your house. The first step to keeping your home clean is to reduce a number of things you have. Get rid of stuff that you never use. We typically store unused items in closets, neglected areas (such as the basement or attic) and hard to reach places. Be practical. If you haven't used an item in a while and truly aren't going to use it anytime soon, it's best to get rid of it. If you really don't want to get rid of certain things, try and reuse and repurpose old items. Go through your pile of items and see if they can be used in a way you haven't thought of before. This is a great way to recycle old items if you do not want to completely get rid of it. If you feel don't have the heart to throw away your old items in the bin, a great way to recycle them is to donate them to charities or organise a garage sale. Holding a garage sale can kill two birds with one stone. Getting rid of your unused items while getting some cash back. Taking simple steps to declutter your home can make a huge different in your lifestyle and can positively impact on your state of mind and well-being. You no longer have to think about the piles and piles of old and unused items sitting in your closet. By decluttering, you can keep your house organised. It can reduce the chance of injury. Keeping items out of harm's way by putting things back to where they belong reduces the risk of accidents. Simply tidying up your space can make a huge difference in the overall safety of your home, especially if you have children. In worst case scenarios, a clean house can mean the difference between life and death. It may sound dramatic, but logically, those who live in an unsanitary environment are more susceptible to illnesses and an untidy home can be a safety hazard. You may not realise, but clutter can be a fire hazard and can physically trap occupants inside their homes, preventing them from escaping in an emergency.
On another note, it is pretty obvious that bacteria, mould and dust can grow and accumulate over time when your house is not regularly cleaned and maintained. Regular cleaning is the best way to reduce dust and other allergens. Simple chores such as vacuuming, sweeping and dusting can significantly reduce the amount of dust and other allergens floating around your house. A build-up of dust can cause colds, flu-like symptoms, allergies and even asthma. Every time you clean your house with disinfectants, you are ultimately killing bacteria, viruses and other microorganisms that can be detrimental to your health. Sanitising your home on a regular basis reduces harmful germs and bacteria, protecting you from illnesses and infections. Keeping your house clean also provides more opportunities to detect mould growth. This way, you can fix the problem in a timely manner before it gets out of hand. In general, insects and other household pests like warm and damp environments Sparkling . Pests have the tendency to hide in dusty and dirty areas. When you regularly clean your home, you can discover your pest problems and even prevent them from occurring. No one wants to live in a pest infested home. The very thought of it may make you cringe. Therefore, it's good to keep in mind that regular cleaning reduces the potential for Sparkling sickness, deters household pests and overall creates a healthier environment to live in.
Let's face it; there is nothing better than coming home from a long day of work to a clean and organised house. Instead of going through the frustration of an untidy home and worrying when you will ever have the chance to clean and declutter, taking a few minutes every day to tidy up can make a huge difference. A clean house not only makes it easy to manoeuvre around and finding things Sparkling much easier, but it can reduce your levels of stress. Walking into a house that is clean and organised improves your mental state.
Nevertheless, you may not have the time to clean and declutter your house. As your life becomes busier whether it is from work, taking care of the kids or having to juggle multiple things at once, you may be in need of a professional cleaning service Sparkling . With the countless number of cleaning services in the market, it can be difficult finding a reliable and trustworthy service. You may not like the idea of random cleaners coming into your private space; however, when you choose a distinguished and accredited cleaning service, you are guaranteed professional cleaners. With that said, at Calibre Cleaning, we are Melbourne's premier cleaning company. Your search ends here for trusted cleaners. All our friendly and reliable cleaners are background checked, insured and most importantly, are chosen for their attention to detail. Whether you are in need of a deep clean or a regular clean, we have got you covered. You can easily schedule and manage your home cleaning Sparkling online and relax while our cleaners handle all the work for you. We service all houses and apartments within a 30km radius of Melbourne CBD. We are here to make your life super easy. With our outstanding residential cleaning services in Melbourne, you can easily and quickly pick a day and time that fits your schedule. Your payment is secured online and you don't have to worry about any commitments.
Our house cleaning services offer discounts to recurring cleans following your first clean. All our skilled cleaners follow a checklist where you can add additional notes in your account when you checkout for our service. We want you to live in a safe, healthy and clean home, which is why if for some reason you are not happy with our service; our team will come back and make it right. We ensure our cleaner leave your home in a clean and vibrant state. Take back your precious time and relax knowing that Calibre Cleaning has got your back. We offer a variety of cleaning service including dusting all surfaces, vacuuming the carpet, mopping tile and floorboard surfaces and much more. On top of all our lovely services, we endorse and hone a 'Green Clean'.Sparkling  As a leading cleaning service provider, we acknowledge the absolute importance of maintaining and sustaining the environment . We promote the use of chemical and allergen free cleaning products. We use environmentally friendly cleaning products whenever possible to reduce the harmful toxin levels in your home. We are committed to your health as well as our planet's health. We know how easy it is for dust and allergens to build up over time, and with our endorsement of a 'Green Clean', you can rest assure that our effective and efficient cleaners will leave your home not only clean but safe and Sparkling healthy for you to live in. Don't sit around waiting for your house to magically clean itself. Book our professional and reliable cleaners at Calibre Cleaning today for a healthy and sparkling clean home.