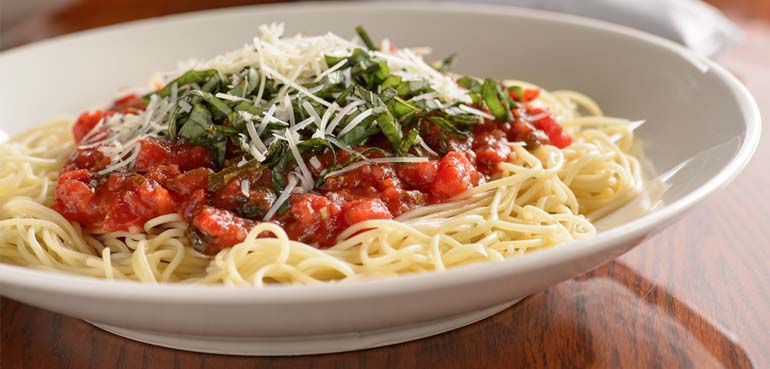 When you think of Italian food, you may think of a plethora of savory and indulgent recipes and dishes that would send the average Australian dieter's head spinning and left in awe. However, if you visit Italy, you will find that they are much fitter than you would expect. As it happens, they have many customs that help to keep them healthy that we could really learn a great deal from.
Here are four ways Italians keep their scrumptious menus on the table without breaking their belts. With Fernando's Italian we take pride in administering exceptional, health and overall elegant foods and dishes to make sure you are left satisfied and consider us as the best restaurant Sydney.
Italians eat a miniature breakfast
Breakfast consists of coffee with milk and sugar, a small croissant or biscotti. Just enough to get the day going, not an enormous plate of eggs, bacon, waffles and syrup. And definitely no processed junk food. Breakfast is a small event. Lunch is the most important meal of the day and they save room for it. This ensures less calories are consumed in the morning hours, leaving Italians with more calories to indulge in during the day.
Italians eat only fresh food
You would never catch or see genuine Italians eating out of season frozen ingredients or frozen meals. If it's not in season, they don't have it. There is no pre-packaged low fat, sugar-free, non-fatin their diets and this is a great upside. They eat a lot of fresh fish, leafy greens, tomatoes, zucchini, artichokes, eggplant, olives, lemons, and capers because these things are always available and in abundance. Don't expect to go to a restaurant and have your meal served within twenty minutes. They expect that you will take your time and enjoy your company, hence they will serve you at a leisurely pace, unlike a typical restaurants around the world.
Italians utilise non active calories
They walk constantly. They walk for business and they walk for pleasure. Italians stroll through the main streets, lakes sides, the old town, and piazzas just for the sheer enjoyment of being outside- and the calorie expenditure really adds up over time. Most people will walk 30 minutes to an hour after eating dinner each night and, if you follow their example, you'll notice how rejuvenating it feels. It improves the quality of both sleep and digestion. We cannot stress the importance of walking.
Italians eat small portions
They will usually have a small portion of pasta and moving on, an assortment of protein and vegetables with their courses with their meals. They take a small serving of pasta and because they know another course is on its way- as well as a serving of fresh fish, or meat with veggies- they don't overeat. And because they've already had their pasta course, they won't eat much of what comes after. It's a nicely balanced way to eat! A good rule of thumb is to never have a serving of anything larger than one's own hand.
There is a good chance you have never enjoyed genuine Italian dishes. At Fernandos Italian restaurants with function rooms is something we also offer. Having a variety of settings depending on your occasion, we accommodate excellence and go above and beyond for all guests. The best Italian Restaurant in Leichhardt is what we have been awarded as and continue to impress!