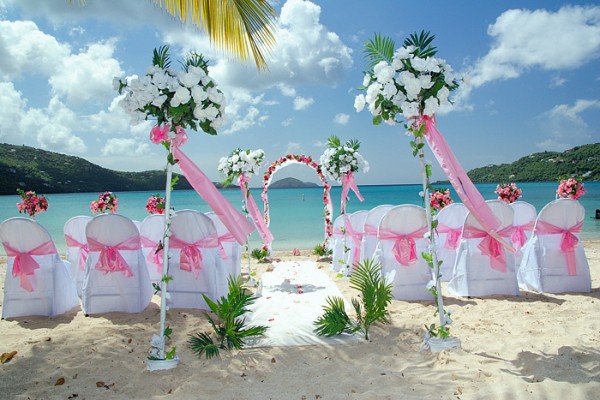 It takes more than will and love to acquire an engagement ring. In addition to the cost, there are other aspects that you should consider, such as the correct measure, if your girlfriend has allergies to any metal and which design best suits her personality.
When the idea of ​​getting married goes around your mind more and more, it is time to start seeing images of engagement rings and imagine what the delivery will be like. Although platinum and gold with diamonds are the most common, there are rings of many materials and prices. From those that exceed the prices of a wedding dress to more accessible novel designs that your girl will love. The point is that your thoughts of love are reflected in this ring.
Here at My Ideal Wedding we provide you with everything you need for a memorable weeding that will leave everyone surprised.
To help you, this guide will take you step by step to buy a beautiful jewel, but also of quality and the style that best suits your fiancée.
Get the measure
Before beginning to investigate the prices of engagement rings, it is important to get the measurement of the bride's ring finger to make sure that it will be perfect. How to get this data if you want it to be a surprise? There are thousands of ways! But indisputably, an accomplice will be the best option. Although, if you are creative, you can do it through a game that goes unnoticed that you are literally taking the measure.
Are you allergic to any metal?
If you are thinking of buying a white gold engagement ring, first make sure your girlfriend is not allergic to this or any other metal. Otherwise, you cannot use it because of the possible reaction it causes.
Set a maximum budget
Indispensable! There is no doubt that, in addition to dedicating all short thoughts of love to poetry and song to your girlfriend, you will also want to surprise her with the most beautiful jewel. Good for you! However, you must establish how much is the most you can pay for a ring without generating a lack of control in your pocket.
Fortunately, there are options for various budgets, and you can find designs from a thousand pesos. The best thing is that you save months before to acquire it and do not become indebted in the long term, since other expenses will come that will have to face as a couple, such as the wedding, the honeymoon and the equipment of your new home.
Go with certified jewellers
Finding a cheap engagement ring does not imply that you put the quality of your material at risk. That is why it is important to go with a certified jeweller or to the specialised centres of your city. This has the advantage that you will have an endorsement of the guarantee of the metal and the authenticity of the stone you buy. Acquiring the jewel with an accredited professional will also give you the peace of mind that you can make the necessary adjustments, in case the jewel requires it.
The metal
In addition to ruling out having allergies, choosing the right metal for the rhythm of life that your fiancée lives is key to its durability. Gold is the most common metal, it is resistant and has variants in yellow, white, pink and red. Platinum is the most resistant to oxidation and its hypoallergenic character, as well as its elegance, make it the most valuable metal in cost.
Silver is beautiful, but in bridal jewellery it is not so requested, due to its low resistance to daily use. If your girl is not used to jewellery, look for a titanium ring, her lightness will conquer her. When you are sure that your girlfriend likes different things and would choose a modern wedding dress, turn to the carbon rings, the possibilities of her tones can be to her liking.
The stones
Continuing with the idea of ​​choosing the ring according to your girlfriend's lifestyle, the stones also have their resistance level. The diamond is the most resistant, but also the ruby ​​and sapphire meet this quality. They are followed by emerald, topaz and aquamarine. Some for a not so rude use are garnet, amethyst and zirconia. In contrast, turquoise, opal and jade are more delicate and fragile.
Know the 4 C of diamonds
To give you an idea of ​​how much an engagement ring costs, you can be guided by the four quality criteria of diamonds. Also known as the 4 C, they are clarity, cut, colour and carat (weight).
The clarity or purity has to do with the imperfections of the diamond: the less you have, this will be of higher quality.
The cut or cut of the diamond refers to the shape of the stone. The most classic for this type of jewellery piece is the round; It is followed by the princess or carré cut, which is square and very bright. There are also other options, such as the emerald cut, which is rectangular, and the oval cut, as well as pear and heart shaped diamonds.
The colour is measured with respect to how translucent the stone is: between clearer and more transparent, the diamond is of greater value.
Finally, the carat refers to the carat weight of the gem. It should be noted that carats have to do with weight rather than size, since it depends on the angle at which the diamond was cut. One carat equals 200 milligrams (0.2 grams) and generally has 100 points. The most common is that couples acquire a ring between 35 and 50 points or half a carat.
Here at My Ideal Wedding we provide you with everything you need for a memorable weeding that will leave every one surprised. This way you can make sure no details will be left forgotten during the most memorable day of your life.