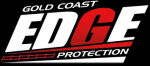 The safety of your workers should always be the number one priority on all construction sites, however, this is not always the case. Most construction sites have worker safety as the main priority, adapting to the necessary safety precautions to ensure the risk of injury is minimised. On a construction site, many things can go wrong, especially when working at high heights. There are logical reasons why construction workers are required to wear helmets, sturdy boots, gloves, and any other safety clothing to protect themselves from harm. This is no different when it comes to protection equipment that is required to provide extra safety to your workers.
Employees working at heights can be unsafe where anything can go wrong. With the simple implementation of safety ladders and edge protection, it can ensure safety and peace of mind for both you and your workers. Without any safety measures for workers on high construction sites, the risk of serious injury or even death from falls is high.
Falling objects from a construction site are the last thing you want. Falling objects accelerate fast and even something small as a phone can be dangerous when dropped from a high height. Even though edge protection systems can prevent workers from falling, it may not prevent everything from going over the edge, such as small objects that fit through the open gaps.
Public safety
Not only does the safety of worker need to be considered, but also the safety of the public. Most construction sites are located in areas where there are lots of people that will pass by during working hours. People will inevitably pass by construction sites in populated towns and cities. Those people have to be protected from any potential danger such as falling debris or stray materials. It is the legal obligation of construction companies and contractors to protect both the safety of their workers and the public. By installing protection systems, you will also protect the safety of those passing by.
Edge protection
Edge protection is a type of fall protection equipment that is most commonly used during the construction of residential housing or commercial buildings. Edge protection is a very effective way to manage some of the risks of working at heights. It is the preferred control for preventing falls from roofs on single-story buildings as it isolates workers from the risk of the fall. It is an important safety measure that is required by law on exposed edges of a solid construction. The effectiveness of an edge protection system depends on many factors including:
Appropriate design
Manufactured in accordance with the designer's specifications
Test and examination after manufacture
Instructions supporting the use and maintenance of the system
Correct installation
Appropriate use
Obligations are required for designers, manufacturers, suppliers and installers for the edge protection system. Additionally, users of the system also have obligations for how it is used and maintained. Users may include the principal contractors, employers, self-employed persons and workers. Having edge protection on your construction site can also avoid fines as it is a legal obligation all construction companies must abide by.
Fall prevention control measures
There are specific control measures set out by the Work Health and Safety Regulation in the construction industry which requires where there is a risk of a fall of at least:
Three metres in housing construction work
Two metres in other construction work
By setting specific measures, it maintains the standards for the risk of falls for construction work. Although, it is important to note that control measures may still be required for work below three metres in housing construction and below two metres for all other construction work.
Why edge protection is frequently cited
Sometimes not all construction sites take the necessary safety measures which lead to the high frequency of edge protection violations. There are a number of reasons for this which can include the lack of training and understanding of the legal standards and obligations. In many cases, employers can be unwilling to use any type of protective barriers as it can increase the time to finish a project or the additional cost to hire edge protection systems. The improper use of protection systems not built to standards are also causes of violations.
Both employers and their workers may sometimes try to take shortcuts, thinking the work can be completed quicker without taking safety measures. It's true that protection barriers can take time and effort to install and uninstall, however, is it worth risking serious injury or death just because safety measures weren't put into place? Even though you may think a job may only take a few minutes to complete without the need of protection systems, it can also take a minute for someone to fall and seriously injure themselves as well as potential thousands in fines. Other than solely using edge protection, there are measures you can take to prevent accidents and fines for violating this standard.
1. Preventing slips and falls
Construction sites can sometimes have open holes which require a protection system that prevents workers from falling through or stepping into the open holes. Holes can be protected and covered by barriers. Fall protection barriers are another type of protection system that ensures the safety of workers. Fall protection barriers are typically used to guard bigger floor openings and are the preferred method because they can't be easily moved by workers. To further prevent any trips and falls by workers, it is important to keep the floors clean and free from trip hazards. This includes extension cord or other types of equipment on the floor, as well as running across walk areas. Wearing the appropriate footwear can also reduce the risk of slips and falls.
2. Preventing injuries from falling objects
Workers must also be protected from objects falling through any holes on surfaces above the work area. This is why wearing a hard hat is compulsory on many construction sites. Guardrails for upper-level work and screens or toe boards for lower work levels are extra preventative measures you can take to protect your workers from harm.
3. Preventing edge falls
All your employees must be trained in the safety requirements and supervisors must ensure that all protective systems are used and installed correctly. Fall prevention equipment can be installed in different areas to protect the entire construction site and not just individual workers. If not all would agree that they would rather take the time to set up the correct safety equipment than having one of their workers experiencing related workplace injuries and the consequent fines.
Equipment cost and maintenance
Barriers and safety equipment can be costly, however, they can be used on a continuous basis at different construction sites. They don't require any special training, individual equipment or affect the working ability of your employees. Edge protection systems do however require inspection after initial installation and then again on a yearly basis. There are many reasons why edge protection systems may not be compliant, and may not provide the necessary protection needed. The weather can affect the stability of the protection systems such as high winds or heavy rain, which can detach rails at certain points. Even foliage can cause the system to become unstable.
It is recommended to have your edge protection systems every 12 months to ensure that the system still meets the manufacturer's approval and shows that you have taken all the relevant steps to provide the highest possible safety for your workers. However, all in all, the costs of eliminating or reducing the hazard or risk, now and in the future are far greater than the costs of hiring edge protection systems. Knowing that your workers will return home safely should be every employer's number one priority.
Gold Coast Edge Protection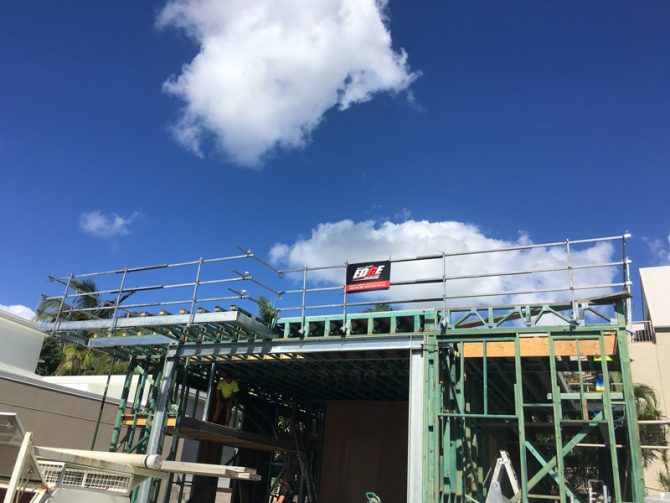 Here at Gold Coast Edge Protection (GCEP), we provide state of the art re-roofing edge protection systems in Brisbane to Byron, including the Gold Coast and Northern New South Wales that are second to none. Safety comes first and we provide you with the peace of mind you deserve knowing that your workers are safe. We have been protecting construction workers with edge protection solutions to provide safer working environments. We offer a number of systems including:
Fascia friendly domestic pole up edge protection
Curved I beam system
Sub level system
Fascia purlin system
I Beam system
On roof system
Parapet clamp system
PFC slide clamp
Shed wall system
Our edge protection systems are suitable for a number of different applications to ensure everyone gets home safely. Furthermore, our edge protection systems ensure zero damage so you don't have to worry about patching and painting holes in fascias after using other edge protection companies. We are run by roofers for roofers and with decades of experience, we know what roofers want. With high levels of professionalism, we efficiently present our team onsite in a timely manner, polite and in uniform. Ensure the safety of your construction workers and get in touch with GCEP today for a free quote!