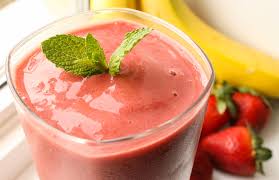 Know the juices that can benefit us the most to maintain an excellent quality of life. All the juices prepared vegetables and fruits are of great importance to bring good health, but there are some juices that are more beneficial or more important than others.
If you want to prepare your juices, smoothies or slushies in a different way, then try one of our slushy machines, they offer you a fresh and innovative way to enjoy healthy flavours in a cool way. Contact Snow Flow for more information.
What are the juices that can bring us the most benefits?
First it is important to keep in mind that juices are not recommended to be mixed with milk since you can lose many of their nutrients or sweeten them with processed sugar. It is also good not to mix them with other fruits or vegetables to get better benefits of the juice.
Celery juice
When mixed with water is of great benefit in diets, it also helps to cleanse the blood and skin. This vegetable with aphrodisiac properties, provides a tasty and crunchy flavour which makes it an ingredient to prepare a wide variety of dishes. Among its contributions to human health is found to be diuretic, anti-inflammatory and rich in fibre. In addition, this vegetable has 95% water, which will be one of the lightest vegetables and consumed in slimming diets.
Carrot juice
This one is of great benefit to our eyes, it also provides many nutrients and vitamins. Nutrients in carrots may protect against cancer and heart disease, while helping to build strong bones and a healthy nervous system. Carrot stem cells are rich in beta-carotene, also called provitamin A, which in the body is transformed into retinol or Vitamin A. These compounds repair cells damaged by environmental effects, and thus strengthen and revitalize the nails and hair.
Apple juice
It provides a lot of fibre, it is one of the fruits that will keep us away from the doctor. It is also one of the few fruits that can be mixed with some vegetables and other fruits as well.  Apples contain a soluble fibre called pectin, which helps reduce cholesterol in the blood, and prevents it from accumulating in the walls of blood vessels. They also contain large amounts of potassium, a mineral that helps control blood pressure, and can reduce the risk of a heart attack.
Juices prepared with leafy vegetables
Leafy vegetables such as lettuce and spinach are excellent to keep our bodies in good condition, they are very useful for their nutrients and low calories. Spinach is a good source of Vitamin K, which works in the retention of calcium in the bone matrix, which leads to bone mineralization. Apart from this, other minerals such as manganese, copper, magnesium, zinc and phosphorus also help in the construction of strong bones. 
Pineapple juice
Pineapple juice is very good to cleanse the body, it provides natural sugar that gives us a lot of energy. It is also refreshing because of its high amount of water. In addition to being a diuretic and detoxifying fruit, pineapple is characterised by its contents of vitamins C, B1, B6, folic acid and minerals such as sodium, potassium, calcium, magnesium, manganese and iron.
Watermelon juice
Its juice is excellent to refresh the body, its greater composition is water which is very useful to hydrate, it is important to bear in mind that the watermelon once split should be consumed quickly. It is recommended not to let more than half an hour pass after slicing it, since after 30 minutes it tends to produce arsenic. It is not recommended to keep the watermelon juice in the fridge, it is recommended to drink it fresh.
Orange juice
This juice is of great importance because it provides a lot of vitamin C, which does not stay in our body, so it is important to eat it daily. From orange and most citrus fruits we can buy good amounts of vitamin C. But, it is also a very rich source of vitamins A, B and G and minerals such as calcium, phosphorus, magnesium and potassium. 
Banana juice
The banana is known as the fruit of athletes, as it provides a lot of energy, is good for muscles and prevents cramps. There are many people who are harmed by bananas because they produce heartburn or even stomach upset. It is good to drink this juice in water and avoid mixing it with milk. Bananas are one of the most consumed fruits on the planet. The yellow fruits provide a lot of potassium and pectin, a type of fibre, to our daily diet. Some scientists believe that the banana may have been even one of the first fruits in the world.
Papaya juice
It provides a lot of fibre and is very good at providing nutrients. It should be included in the daily diet, since it is a rich source of antioxidants, vitamins, minerals and digestive enzymes with important benefits and health properties. It is important to know the benefits of this delicious tropical fruit.
 Mango juice
Mango is also rich in fibre and provides energy, also helps improve the appearance of the skin and hair. Among the properties of mango, it should be noted that it has the following nutrients: Iron, Calcium, Potassium, Iodine, Zinc, Magnesium, Sodium, Vitamin A, Vitamin B1, Vitamin B2, Vitamin B3, Vitamin B5, Vitamin B6, Vitamin B9, Vitamin B9, Vitamin C, Vitamin E, Vitamin K, and Phosphorus. It is antioxidant and anticancer.
Juices are a great source of vitamins, nutrients and fibre. Undoubtedly, they are essential to lead a healthy life. It is recommended to take them in the morning in fasting to have better benefits, but if it is not possible it is good to consume them before 5 o'clock in the afternoon.
Remember that you will need a slushy machine to prepare one of these smoothies properly, here at Snow Flow you will find slushy machines that you can rent for your special event or party or just for casual use.