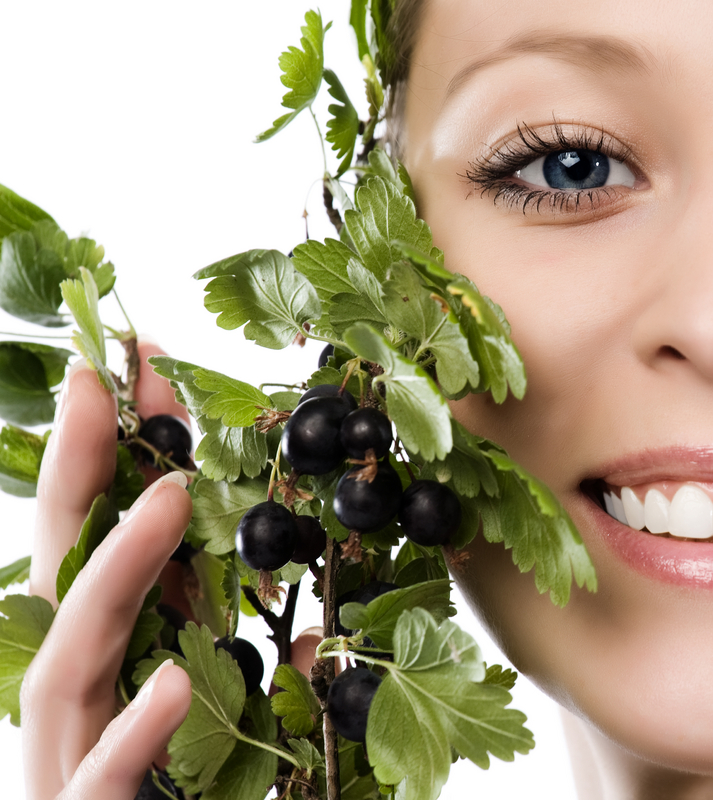 We are constantly on the prowl to find hair products and treatments that will leave our hair with that beautiful lustre and bounce. Admit it girls, at some point we have had a great hair day where we feel Hollywood-ready; bouncing locks at each step, incredible shine and the perfect amount of volume. But then, when you woke up the next day it all felt like a dream, making you think "did that really happen?" How do I know? Because that is the story of my hair life Organic Hair Products. For the sake of this blog, let me explain the kind of hair I am destined to deal with every waking moment of my life. Firstly, I am a proud brunette. With long and thick hair that is naturally wavy, I can tell you girls that it is a mission to tame it each day. Do not get me wrong, I love my hair (when I style it right). Girls, for any of you who can relate then you will also agree that after straightening your hair, it is highly prone to multiplying in size relatively quickly after any outing, especially in the wind or ultra hot days. Because of this, I am always looking for the next best hair products to help manage my thick and wavy hair that is enemies with most of the weather conditions Australia has to offer. Not only Australia, but my recent trip to Vanuatu proved to be a royal rumble between my hair and the extra humid weather (I'll save that for another time!) It almost felt like "ding, ding! Round 1!" being a total knockout where my hair was not the winning contender..once again.
Due to the constant heat being applied to my hair from my frequent straightening, I found that my hair was becoming increasingly dry, frizzy and unruly so I began to search for treatments that would help me with my issue. I was happy with them for a while, but later discovered that they were doing more damage than good with the inclusion of chemical and nasty toxins. My hair felt lifeless and flat. My scalp was becoming irritated and dry. This was extremely distressing for me, as I consider my hair to be a major part of my appearance. A friend of mine was experiencing similar problems to me, she was complaining of frizzy hair that quickly made the ends of her hair look almost fluffy and destroyed. She recommended I check out organic hair products that were becomingly increasingly popular as a healthier alternative to traditional hair care products that seemed to not work for my hair. I was in need of hair products that were not going to be harsh on my scalp and hair, something that would ensure my hair got back the shine it once had without stripping essential oils out of my hair itself.
After taking on my friend's recommendation, I began to look for organic hair products when I discovered a diamond in the rough called chikii.com.au who were specialists in all sorts of organic products to suit your needs. But let's just keep to organic hair products for now, shall we? As I was perusing the website, I came across some certified salon-grade organic hair products that sparked my interest as they were also vegan. These organic hair products were packed full of the goodies that our hair will love us for, including pure plant herbal extracts, pure essential oils and many more naturally sourced elements that work to nourish and revitalise hair. I came across Chikii's Ausganica organic hair product range that made hair styling easy after replenishing and nurturing the all important natural oils in your hair to achieve shinier and silky hair. Let me give you the low down on what they are and how they work.
Ausganica Lavender Soothing Conditioner and shampoo
Personally, this is one Ausganica product from Chikii that I highly recommend to all my friends and family, and now you. It was everything I was looking for all packed into one bottle, complete life saver (or should I say, hair saver!) After the first application, I found that my scalp was no longer irritated and dry and helped to tame my thick and wavy hair that I could barely manage prior to discovering this little natural beauty. It contains pure active botanicals including calendula, argan, Australian Daisy Flower, and chamomile that all work to moisturise and soothe sensitive scalps like mine for beautiful looking hair. The light natural scent of lavender is just an added bonus! The restorative qualities in this product are derived from calendula and chamomile, alongside comfrey and olive wax that repair damage.
Ausganica Litsea Cubeba Volumising Conditioner and Shampoo
Another natural beauty from the Ausganica hair care range that made it to my personal collection is the Ausganica Litsea Cubeba Volumising Conditioner and Shampoo. It contains natural wonders that improve the health and look of your hair including amla for better bounce and shine, horse tail for greater volume and body, hops for a boost in natural enzymes and oils, papaya for a weightless feel, litsea cubeba for hair loss prevention, argan oil for root strengthening and evening primrose oil for scalp protection and restoration. This unique concoction of natural products have definitely secured their place on my all-time favourites list along with Synthesis Shampoo with Kakadu Plum, and Kalapa Shampoo for Dry or Damaged Hair all available at chikii.com.au .
Now, for those of you who are big on organic hair treatments, do not fret. How could I ever forget about you?
Live Native Deep Hair Repair Conditioning Balm
This leave-in treatment does absolute wonders for my hair. As the name suggests, it deeply repairs your hair (which is great after styling with heat so much) to help regain that volume and shine all us girls love all with the coconut-ty goodness! It also contains natural ingredients including Rosemary, Neem oils, and Tea Tree to increase circulation in the scalp to promote hair growth. Leave in the hair for about 1 hour (or overnight for even better results) after massaging the product into your hair and scalp. After this process, rinse out thoroughly and repeat the process daily in smaller quantities to help combat frizz (yes please!) The list does not end there. I also highly recommend Annmarie Gianni Rosemary Toning Mist and Raw Argan oil for soft, healthy and beautiful hair you are proud to show off just like me. Come on girls, get your hands on some of these natural goodies for a great hair day, every day!