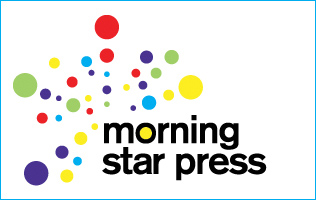 Among all the possibilities offered by offline advertising, the distribution of flyers is one of the most used techniques in the catering sector thanks to its strong impact on proximity campaigns. It is useful and tremendously effective if, for example, what you are looking for is to advertise a restaurant, a new home-made take-away place or the most modern cocktail bar.
Direct marketing is a very effective formula for contacting and influencing people and their consumption habits, even more so in the catering sector. Of all the tools that serve this purpose, flyers are a very economical tactic that loyalty to the audience and get potential customers to enter an establishment. The key is to be very clear when, how and where they have to be distributed.
Here at Morning Star Press we help you improve your image and branding in flyers consistently. Do not hesitate to contact us for top quality printing services!
Location, schedule and promotions, keys for advertising in restaurants
Impact on customers near the place where the service is located makes them much more receptive when considering whether or not to go to the establishment. With regard to restoration, this is especially important as people tend to be more interested in those restaurants that are closest to us for comfort and accessibility. If we add to this a good planning of delivery schedules, the chances of attracting new users are greater.
It also influences the schedule of the distribution of flyers: the best times to distribute the brochures are those close to breakfast, lunch and dinner. Thus, people are more likely to be hungry and to be considering (or already looking for) where to satisfy their appetite.
With regard to working days, it is interesting to take advantage of these moments to advertise the lunchtime menus. In addition, if the distribution is done, for example, in areas with office buildings, the chances of the menu message impacting will increase considerably.
Nor should we forget about promotions. If the commercial mailman stands in front of the restaurant delivering flyers that contain vouchers with discounts, offers for certain drinks, 2×1 for the next visit, etc., more likely to succeed.
Flyers are, therefore, a key offline marketing technique to advertise a restaurant thanks to its low cost and its ability to effectively impact a proximity campaign, both when generating traffic to the place and attracting and loyalty customers potential.
10 keys to make the perfect flyer
The realization of a flyer often requires the intervention of a good graphic designer or an agency. However, we must not lose sight of the fact that the flyer must be there to sell, so in addition to the design, we must take care of the message and the offer and  many times, when we do not have an agency available only we can guarantee it.
First, for the printing of a flyer, we must choose between different formats, the most common is the A5 format. This format has the advantage of being distributed in bars, pubs, restaurants. But it is also possible to make smaller flyers the size of business cards.
The thickness of the paper also has its importance, it will depend on the life of the flyer and its mode of distribution. In the street for example it will be necessary to privilege a flyer with a low and less expensive weight, but for a deposit in a store or place of passage such as a restaurant, a hotel where the flyer will be available for several days or weeks, will be It is necessary to adopt a higher weight.
Once you have defined your budget, where and how you distribute it and the main offer, think about the design of the flyer.
Then, we leave you 10 tips to make a flyer that is a success.
To carry out this task we have to respect the AIDA method in the construction of the flyer.
Attention (Attract attention).
Interest (Arouse interest, talk about the problem and its solution).
Desire (provoke desire: remember the benefits of your offer through a simple list).
Action (call to action): These can be words like: free presentation, sample, discount coupon, etc.
Of course, your message must be different depending on whether you want to generate traffic, find potential customers or generate sales.
1 – An offer with a hook!
Hook offers are one of the most effective tools in the design of a marketing strategy, they allow you to go through all the stages of the conversion funnel as quickly as possible. Choose a slogan that is easy to remember, or provocative (Your first free appointment), or present your offer objectively (Recycle your ink cartridges in 24 hours) or simply make an irresistible offer (for example: English lessons € 5 per hour). It's about getting attention and making the potential client want to know more.
Of course, there are magic words like: Easy, Free, Offer, Exceptional, Promotion, Discover, Become, etc.
2.Use a design that attracts attention
We have a few milliseconds to convince our client to read your offer. Therefore, we must attract attention with bright and original, or eye-catching colours (the choice of colours may depend on the offer, because flashy colours are more for young people, black is "exclusive").
It is also important to put an image on your flyer. We all know that a picture is worth a thousand words. Avoid putting a multitude of small images, prefer a very large illustrative image that attracts attention immediately.
In fact, an image or graphic attracts attention and immediately passes an emotion, allowing you to have a specific support that will announce your product or offer.
We have to take care of our image, do not hesitate to use the copyright-free image websites such as pexels.com and unsplash.com to find the correct image that will best illustrate our offer. But always remember that it is the image that should illustrate the offer, not the other way around!
3 – Present a testimony, an appointment or a study result.
There is nothing stronger than the testimony of a satisfied customer, reassuring and giving confidence.
A testimony is even stronger if there is the name, the person's last name and their city. Similarly, if we have a study or a survey result, we will not hesitate to submit it (for example, 95% of clients have found immediate effects in 2 weeks!).
Contact us today for more information and make a top brochure with the help of true professionals with a lot of time offering excellent services to Australian businesses.