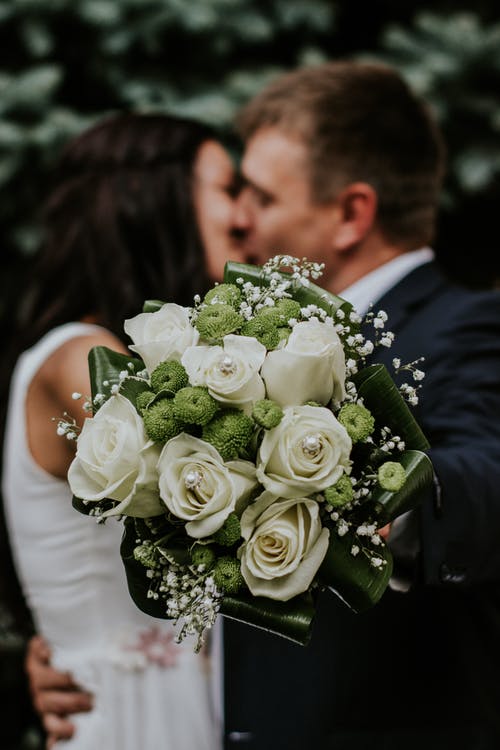 When getting married you always have to take into account the tastes of the couple in question and for this there are multiple styles that can help them. When choosing flowers, several factors must be considered. To start, the bride and groom must choose a color palette they want to work with. Many want a white wedding, with some other color or even a more colorful wedding. Thus, by establishing the range of colors, you will have a more specific range of possibilities to offer the perfect options.
On the other hand, brides often have a favorite flower that they want to accompany them on their wedding day, and it is important to find flowers that go well with those indicated by them. Always keep in mind the time of day when the event will take place, the location and style of the wedding that the bride and groom want.
Alnor Florist is your allied if you need a beautiful flower bouquet to decorate your wedding and create a beautiful image in your memories forever.
Most common styles and trends for wedding flower arrangements
For instance, the classic scenario, where both the decoration and the clothing of the couple, is governed by protocol. In it, white and pink tones will predominate for flower arrangements.
Another of the styles is the romantic style, where candles and flowers in warm tones and pastels will be used above all for decoration. All this, perhaps added to the use of tiny lights, serves to achieve a romantic atmosphere
It is also common to have a country-themed wedding, for which nature will be used as the basis of the celebration. Of course, materials such as wood, jute and wild flowers will be used for decoration.
Another style where nature is the protagonist is boho chic, in which wild flowers are also used for decoration, perhaps accompanied by colorful recycled containers. This is a bohemian style, where the bride can bring her hair to life and adorn it with a beautiful flower crown.
Shabby chic is another of the styles and comes from England, is inspired by large country houses. It uses restored antique furniture and white tones accompanied by colors such as pink, blue and pastel green. Floral prints are widely used and peonies are the ones chosen to achieve that much sought-after touch.
There are a number of styles from which you can choose to add up value to the beautiful wedding you have in mind, or also why not, make a mix of all in one. The important thing is that the tastes of the couple are respected and that they feel identified, and what better way to achieve this than by selecting the flowers that most represent them. With so much variety in nature, there is no way not to find them.
5 Tips for the care of flower arrangements with roses
Flower arrangements can be a nice gift for a loved one, a detail to set a special event or just a way to decorate your home. They are beautiful, fresh and striking, but the truth is that sometimes they do not last as long as we would like. It is not for nothing that the arrangement of flowers is often called "ephemeral art." But you don't have to resign yourself to that beautiful bouquet of roses lasting only a few days. By following these simple tips, you will make your roses live longer and continue to add color and perfume to your home for weeks.
Keep the flowers hydrated
Something that may be obvious but that we often forget is that flowers need a lot of water to live. As soon as you receive your rose arrangement, place them in a vase of clean, preferably warm, water. If your arrangement includes an oasis (or damp sponge), make sure it's soaked so the flowers get the water they need. Change the water every two to three days to kill bacteria, and spray your arrangement with a spray bottle to keep them cool and keep the petals or leaves from drying out.
Trim the stems
To keep your roses fresh longer, it is important that you trim the stems every three days. In this way, you will ensure that they can absorb more water and more efficiently for longer. Use large, sharp scissors, and remove at least two centimeters from the stem. Make sure the cut is at a 45-degree angle to maximise the absorption surface.
Keep the arrangement in a cool place
Roses like cool places. Avoid placing your arrangement near windows or in places where it receives direct sunlight. Avoid hot environments or where they are exposed to smoke or other agents that can dry them out. If the weather is very temperate where you live, spray the flowers with water often to keep them cool.
Eliminate wilted flowers
In order for your flower arrangement to last longer, you must pay attention to remove the flowers and the withered foliage. This is because decomposing plants release a chemical that accelerates the death of nearby plants. For this same reason, it is advisable to place your roses away from fruits, vegetables or other mature vegetables.
Feed your flowers
Finally, plants need to eat too! Keeping your roses hydrated is only part of what you need to make them happy, you also need to make sure they get all the nutrients they require. A good way is to add a small teaspoon of sugar every two or liters of water. If you wish, a couple of drops of chlorine for every two liters of water will help eliminate bacteria and extend the life of your roses.
Here at Alnor Florist we are completely committed to offering only the finest floral arrangements and gifts, backed by service that is friendly and prompt. All our customers are important and we put our efforts to make sure your flower arrangement looks exactly the way you want it. We have a host of ideas about how to make any gift occasion something special for both you and the recipient. Our services are guaranteed to please.