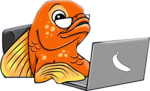 Aquarium products are vital for your fish's well-being and quality of life. Their environment and health play a pivotal role in their life span. Accurate filtration and cleaning systems also play a pivotal role in enhancing your fish's experience within its newly acquired fishy tank . With the rapid and eccentric development of technology, new adaptations have also come in play within the aquarium product industry. Advanced filtration systems, adept designing strategies and even improved fish supplements have all been expanded for the better. Guppy's aquarium warehouse is Australia's largest and most professional aquarium supplier company. With a variety of fish food, tanks, water pumps, filtration systems, fish accessories and a plethora of many more products – Guppy's Aquarium Warehouse have gone above and beyond to ensure client satisfaction.
Over the years, fish tanks and cleaning systems were below par and incapable of providing a fish with an adequate living environment. Studies and research have now stabilised and evolved the aquarium realm, by providing leading products and amenities to your fish. Guppy's Aquarium Warehouse is delighted to provide our clients with state of the art products and services that maintain the overall health and safety of your fish. A vital component that gets overlooked by fish owners is ensuring that levels of magnesium, calcium, and alkalinity are stable. Testing your water twice a week is vital to ensure a safe and impeccable living environment for your fishy. The addition of corals in your tank will also change and regulate these levels. Once your corals begin to expand and grow, their needs of the elements mentioned will surpass the amount in the salt and you will have to dose them. Guppy's Aquarium Warehouse takes pride in providing our clients with the necessary knowledge and experience to ensure their fish tank and aquarium orientations are maintained carefully and accurately.
With experience that surpasses 30 years, Guppy's Aquarium Warehouse has revolutionised aquarium products in Australia, by administering newly advanced products that will surely assist your fish's well-being. Our contemporary e-commerce website and equitable pricing on all our products is just the cherry on top of our immaculate service. By utilising our website, our products will be delivered to you efficiently, without any hassle. Fully Australian based and imported production is why we are the leading aquarium products supplier. Our wide product range extends from aquarium accessories, additives & chemicals, C02 units, cooling and heating systems, marine salt products all the way to gravel fishy and rock substrates, plumbing fittings, water filtrations and the list is endless. We acquire all relative products for your aquarium.
Dive into our astonishing aquarium products that are all available in our newly developed website! Equipped with adept manufacturing techniques and attention to detail, Guppy's Aquarium Warehouse is Australia's leading aquarium product distributor. Reliability, credibility and a constant drive for success is what establishes Guppy's Aquarium Warehouse and propels our reputation throughout Australia. Feel free to contact us today for your own personalised quote and run down on our excellent product range!