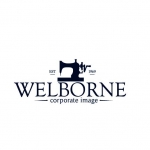 As they say, first impressions matter. When you step outside your house and into the public, the majority of people will judge you based on your appearance. Even when we don't intend to judge people, it happens subconsciously. When we meet people for the first time, our words and actions are dictated by what we see and hear. When we meet someone and they come off as enthusiastic and outgoing, we tend to respond in a way that reciprocates their actions.
The video about "The science of first impressions" lists 7 things people decide within seconds of meeting you. Some of the points raised were:
Rating the trustworthiness of a face within seconds
Making eye contact while speaking is correlated to higher perceived intelligence
Wearing tailored suits perceives you as more successful
These points are just a few raised that first impressions do in fact matter. It's all about how you want to perceive yourself to others. Whether you are meeting someone new for the first time or meeting up with friends, by choosing how you communicate, what you wear and how you present yourself as a whole will influence other people's opinion for you.
Of course, no one likes to be judged just from their appearance. It's just like the saying goes, 'don't judge a book by its cover'. You won't fully know someone until you actually talk to them and take the time to get to know them.
This is no different to businesses. No matter what industry you're in, to some extent you are representing your business when you work at the office, wear your company's logo, or go on-site as a technician, plumber, electrician, etc. As humans, it's like second nature to automatically create a first impression of someone else. When we walk into a business we tend to judge the company as a whole based off what we see. Whether the business is organised and clean and how the employees are presented are what comes to our minds first. Whether a company's employees are wearing uniforms or not and what the uniforms look like can influence our opinion of the company a whole.
Corporate uniforms, whether the company is in the corporate, hospitality or any other type of industry is paramount to create a reputation and positive first impressions. It's pretty self-explanatory the benefits of uniform for businesses. Every business wants to be seen as professional within their industry.
If you are looking to purchase new uniforms for your employees Welborne Corporate Image is the perfect place to get custom made uniforms as well as stockline garments. If you want to replace your current old and dull uniforms, Welborne Corporate Image has designs that don't compromise style and quality. Highly regarded as an innovative design manufacturer and supplies to Australian companies, Welborne's corporate uniforms in Brisbane are second to none! Custom made uniforms can integrate your company's logo onto the uniforms to distinguish your company from competitors. Don't let your business run the risk of a bad reputation just because your employees aren't in uniform.