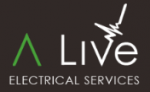 Choosing a good and reliable right electrician can be a difficult task especially when there are so many electricians out there. It's every homeowner's nightmare to put their all their trust in an electrician only to find out they are not certified, financially greedy or just don't do a good job. There are certain electrical faults that homeowners can fix on their own, but sometimes calling in a professional electrician is the better and safer option. There's a little more to choosing the right electrician than just choosing the first person you find online and paying them to get the job over and done with. If you're careless about who you hire or you try to fix the problem yourself, you could be doing more harm than good, make the situation worse and pay even more money to fix up all the issues. There are many electrical companies who offer similar services, offer competitive prices and all claim to be reliable and trustworthy. However, how can you differentiate the good electricians from the bad ones?
There are certain characteristics that distinguish a reliable technician from a dishonest one. There is a range of steps you can take to ensure you choose wisely.
If you are looking for a good right electrician, you should start off by searching for approved registers run by industry authorities. This will help a great deal in narrowing down the list to eliminate any uncertified electricians and compile the list of those qualified to carry out electrical work.
Once you have an idea of which electricians you are interested in hiring, contact at least three certified electricians before commissioning any work.
You should give the shortlisted electricians clear instructions about what work needs to be done.
You should also ask them for references and proof of their insurance and a resolution process for complaints.
Once you have chosen an electrician, it is very important to be clear about the work that is required, the timeframe, cost and expectations. When paying, try and avoid paying in cash as it makes it harder to track or prove payments if a dispute arises. You should also always receive a receipt for any payments made.
Good electricians
A good electrician can be trusted and will do what is required of them with minimal issues. Responsible electricians will always take every task seriously, no matter how big or small the job is. Electrical work can be dangerous and if you have chosen a good electrician, they will assume full responsibility for the task and assure you that they will finish the job in a timely manner. Good electricians also have a professional attitude regardless of the complexity of the job and are able to handle unsatisfied feedback from customers. Additionally, a good technician will make their customer's needs a priority and will communicate their options especially if the customer has safety or financial concerns.
Bad electricians
First and foremost, bad electricians are irresponsible and will take the task just as any other job that they are getting paid for. They can be financially greedy and may even prioritise jobs based on how big the task is. With unprofessional attitude, a bad electrician can easily become frustrated when given negative customer feedback and cannot communicate effectively with their customers. They may even leave a job when it's not completely finished without further testing and have the "that's good enough" mentality, which is something that you definitely don't want your electrician to have.
A Live Electrical Services
At A Live Electrical Services, we provide professional electrical services for all your electrical needs. With over 25 years of industry experience in both residential and commercial applications, we are always available to discuss any enquires you may have for your next electrical project. Call us today if you are in need of a licensed and accredited electrician.