Are you planning to give a perfect gift to a loved one but not sure what to get? If you're stuck and are struggling to find something they will absolutely love, first think about what they truly like. Think about their likes and dislikes whether it is their hobbies, food they enjoy, and even all the way down to the types of clothes and accessories they wear. By taking the time to really think about these things, it can give you a better understanding of what they will like as a gift. Whether it is a birthday present, Christmas gift, graduation gift or just a gift to simply show how much you love them, your loved one will really appreciate the gesture. Any gift will leave a smile on a face.
Gifts are not always about buying them the most expensive present, it's more about the thought. As the saying goes, "it's the thought that counts". Whatever you decide to buy your loved one, they will most likely love the gesture. If you are wanting to purchase something sentimental, something personalised, then we have the perfect solution for you.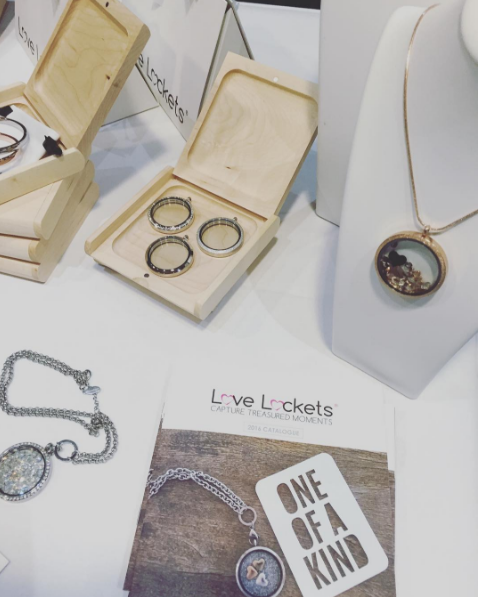 Here at Love Lockets, we believe in love. We believe in what you give is what you get back. We want to share love to as many people as possible. Love is a powerful thing and wearing a Love Locket allows the wearer to share their story to the world and what's most important. A Love Locket is a visual reminder of a happy time, a conversation starter, a tribute to a lost loved one or to capture a specific point in time filled with love and connection. Our jewellery line is an excellent perfect gift for your mum, wife, sister, relative, girlfriend or friend.
If you think your loved one would be interested in a Love Locket, there are so many possibilities you do to customise the Love Locket to your loved one's personality. From an assortment of different shapes of lockets, finishes, all the way to the various types of charms and crystals. If you don't think your loved one is into necklaces, we also offer Love Lockets in the form of bracelets as well.
As an online jewellery store, you can shop from the comfort of your own home at your own convenience at any time of day or night. Our store includes:
Necklaces
Bracelets
Floating charms
Keyrings
Earrings
Chains
Rings
Gift boxes
Jewellery repairs
We have family oriented, zodiac, heart, constellation, country and many more charms that you can choose from. They can be easily added into the Love Locket and if your loved one wants to purchase and switch up the charms, they can easily do so! Create a beautiful piece that will last a lifetime.
Whatever your jewellery needs are, Love Lockets have got what you need. All our elegant tailor-made jewellery will surely catch the eye of overlookers. Personalised jewellery pieces are always a great gift to show how much you know someone. Capture your treasured moments in a unique and beautiful piece.